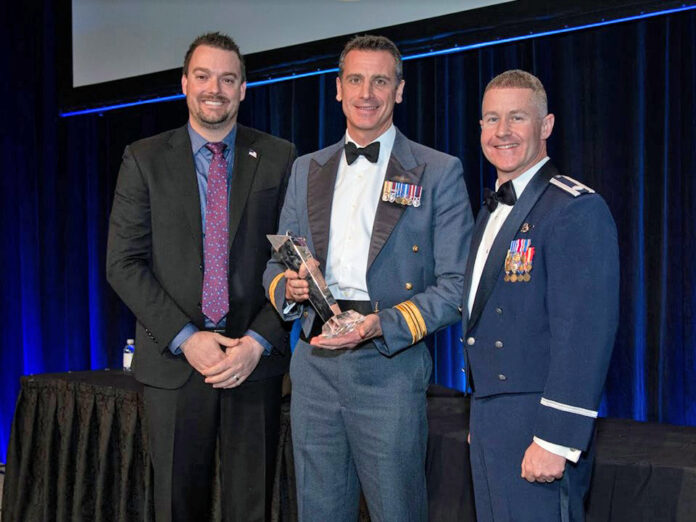 During the Chairman's Banquet last Thursday at the Paris Las Vegas Hotel, the Bob Hoover Wingman Award was presented to the Royal Air Force Red Arrows Aerobatic Team in recognition of its success and impact during the team's 2019 "Western Hawk" tour in North America.
Conceived, implemented and executed in a comparatively short time, the team's eleven-week, 25-location deployment was universally well-received by the North American air show community. The team combined traditional air show performances with non-standard fly-bys and "enhanced" fly-bys to maximize their impact during a tour that was focused on supporting British trade, business and defense industry initiatives in the United States and Canada.
Past recipients of ICAS's newest award include Sue Gardner, Rudy Malnati, Ross Perot, Jr., Mike Houghton and the U.S. Air Force Heritage Flight Foundation.