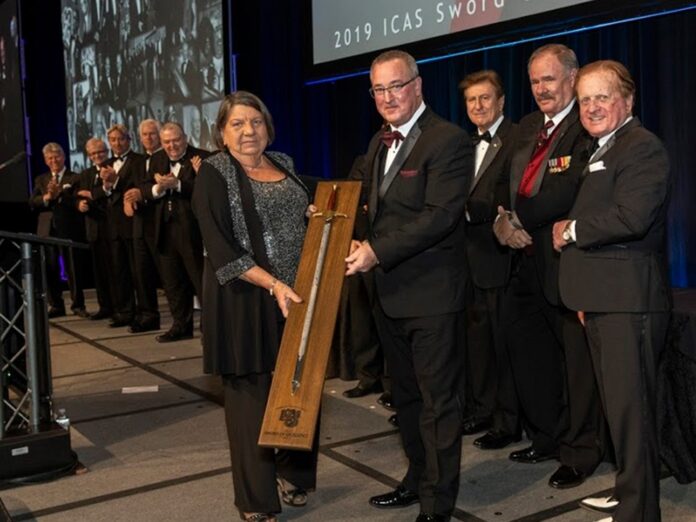 Former ICAS Foundation Board member Dale Drumright was recognized during the 2019 ICAS Convention as the 45th recipient of the prestigious ICAS Sword of Excellence.
A longtime event organizer who divided her air show career between Naval Station Norfolk and Langley AFB, Drumright has been active with the ICAS Foundation for much of her nearly 30 years in the air show business, serving as chair of the Foundation Board of Directors for four years and as chair of both the Family Fund and Hall of Fame Selection Committees. In his presentation remarks, air show performer Matt Chapman observed that, "The easiest way to explain Dale Drumright's impact on the air show business during the last 25 years is to see her as the personification of the heart at the center of the ICAS Foundation logo. When we talk about our 'air show family,' we're talking about Dale Drumright."
Dale's name will now be added to a list of past ICAS Sword of Excellence recipients that includes Paul Poberezny, Charlie Hillard, Bob Hoover, Danny Clisham, Bill Bordeleau, Art Scholl, and Leo Loudenslager.