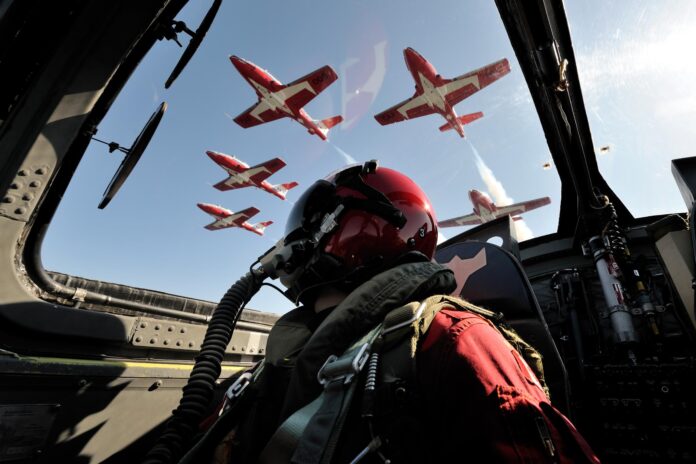 This year marks the 50th anniversary season for the Canadian Forces Snowbirds, with the team announcing an air show lineup that includes roughly 30 locations across North America. Commanding Officer Lieutenant Colonel Mike French is excited to unveil a new performance that puts, "50 years of Snowbird shows into one."
Included in the 2020 schedule is a stopover and performance at EAA AirVenture in July, where the team is excited to "experience the love of aviation," French noted. Throughout the golden anniversary season, the Snowbirds plan to "unveil 50th anniversary things – exciting things," he continued, which includes multiple flyovers and concludes with a large team reunion in October.
As the only military demo team to have flown the same aircraft for 50 straight years, the Snowbirds hold their aircraft in high regard. "It's irreplaceable, anything else will change the dynamic of the show," French stated regarding the CT-114 Tutor. He also noted that the Snowbirds plan to put on a, "safe and effective show that will wow the crowd."
An aircraft incident late last year delayed the team's offseason training schedule, pushing the 2020 season start date into June.