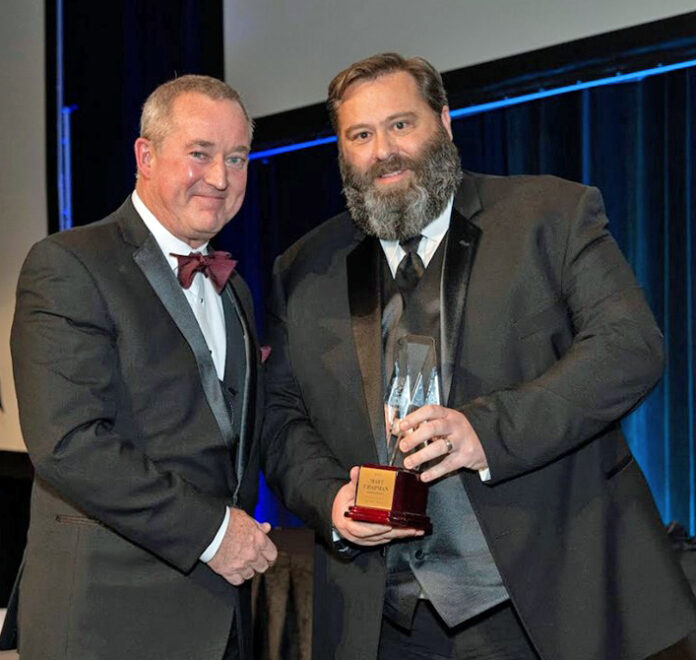 In a unanimous decision by the ICAS Board of Directors, air show performer Matt Chapman was presented with the ICAS Special Achievement Award during a ceremony in Las Vegas last week.
Bestowed irregularly by the ICAS Board to recognize extraordinary accomplishments and unique achievements by an air show professional, the award was presented to Chapman following his retirement as an air show performer at the end of the 2019 air show season.
On behalf of his fellow ICAS Board members, Dennis Dunbar singled out Chapman not just for his 37-year career as an air show performer, but for his work in developing the ACE program's practical evaluation standards, for his two-year stint as chairman of the ICAS ACE Committee, and for the work he has done for Embry Riddle Aeronautical University to make aviation more accessible to future pilots and aviation professionals.