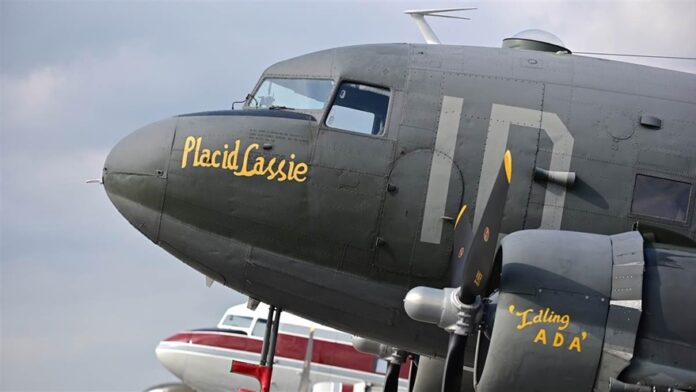 On June 5th, in recognition of the 75th anniversary of the Allied D-Day invasion of Normandy, approximately 15 U.S.-based Douglas C-47 Dakotas and Skytrains joined up with C-47s from throughout Europe after taking off from a former U.S. base in Duxford, England and dropped 250 paratroopers into Normandy, France.
According to the D-Day Squadron, to make this commemoration possible, the fleet of vintage warbirds flew a total of 150,000 miles and 1,489 flight hours as they crossed the Atlantic via the same "Blue Spruce" route that pilots in World War II took…hopping between airfields in Newfoundland, Labrador, Greenland, Iceland and Scotland. By the conclusion of the commemoration, the D-Day Squadron of C-47s had visited eight different countries.
The weeklong festivities kicked off on June 2nd, with the Daks first assembling at the Duxford Airfield near Cambridge, approximately 60 miles north of London. Following the fly-in to Normandy on June 5th, the Daks landed at the Caen Carpiquet Airport where they were on static display for the general public. Throughout the entire week, the D-Day Squadron conducted five days of parachute operations with 800 parachutists dropped in total.
On July 11, the D-Day Squadron reported a total social media reach of 2.6 million people, a significant accomplishment for a group focused on providing recognition for all those involved in Operation Overlord 75 years ago this summer.