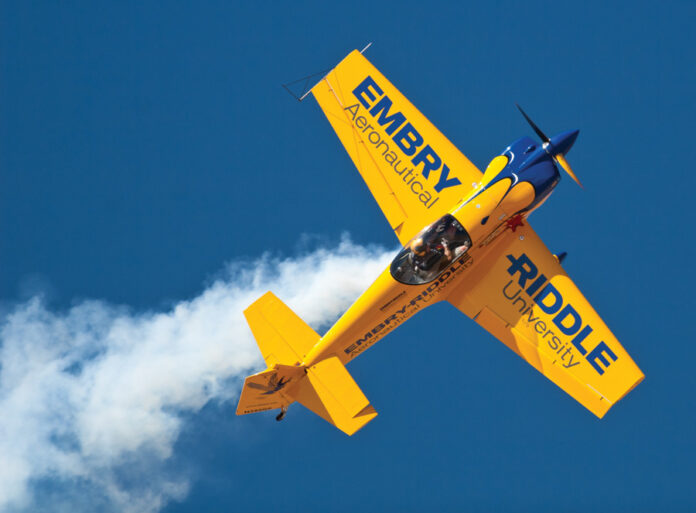 On July 2, aerobatic pilot and longtime ICAS member Matt Chapman took to social media to announce that he would be retiring as an air show pilot after the 2019 air show season. This season will mark his 37th air show season as an aerobatic performer.
"After lots of reflection and consideration, I decided at the end of this year's season, that 2019 would be my last year as a professional air show performer," Chapman wrote on social media.
Chapman began flying aerobatics in 1984 and was selected for the U.S. Unlimited Men's Aerobatic Team in 1996 and 1998. At the 1998 World Aerobatic Championship, Chapman was the highest-ranking American pilot and finished the competition third in the world.
Chapman currently performs in the Extra 330LX draped in the yellow and blue colors of his longtime sponsor, Embry-Riddle Aeronautical University. Outside of air shows and aerobatic competitions, Chapman is an airline captain with a major American airline.
When explaining his reason to retire from air shows, Chapman cited, "There's no one single reason to my decision other than I simply feel it's time."