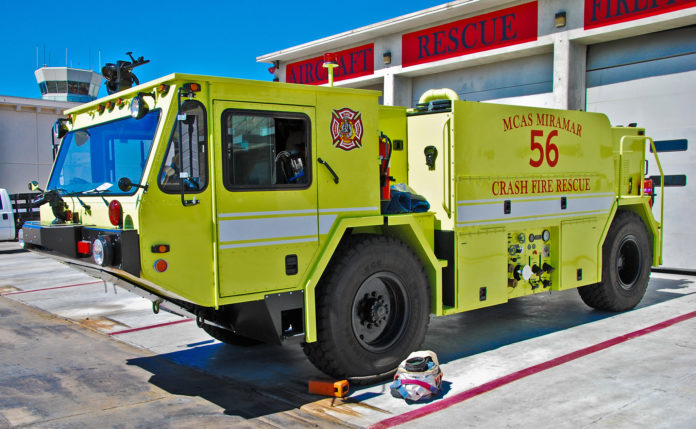 For most of the last five years, air shows throughout North America have been very diligent about scheduling and conducting emergency response drills during the Friday rehearsal show immediately preceding a Saturday/Sunday air show weekend. (Guidelines for developing and conducting this type of drill can be found here.)
More recently, some shows have opted to bypass the Friday emergency drills. Here at ICAS, we believe that this is a serious mistake for several reasons:
It can happen at your show. Odds are that it won't, but it might. You have an obligation to be as prepared as you possibly can be to react as quickly and effectively as possible if and when it does. You will not meet that standard if you don't include an emergency response drill on Friday during your rehearsal show.
Running this type of drill is now a de facto standard in the air show business. There is an expectation that shows that are organized and managed well will conduct an emergency response drill sometime during the weekend. If an air boss or event organizer opts not to run a drill, that decision has the potential to invite criticism that you opted not to make use of a widely accepted risk mitigation tool in the air show business, particularly if a real accident or incident occurs.
The collective experience of the North American air show community is that these emergency response drills are an efficient tool for identifying and correcting problems that might go undiscovered in table top exercises, briefings and meetings. On a regular basis, fire chiefs and air bosses discover during the drill that non-standard circumstances on air show weekend can often produce non-standard responses during the drill. And some of these differences are not obvious until an actual drill is run.
Response times that might be acceptable to first responders in a normal airport environment are too long during an air show. Air show history has demonstrated that lives can be saved if fire fighters arrive planeside within 60 seconds and are ready to conduct an extraction or apply extinguishant immediately. But that kind of response does not allow for even the smallest mistake or delay. Time after time, actual drills have identified problems and delays at a time when they can be addressed and corrected. If you don't run a drill, you don't give yourself that opportunity to identify potential problems.
ICAS is hearing very clearly from performers that they want and expect these drills to be conducted to work out the kinks and inefficiencies in a process that they might require in the event of an incident or accident. Many of them are hesitant to look high maintenance, whiny or confrontational by bringing this to the attention of the people who sign their paychecks, but they are letting us know that they are concerned about shows that make a decision to eliminate the emergency response drill so that we can let you know.
These emergency response drills are easy to organize and very quick to conduct…15 minutes at the most and usually much faster than that.
The most thorough and well-structured emergency response plan is just that, a plan, until it is put to the test of being implemented. As an event organizer, you can wait for that implementation experience to come during a no-kidding, people-could-die emergency or you can run a drill on Friday to see if your plan works in practice. No matter how confident your air boss or fire fighters are in the show's preparedness for an incident, there is no substitute for a live drill conducted when personnel, tents, fencing, concessions stands and static display aircraft are in position where they'll be in the event of a real emergency on Saturday or Sunday.
At this stage in the evolution of the air show business in North America, planning and conducting an emergency response drill is the professional, responsible and righteous thing to do.