In early May, the biennial Joint Base Andrews "Legends in Flight" Air Show took on a challenge that most air shows never get to experience: hosting both the U.S. Navy Blue Angels and the U.S. Air Force Thunderbirds at the same show. The show marked the first time in twelve years that the two teams performed together and it almost did not happen.
From overcoming logistical challenges in hosting both jet demonstration teams to managing a large military air show just next door to the country's most protected air space to battling poor weather, the Joint Base Andrews Air Show team was able to put on a successful and safe air show for tens of thousands of spectators.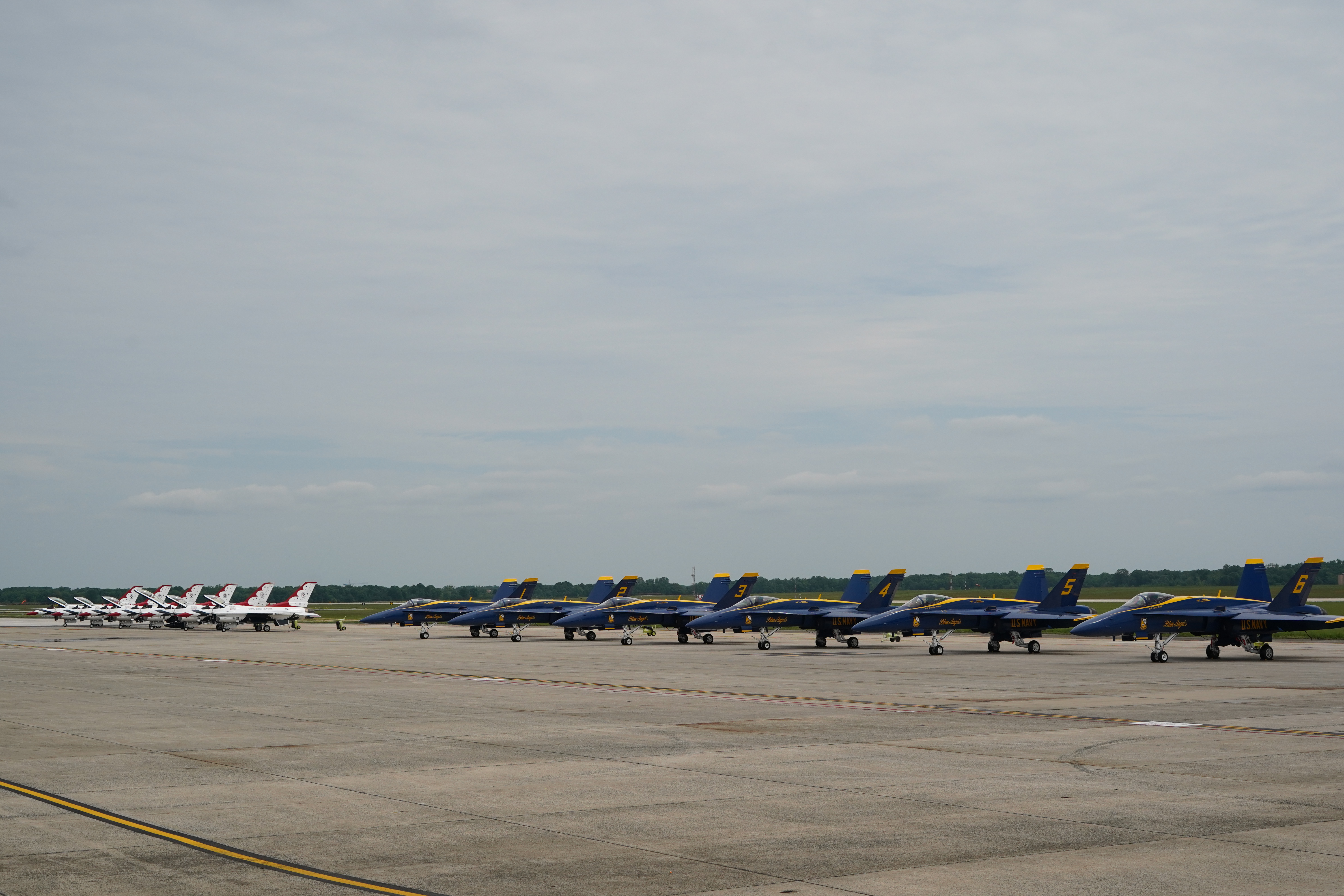 Although inclement weather caused a delay of the U.S. Air Force Thunderbirds' Friday performance and a complete cancellation of all aerial demonstrations on that Sunday, the show was still able to complete two jam-packed days of air show performances. On Sunday, Joint Base Andrews welcomed spectators to visit the show's statics and collect autographs from the two jet teams.
Alongside the U.S. Navy Blue Angels and the U.S. Air Force Thunderbirds, the show included a well-rounded roster of performers: the A-10 Demonstration Team, U.S. Army Golden Knights, Team Oracle with Sean D. Tucker and Jessy Panzer, Michael Goulian, Patty Wagstaff, Shockwave Jet Truck, the Class of '45 with Jim Tobul and Scott Yoak, GEICO Skytypers, Kent Pietsch, B-17 Panchito and the CAF Red Tail Squadron. The show also featured an impressive lineup of more than 40 static aircraft, including the C-5, C-17, B-52, KC-135, KC-10, AC-130 gunship, B-17 Memphis Belle, and the C-47 That's All Brother.