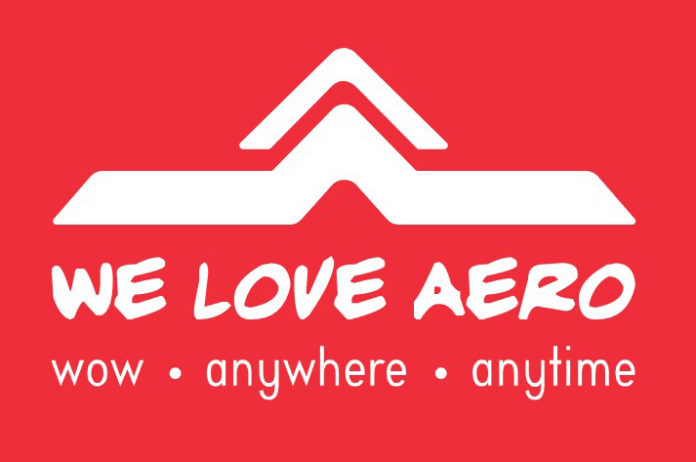 The International Council of Air Shows has entered into a strategic partnership with Airbus to bring the organization's new "We Love Aero" mobile platform to the North American air show industry. As part of the arrangement with Airbus, ICAS members may make use of the mobile app at a preferred rate starting in 2019. The app seeks to maximize air show event attendance, enhance the physical experience of attending an air show, and help professionals engage and monetize their audiences.
"This is a true partnership, with ICAS, our members and Airbus all benefitting from the new relationship," said ICAS President John Cudahy. "The mobile app is purposefully designed for air show applications and, by all accounts, is a powerful tool for event organizers, performers and spectators."
In 2019, Airbus is seeking to greatly expand the number of ICAS members using the mobile app following a 2018 season that included 2018 Luke Days, Sun 'n Fun, Sound of Speed Airshow, Wings Over Houston and several other shows.
Event organizers can quickly and easily create a detailed event page for fans and spectators to access high quality media content, show schedules, informative profiles for each performer and aircraft in attendance, direct links to external ticketing sites, live video of the show as it happens in real time, lists of show sponsors and highly advanced event maps that allow users to easily locate everything from aircraft to attractions to concessions.
Air show spectators and fans can use the "We Love Aero" mobile app to follow their favorite air shows, watch live content, access detailed event schedules, connect to ticketing sites to purchase tickets, follow performers in attendance, and access highlyadvanced event maps through geolocation.
The platform also provides air show performers the ability to create advanced performer profile pages that include detailed biographies, in-app performer videos and media, links to the in-app air show event pages where they will be performing and general news to be shared with fans.
The inaugural meeting of the We Love Aero User Club will be held on Wednesday, December 5, at 7:15 a.m. during the 2018 ICAS Convention. The session will serve as an opportunity for convention delegates in attendance to discuss their experiences using the mobile app, as well as an opportunity to discuss how to make even greater use of the app in 2019 and beyond.
For more information on "We Love Aero" and to get started with setting up your 2018 air show event pages or performer profiles, visit www.welove.aero. For questions, email gaelle@welove.aero and nicolas.piot@airbus.com.