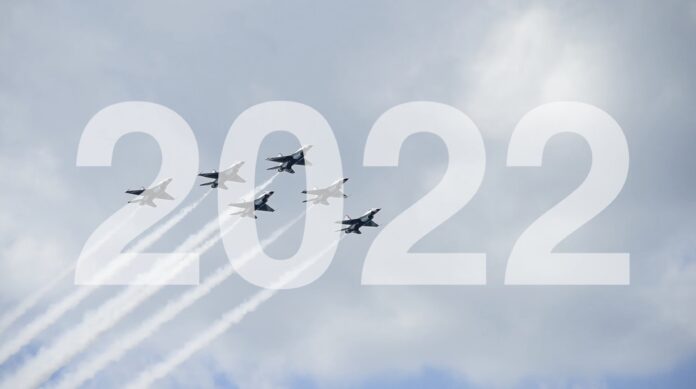 The United States Air Force Thunderbirds have released their performance schedule for the 2022 air show season.
The team's 2022 campaign begins with a late March open house at Luke Air Force Base in Arizona and concludes with an early November show at their home base, Nellis Air Force Base, in Nevada. The schedule includes 29 separate shows and one appearance at the United States Air Force Academy graduation in late May. In its only non-U.S. show of the season, the team will participate in the Abbotsford International Airshow in British Columbia in early August. The schedule includes 15 military air shows/open houses and 14 civilian shows.
"We welcome this new year news from the Air Force," said ICAS President John Cudahy. "This information will allow our ICAS members to continue their planning for the 2022 air show season."
The details of the team's 2022 performance schedule appear below. This information has also been added to the 2022 air show calendar.
To watch a short video announcing the 2022 dates of the U.S. Air Force Thunderbirds, click here.