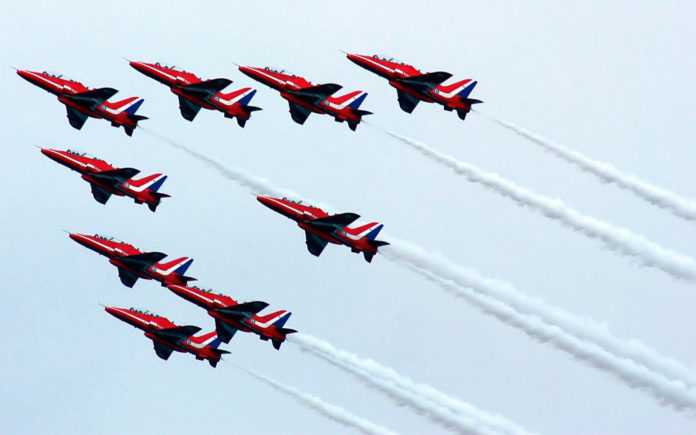 The Royal Air Force Red Arrows have announced that they will conduct a North American tour during the 2019 air show season. The historic nine-week program will be the team's longest North American tour ever in the team's history and will take place August through September.
Although the team last visited the United States in 2008, the RAF Red Arrows have not extensively toured North America since 1993. The team just completed a year celebrating RAF100, the Royal Air Force's historic milestone.
The RAF Red Arrows tour schedule and air show dates have yet to be announced.