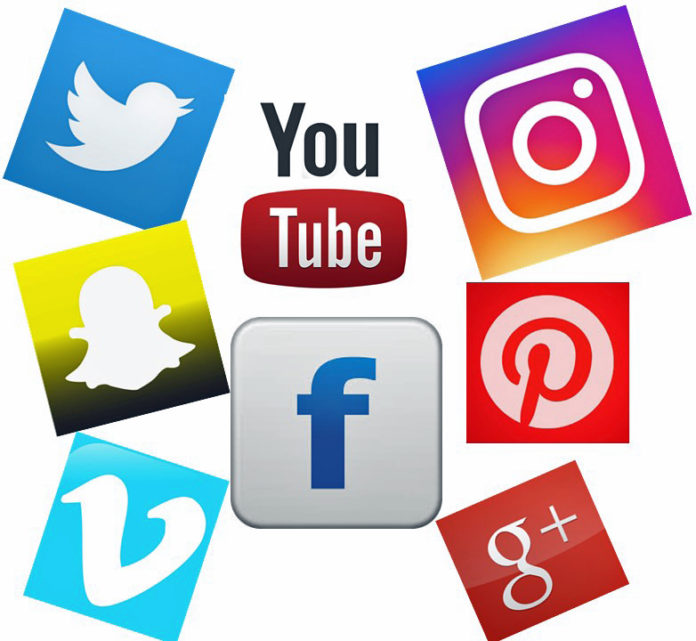 Social media use isn't quite universal – but it's getting close. Seventy percent of the U.S. population now has at least one social networking profile; more than half use two or more social networks. The number of worldwide social media users is projected to grow from 2.1 billion last year to 2.5 billion by 2018.
And that usage isn't all selfies, the Kardashians and cat videos; both consumer and business-to-business (B2B) purchases are influenced by digital content. Social media now plays almost as large a role in purchasing decisions as television, and 57 percent of consumers say they're influenced to think more highly of a business after seeing positive comments or praise online.
Take these 20 social media stats, facts and figures into consideration:
52 percent of online adults now use two or more social media sites. (Pew Research Center)
70 percent of the U.S. population has at least one social networking profile. (Statistica)
Of the 7.2 billion people on earth, 3 billion have Internet access; 2.1 billion are active on social media; and 1.7 billion use social networks from a mobile device. (Link Humans)
The number of worldwide social media users is expected to reach 2.5 billion by 2018. (Statistica)
The average social media user maintains five accounts. (Link Humans)
Mothers with children under the age of five are the most active on social media. (Link Humans)
90 percent of young adults (ages 18 to 29) use social media; 35 percent of those over age 65 do. (Pew Research Center)
The "most important" social networks to teens and young adults (ages 12-24) are now Instagram (32 percent), Twitter (24 percent), Facebook (14 percent), Snapchat (13 percent) and Tumblr (4 percent). (Mary Meeker's Internet Trends)
74 percent of salespeople who beat their 2014 quota by ten percent or more say they have an excellent understanding about the use of social media for prospecting, nurturing relationships and closing deals. They were over six times as likely to exceed their quota than sales peers with rudimentary or no social media skills. (Forbes)
96 percent of small business owners/marketers use social media marketing, and 92 percent of those agree or strongly agree with the phrase, "Social media marketing is important for my business." (Social Media Examiner)
Social media is viewed as the second-most effective digital marketing tactic for customer retention purposes, behind only email. (TNW News)
The three characteristics of brand social media posting most important to consumers, in order, are 1) the brand shares new content; 2) the content is relevant to the brand; and 3) the brand engages with its followers. (SocialTimes)
57 percent of consumers say they'd be somewhat, or very, influenced to think more highly of a business after seeing positive comments or praise online, and 16 percent say they only share positive reviews on social media. (Direct Marketing)
And yet – 34 percent of small businesses have no social media presence at all, and 36 percent of those who do, never respond to customer comments online. (Direct Marketing)
For 2016, Instagram is the top social channel in which marketers plan to invest more advertising (72 percent), followed by Facebook (61 percent), Pinterest (41 percent), Snapchat (36 percent) and Amazon (34 percent). (MediaPost)
Tumblr has 230 million active monthly users worldwide, and is adding 120,000 new users each day. (Infini Datum)
And yet – Tumblr remains one of the least exploited social networks by marketers and advertisers, of which, as of December 2015, there were only 150. (Our Social Times)
The top two uses of Twitter and Facebook by journalists are marketing and promotion of their stories, and relationship building: 78 percent use Twitter for marketing; 74 percent use Facebook; and 62 percent use Twitter to build relationships. (MediaPost)
Among the top 100 global brands (primarily Business-to-Consumer like you), YouTube is the most widely adopted social network; all 100 companies maintain at least one YouTube channel. Twitter is the second-most adopted at 98 percent, followed by Facebook (96 percent), Instagram (a surprise at 85 percent), Google+ (78 percent) and Pinterest (67 percent). (Dazeinfo)
Within the top 50 companies on the Forbes 500 list, 40 of those CEOs now have an active social media presence, up from just 18 in 2010. (MarketWatch)
Why are those stats and facts important to your air show business? Well, if you're running an event, you want it to be profitable, right? If you're a performer, it's reasonable to assume you want people to come see you fly, you want to inspire others to fly, or you're looking for a sponsor. Or if you're a support service provider and have what you believe is the best product or service, are we justified in thinking you might want to expand your business and reputation?
Anybody who buys an air show ticket online must provide an email address when he or she buys the ticket. Anybody who engages your business on Facebook provides a profile. Anybody who Tweets, Instagrams, or otherwise engages on social media leaves breadcrumbs that can be tracked back to that person. All of this free and legal information is out there for you to use to increase your business's profitability.
In addition, if you have as little as $20 to invest in your business, Facebook algorithms (as well as Twitter, Instagram and other social media advertising tools) have become so sophisticated that, if you're an event organizer, you can pinpoint details about the demographic description of typical ticket buyers (based on the information you've gathered from previous online ticket sales) and then send promotions to only those people who meet that demographic profile. For instance, if you want to target women with household incomes of $50,000 between ages 30 and 45, with kids, who live within a 60-mile radius of Omaha, Nebraska, and have expressed some kind of interest in aviation, auto racing, or military history, you can do that.
How? Let's ask the experts.
"You have a lot of really useful data at your disposal," said Herb Gillen, who runs Herb Gillen Advertising in Columbus, Ohio. "For example, if you're selling tickets online, it's important to collect and maintain the email addresses associated with the people buying tickets because that's insight into your show's demographics and it will enable you to advertise to the right people."
According to Gillen, email marketing has historically shown immediate results. "After we've initiated an email campaign, within hours we can see ticket sales heat up."
But Gillen adds that there's another step to take to achieve the maximum effect. "On your Facebook Ads account, upload the email addresses you've collected to help you create a 'Lookalike Audience.' Doing that puts your ads right in front of past customers who have provided their information, then you can layer in other targeting options to reach similar people."
If you want to get more sophisticated, Gillen said, use Facebook's tracking pixel feature and discover where your ticket sale conversions are coming from. Basically, this method lets you track actions people take after viewing your Facebook ad across multiple devices, including mobile phones, tablets and desktop computers. By creating a Facebook pixel and adding it to the pages of your website where conversions happen, like the checkout page, you'll see who converts as a result of your Facebook ad. The pixel will continue to monitor the actions people take after clicking on your ad. You can see which device they saw the ad on and which device they ultimately converted on.
"It doesn't matter if you're a big show or tiny show or a performer or service provider just trying to raise awareness," said Gillen. "Most of this you can do with $25 or $2,500. But it's important to experiment with different things and at least give them a try."
He also says that since Instagram and Facebook are linked, Instagram's advertising tool is very similar. Given the visual nature of the air show industry, Instagram is a platform everyone should consider.
Social media, indeed, can reach millions of people cheaply and easily, but some old-fashioned radio and television ads can help your cause, too. Just ask John Haak of ExtremeTix; he'll tell you that having a multi-channel promotion campaign is key.
"With the advent of the print-at-home ticket in 1999, your online ticket transactions instantly provide event organizers with who's buying, when they're buying, where they're buying, their email, their mailing address and phone number, and down to when they arrive at the show through tracking the ticket bar code" said Haak. "And, the information is available for them to use as long as you're not selling the information to a third party."
Use that information to create a comprehensive plan. In other words, you'll reach some people on Facebook, others on Twitter, a younger group on Instagram. You'll find a different demographic on talk radio or the local country music station and yet another segment during the local morning news.
For Haak, there's rarely too much promotion. "Keep the product, your event ticket, in front of people, by whatever means works for you," he said. "And don't devalue your product just because you're afraid people won't show up. Offer comprehensive packages and charge a price that says your event is valuable. Nobody wants a $10 stocking stuffer. But a $475 stocking stuffer with VIP tickets, a VIP parking pass and a welcome package is something to get behind."
One person may blow it off and say it's too expensive, but another might share it with a friend. The same holds true for email campaigns. Again, a relatively "old" technology now, but email is still very effective when selling tickets or promoting a brand. Why else do you think that, 30 years later, you still get hundreds of emails a year promoting one thing or another? It's effective.
Here's the bottom line: Numerous digital channels offer you marketing campaign options. You can use Google AdWords, Facebook Ads, Twitter Ads, email marketing tools or any free or inexpensive tools that are available and easy to learn and use. With the data ICAS has collected over the years and the data you're collecting through digital assets you already have in place, knowing who your audience is and what they use will help you decide what the best platforms are for your marketing initiatives, and a great starting point in figuring out what might make the most sense for your product.
Gaining a deep understanding of who your customers are and what motivates them will help you define a more qualified audience. Only then can you use digital channels to reach that audience, and drive higher quality traffic, improve on-site engagement and, most importantly, increase interest and sales.