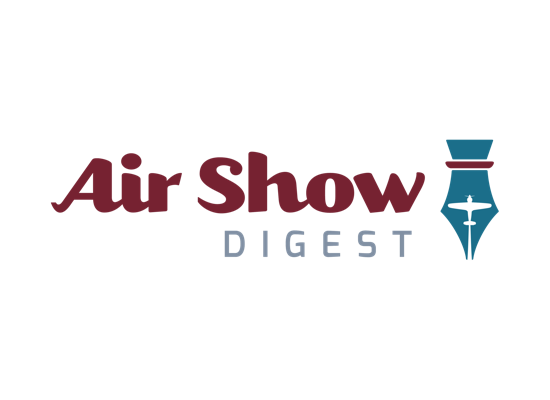 The comments have become all too commonplace. "Sponsorship is a tough sell in this environment."  "The economy is hurting our sponsorship sales." "I have talked with prospects and sent air show information out early, but I get the same results."  To put it mildly, this year has been a challenge.
And yet there are air shows that are having some success in the face of difficult economic news. Why is that? In this article, we'll take a look at the common traits of air shows that have managed to create a win/win situation for themselves and their sponsors.
Before you can start selling, you must start with the basics.
Build Your Tool Box – Review all the items available to you that can be built into a sponsorship program. These include tickets (general admission, grandstand, and chalet), parking passes, website presence, performer rides, exhibit space, public address announcements, banner placements, and ads in your program and brochures and on your posters. And once you have fully equipped your tool box, be sure to quantify its components, specifically and thoroughly. How many newspaper impressions can the sponsor expect to receive? How much exhibit space? How many banners and in what locations. In order for the tools in your toolbox and the benefits of your sponsorships to be meaningful to Corporate North America, you must quantify and categorize them.
Potential Rights and Benefits – After you complete the list of your air show assets, you should review pricing for your packages and the components of your packages. These should include tickets, parking, website, print and logo inclusion on collateral materials, on-site marketing, and exhibit space. Other price options include exhibit/branding packages, air show program ad pricing, private chalet space, and a package for small companies or donors called "Friends and Family" that will provide limited branding and some VIP tickets. You can also look at putting packages together for a performer sponsorship and naming rights sponsorships such as front gate, kid's zone, and lost and found. This will take time, but it will both simplify and expedite the process of developing customized sponsorship packages for cash or in-kind programs that will positively impact the air show's bottom line.
Air Show Presentation Template – Surprisingly, many air shows don't have a generic sponsorship proposal template that can be quickly customized and sent to a prospect in a very short time. Key information that should be included in this kind of document includes the basic facts about your show, the demographics of your audience, performers scheduled to perform at your show, pricing of the different sponsorship packages available, a site map, and contact information.
Equally surprising: many shows don't include a wide range of photographs in their proposals. Pictures tell the story, particularly for a business as colorful and photogenic as air shows. Most air shows have great pictures of the performers, but they neglect to include the kinds of photographs that explain those elements of their event that are most interesting to prospective sponsors: families of spectators, large groups of people looking toward the sky, people being entertained and having fun in private chalets, kid's zones, concessions, exhibitors, parking lots, performers signing autographs, cross promotions at retail, performer rides, radio remotes, and examples of current or past collateral materials (programs, print, television, posters, etc.).
Despite the economy and the increased competition for limited sponsorship dollars, Corporate North America is attracted to air shows, but the pitch has to be offered in a manner that gets their attention and then keeps it. Compelling statistics and a wide range of photographs that explain your event in graphic form are key to telling the story of your event. Most important: sponsors will not wait several weeks for you to put information together. The template you build should be clear, concise, easy to read, and easy for you to pull together quickly. You should build a proposal that will allow a prospective sponsor to read about and completely understand your proposal in five minutes or less.
Sponsorship Data Base – The last thing to do before beginning the sales process is to develop a database of prospective sponsors. This should include information on all sponsors: past, current, and potential. It should also include all contact information (plus e-mail addresses) and comments regarding past and current sponsorship programs. In addition, your potential sponsorship list should incorporate those prospect that you might have been building a relationship with over the last few years.
After you have completed this preparatory work, you are ready to go after Corporate North America. Typically, this involves developing a program that is customized to the specific marketing and communications needs of a particular sponsor. As you begin the process of using the tools in your tool box to develop a program that addresses the unique needs of your prospect, there are five primary questions that need to be addressed:
Who – Who is your sponsor's target market?
What – What type of sponsorship best fits their target market and objectives?
Where – Where are their primary markets located?
When – When is the best time to activate this program?
Why – Why does this program meet their objectives?
An effective approach to ensuring that these "Five W's" will be answered is to consider the basic elements of your post-event analysis. As you evaluate and refine the answers to these five questions, the direction that you need to take in formulating your program will become clearer. Several years ago, I remember an air show asking me why Dr Pepper would want to be a sponsor of an air show with a crowd of only 10,000 people versus another air show that entertained over 50,000.  My response was that first, Dr Pepper wanted a program in their core market. And second, Dr Pepper wanted to tie-in to a key retailer.  The largest retailer in the world, Wal-Mart, happened to be located ten miles away from this smaller show. The air show participated in radio remotes in exchange for Dr Pepper displays. Attendance at air shows does not always determine sponsorship participation; meeting corporate objectives does.
By doing your home work, you can create a custom program that will meet and surpass your sponsor's objectives. Once you have secured a major sponsor, you need to treat them like they are a guest in your home. For example, you or somebody on the air show staff should plan on checking in several times a day with corporate chalet sponsors and exhibitors to make sure their expectations are being met.  You should ensure that that the chalet area is clean, the grass is cut short, parking is easy in/out, tents are clean, the sound system is working properly, and the chalet food is fresh, plentiful, and of the highest quality.
In the world of corporate sponsorship, air shows are competing with PGA golf tournaments, NHRA, NASCAR, NFL, MLB, and other events that have become very sophisticated in their delivery of sponsorship benefits. The air show community must deliver at the same level or sponsors will come once and never be back. I once attended an air show at which corporate VIP chalet tickets were valued at $100.00 per ticket. Food and beverages were provided in self-serve style. The food was submarine sandwiches and chicken nuggets. The show ran out of food before the show was over, leaving many guests wondering what their $100 ticket paid for. Over the years, I've heard event organizers comment that servicing a corporate sponsorship is difficult, time-consuming work. My answer: you're darn right it is! And if our industry is not willing to do that work, there are a dozen other sports and entertainment venues that will gladly welcome that sponsor at their events.
A few other observations and insights I have gained from my experience in Corporate North America during the last 27 years…
Sponsorship is not necessarily all about dollars. In-kind trade donations can provide opportunities to meet sponsor objectives while making essential contributions to the event. One particular air show I work with does a great job with in-kind sponsors.  Their in-kind donations include performer cars, hotels, soft drinks for volunteers, as well as other media and community partners. But remember: in-kind trades are only useful if your air show needs the product or service that you are trading for. Trading a sponsorship for free dry cleaning services, as an example, is only useful if your show needs dry cleaning services.
Those venues that focus on meeting sponsor objectives tend to be more successful than those that focus on the venue itself. A company might want to promote retail sales as a component of a sponsorship program rather than limiting the exposure to branding at the event. For example, a soft drink company can leverage air show assets to drive sales at a retail outlet, or an automotive company might use air show tickets to drive customers to test drive new models at their dealerships. Put a different way: put yourself in your sponsor's shoes and try to figure out what your air show can offer that will help them meet their corporate marketing, sales or communications objectives.
Accurate post analysis reports are important tools for sponsors. Those venues that are proactive with a post analysis report based on meeting sponsor objectives have greater success in retaining those partners over the long term. This report should be completed no later than 4-6 weeks after the air show. And if you need help motivating yourself to complete the report immediately after your event, think of it as not just the first, but the most effective tool in helping to re-sell your sponsor for next year.
Air shows provide an outstanding value for sponsorship dollars. As one sponsor told me, "The benefits of the air show far exceeded our objectives with number of sales leads and impressions."  Air shows provide unparalleled opportunities to increase brand awareness in an uncluttered environment and to interact directly with consumers who want conversations, not commercials.  Despite the economy, companies choose to participate in these local and regional events which demonstrate that air shows are a valuable sponsorship resource.  In today's extremely competitive environment, air shows remain the best game in town for corporate sponsorship.