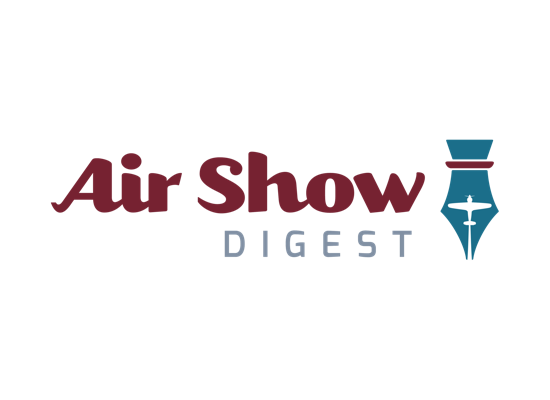 In 1989, community leaders in Columbia, Missouri, organized a modest "Salute to Veterans" for the Memorial Day weekend.
The main element was a parade that concluded with a ceremony by the Veterans Memorial at the county courthouse, accompanied by a warbird flyover. As a bugler sounded "Taps," a P-51 Mustang and a B-25 Mitchell thundered over the courthouse's dome. The B-25 trailed smoke from one wing in a poignant tribute to fallen airmen.
Seeing the smoke, someone called the police and told them the paraders had shot down an airplane.
Mary McCleary Posner recalls the incident today with a chuckle. The errant complaint didn't derail organizers' plans. Posner, who organized that first salute and still chairs the organization that produces it, says it has grown to become a six-day extravaganza that includes a parade, an air show, a ceremony, and numerous education and outreach programs.
While the air show is only a part of the Memorial Day Weekend Salute to Veterans Celebration, Posner has found it to be an effective one. And numerous air show professionals agree that air shows are not only a useful tool for honoring military veterans, but a natural venue for it.
An effective place to recognize veterans
Air show professionals have a surprising number of opinions about what makes an air show an effective place to recognize veterans. And each one might be right for a particular show, for a specific community, or for a given element in any air show crowd.
"My impression is, people were looking for something to make them feel better," Posner says after seeing record-breaking attendance at the 2010 Salute to Veterans. "This is a place where they can come and feel really good, because they are doing the right thing. They are honoring and remembering the people who gave us freedom."
ICAS surveys have found that military jet teams, military aircraft demonstrations, and warbirds endure as the most popular attractions to the air show public. "With the demographics, it's a perfect fit, especially our show," says Kevin Walsh, event director for the warbird-themed Thunder over Michigan in Ypsilanti. "If you're interested in warbirds, you certainly want to meet the heroes that flew them," says Walsh, who is also a director of the Yankee Air Museum, the show's producer.
Larry Kelley has participated in air shows around the country as the owner-pilot of the B-25J "Panchito." It's one of two Mitchells the Disabled American Veterans features in its Air Show Outreach Program. Kelley says air show spectators have a great "collective respect" for veterans – and some sense of guilt.
"Collectively, this nation is embarrassed and feels guilty for the way the veterans of the Vietnam conflict were treated. And I think that collectively, as a nation, we're trying to make up for that," he says. "I think people now, seeing what's going on in Afghanistan and Iraq, they have a whole new respect for what the American military does. The air show is a perfect place" to show it, Kelley says.
Just how well air shows and honoring veterans mix is something Brian Swidrovich discovered when he was asked to organize a tribute to veterans in Saskatoon, Saskatchewan, for the 50th anniversary of the end of World War II in 1995. It was to be staged in a sports arena, but Swidrovich added aerial exhibitions outside and static displays at the Saskatoon Airport.
"In order to get the community en masse to attend something brand new, there had to be some flair to it. So the air show idea was in my mind from the word go," said Swidrovich, who is business development director for Credit Union Centre, Saskatoon's sports and entertainment arena. "That first year, we had about 20,000 [spectators] show up for a one-day event. It was cold and ugly and raining, but they all came out because it was a salute to veterans. Having said that, without the aviation component, I don't think we'd have had crowds like that."
The event became the annual Cameco Canada Remembers International Airshow, based on the airport. (Swidrovich directed it through 2009, when the show lost its site to airport development. He's now working on plans to recast it in the original format.)
Air shows and veterans – a unique relationship 
Air shows give citizens an opportunity not only to honor veterans, but in many cases to thank them personally for their service and to hear firsthand their stories of courage and sacrifice.
"You know, in daily life you don't wander around knowing who's a veteran. The fact that air shows recognize them and then oftentimes band them together and point them out to you, gives you the opportunity to meet someone who's a real-life hero and to thank them for the benefits that we all enjoy because of their service," says Stephan C. Brown, president and CEO of the Midland, Texas-based Commemorative Air Force (CAF).
Brown thinks honoring the aging war veterans is also a way to show respect for people in uniform now. "Oftentimes, the way to recognize the men and women who are serving today is by recognizing the service of those in the past."
Bill Roach, executive director of Wings over Houston, a CAF air show, says recognizing veterans at an air show or putting a veteran together with an example of the warbird he or she flew helps spectators appreciate the human aspect of aircraft.  "I think the fans have a little bit more appreciation for the veterans versus simply seeing the machinery they used," he says.
Walsh sees what he calls "a contagious response" when spectators encounter a veteran next to a wirbird. "A small crowd builds, then a bigger crowd as people find out who this is, what he flew, how many missions. … It just morphs itself into a bigger event. It's fun to watch people get excited about it."
Programs recognize veterans
Few air shows are as focused on veterans as Canada Remembers and Salute to Veterans, but many offer special programs to recognize veterans and give the public a chance to meet them.
Walsh says Thunder over Michigan offers a Saturday evening symposium with four or five veteran speakers. "Then you get the people who are very focused on them and want to meet them, and you're giving [the veterans] a really good forum to tell their stories." The show's 2010 theme, "Gathering of Fortresses and Legends," explicitly includes veterans. It also hosts a "meet and greet chalet" where spectators can find veterans at scheduled times.
The DAV's Air Show Outreach program delivers a complete package to about 25 air shows each year, including a B-25 warbird and a media team that helps the air show generate publicity. The big warbird draws press coverage, and as a static display it draws spectators to the DAV's information booth.
"Air shows are far and away the most patriotic event you can go to," asserts Michael C. McCabe, founder and president of AirSupport LLC. An air show management and production company, AirSupport manages the program for DAV. "The outreach we do at air shows is far and away the most cost effective" of DAV's outdoor venue outreach programs, he says, based on return rates for sign-up cards for DAV's familiar address labels.
The air show is just one element of Columbia's Salute to Veterans, but it includes several special programs. The most poignant is a one-hour salute that includes reading the names on the local veterans' memorial, a 21-gun salute and the sounding of "Taps," followed by a bagpipe-led procession of honored guests, Tuskegee Airmen, and WASPS. During that hour, Posner says, the flying stops, vendors halt their sales and the crowd is hushed.
The Salute also invites nursing homes, veterans' homes and the VA medical center in Columbia to bring veterans, including family members or caregivers, to the Friday morning air show rehearsal, where they are served breakfast and allowed to watch the military jet demonstrations and a heritage flight. About 300 came to the 2010 rehearsal and most were in wheelchairs or required special care, Posner says.
After the rehearsal, she says, "All the demo team pilots immediately come over and say thank you to them, shake hands with them, talk to them. It is glorious. I sometimes have to turn away and cry. It just affects you that way."
Like Thunder over Michigan, many shows have chalets, tents or hangars where veterans can meet the public, sign autographs, and in some cases sell books or other items.
"Autograph tents are a big thing," agrees Brown, noting that the CAF air show in Midland features one just for veterans. 
Wings over Houston's Legends and Heroes Autograph Tent is reserved for invited veterans, but veterans' reunion groups may also use the tent, Roach says. The air show also offers free space on the grounds for military support groups such as USO, the Wounded Warrior Project, and others.
Aging veterans 
No matter how an air show decides to honor veterans, it must plan it with their comfort and convenience in mind, producers agree. "Basically, you make it effortless for the veterans to be a part of your show," Walsh says.
At a minimum, that means providing transportation to and from the air show and on the grounds, ensuring their tent or chalet is accessible and comfortable, setting a schedule that won't tire them out, and assigning staff or volunteers to look after their needs. 
For Thunder over Michigan's 2010 show, Walsh says the Eighth Air Force Historical Society scheduled five motor coaches to transport 150 guest veterans directly to their chalet. The chalet itself is split down the middle with a public side and a flight-line side, he said. "If they want to meet and greet for an hour they can do so, but then they can retreat to the other half of the chalet and enjoy time with their family and enjoy the show."
As the World War II veterans pass on, Brown believes the emphasis will shift to Korean War and Vietnam War veterans, but the tradition of tributes will continue. "I think we move forward and honor the follow-on veterans from Korea and Vietnam, even moving on to Gulf War I. The tenets that made them great and made our country great remain the same."
Right thing; good draw? 
Air show producers believe veteran recognition programs are more than the right thing to do: they draw spectators. But the evidence is more anecdotal than empirical.
Kelley points to the Mid-Atlantic Air Museum's World War II Weekend in Reading, Pennsylvania. It features not only warbirds, but World War II armored vehicles, artillery, and battle re-enactments. Noted veterans drew long lines in the autograph tent and packed an on-site speakers pavilion. He says the show has broken attendance record each of the past two years, despite an admission fee increase in 2010.
Thunder over Michigan's evening symposia with nationally known veterans are always packed, Walsh says. "Even if you don't have a symposium, the fact that you have veterans there can help draw numbers.
But some publicity is needed to inform the public about who the veterans are, Walsh says. "You and I may know who [World War II Triple Ace] Bud Anderson is, but a number of people, even [warbird] enthusiasts, might not know."
Brown doubts whether many more spectators come to an air show just to see or meet veterans, but the chance to meet a well-known veteran or hear one speak has other value. "I think it's not so much of a draw, but it certainly gives a better experience and a deeper impression for that show, which leads to being a positive draw for them to return," he says.
"It's hard to say if it attracts spectators, but I guarantee you it attracts sponsors," says Kenneth Hopper, founder and president of the Quad City Air Show in Davenport. After 24 years of the Quad City show, "We have large corporations come to us and say, your show's perfect for veterans; what can we do to help?"
But if an air show promotes itself as a salute to veterans, is it right to charge admission?
Posner is adamant that admission should be free to an event saluting veterans. "We have a saying, no one should have to pay to say thank you to a veteran," she says. The Salute to Veterans depends on sponsorships and donations, program and advertising sales, and an army of 3,000 volunteers.
Swidrovich has no qualms about charging admission to Canada Remembers, although war veterans and their spouses get in free. "If your sponsorship base can sustain that, then that's a great avenue to take. In our community, that just wasn't an option. … Let's face it; we all understand it costs money to do these things. … I don't think it's asking too much of a family for them to come up with $50 or $100 for the day to come out and enjoy themselves, but make a big difference in the frame of mind of some of these veterans."
McCabe notes that AirSupport is a for-profit company, "but we are personally very proud of what we get to do. Granted we're running a business, but we truly feel lucky that we have this as a part of our business. … This is special."
Gaining perspective 
For many air shows, veterans add the essential element to an event dominated by flying machines. After all, the story of aviation is a human one.
Saskatoon was home to a B-25 training base during World War II, so the air show brought in a B-25 every year, Swidrovich says. But the machine couldn't tell a story by itself. "When the air show was actually going on and the B-25 was sitting there, we would have veterans also sitting there who flew the aircraft. Some of the stories they could tell the patrons were far and beyond what the [current] crews could tell, obviously. That really made a difference. And it really made a difference for the vets, as well."
"Warbirds are the icons of our military history, but they're just that. They're tools," Kelley says. "An airplane doesn't win a war. … It was the aviators in the airplanes" and the maintainers who kept them flyable, he says.
Brown agrees. "When you get a chance to pair the human hero with the aircraft hero, that's a powerful combination. Anytime you can pair a veteran with the airplane, and they can bring the airplane to life by telling stories, that's powerful theater."
Kelley can attest to that. He recalls being at an air show several years ago when a veteran and his family asked to look at the airplane. The veteran, whom Kelley only knew as "Tic" Tokaz, was a former 340th Bomb Group commander who flew B-25s in Italy. He was in frail health, but his son and daughter had brought him to see a Mitchell. Kelley helped him into the pilot's seat and took the co-pilot's seat.
"Just from memory, he was running the checklist," touching gauges and switches as he called them out, Kelley recalls. "Then suddenly, he just turned and started looking out the windscreen… as if he was in a trance." After what seemed like several minutes, Kelley said, "I touched him on his right arm and I said, 'Tic, are you alright?' He shook his head like I woke him up. He looked at me and said, 'This is the first day I've been in a B-25 cockpit since that day in Italy.' "
That day in Italy, Kelley says Tokaz told him, was a dangerous, all-volunteer raid on a German position. As commanding officer, Tokaz wasn't supposed to lead the mission, but did so anyway. As they approached the target, they were hit by flak and attacked by enemy fighters. Tokaz's co-pilot, bombardier and waist gunner were killed, and he was wounded in the leg. He nursed the bomber home on one engine, but he had never been in one since.
Kelley says Tokaz's son and daugher were standing behind them as he talked. "They had never heard that story. They never knew how he had earned the Purple Heart, as well as the Distinguished Flying Cross. They never knew why he walked with a limp. He had never answered their questions. Now, sitting in the airplane, they knew his story."
Bonus: Tips and Suggestions for Integrating a Veterans Tribute into Your Air Show
Establish details of veteran tribute early and ensure that everyone involved with the show (staff, volunteers, performers, sponsors, media) recognize that this is a major component of this year's event.
Early in the process, alert all local and regional veterans associations (American Legion, VFW, Veterans Affairs Office, etc.) that your event will include a veteran's tribute. Don't assume that they these veterans receive e-mails or can access the internet. Aging veterans should be treated with the respect they deserve by delivering your message directly to them, via the means they are most comfortable with.
Provide veterans organizations with the opportunity to offer early input on the details related to your tribute. These organizations interact with veterans on a regular basis and can be very helpful in helping to develop a program that works well for all involved.
Make every effort possible to allow complimentary admittance to veterans and their spouses, even if that means securing a dedicated sponsorship to offset related costs.
Don't call it a "free ticket." Refer to it as a "Veterans and Spouse VIP Pass" and make sure that you put it, physically, into the hands of local veterans. Don't expect these veterans to "pick it up at Will Call." Experience has taught other air shows that veterans will simply not show up.
Make sure your event is prepared to accommodate increased numbers of seniors, including veteran's shuttles from the parking lot, handicapped parking spaces, wheel chair accessible toilets, etc.
Build/organize a veterans/spouses/guests area. It should include a tent, tables, chairs, snacks, cold drinks, and a larger-than-normal number of volunteers, including a gatekeeper that allows only veterans and their friends/families access this area. Make sure that handicapped portable toilets are within easy access of this veteran's area.
Maintain a few golf cart shuttles at this location; make sure that the golf cart drivers have radios.
Position a first aid station near the veteran's area.
Avoid even the appearance of insincerity or disrespect by placing the veteran's area front and center. Your other sponsors will applaud the decision and you will send a non-verbal indicator that your show is genuinely proud of its veterans.
Make sure that all military participants in your event, including recruiters and static display crews, have early notification that veterans will be given a prominent role in your event. Also, provide these military participants with clear directions to the location where the veterans will be during your event.
Use prominent and abundant signage to trumpet the participation of veterans in your event.
Ask your announcer to ask all veterans of all conflicts to stand if able, and wave a hand or cap high in the air, so that the rest of the crowd knows who they are. Do this twice; once early in the show and once right before the last main act.
Ask all veterans to wear identifying hats, jackets and/or medals to help identify and recognize them as veterans. Most will do so proudly, but will not do so unless specifically requested to do so.
If at all possible, reserve some time in your program to specifically and formally recognize your veterans. Have them stand facing the audience as you read a few details about their service. Not only is it an appropriate recognition of their service; it's also a big crowd pleaser.
Consider hosting a reunion of a military unit in conjunction with your air show. Some shows allow the groups to reserve rooms as part of their discounted hotel room block.