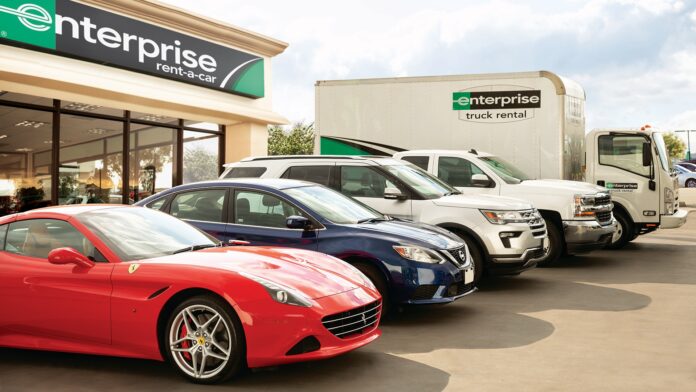 ICAS recently signed agreements with both Avis and Enterprise to provide rental vehicles to ICAS members at deeply discounted rates. Importantly, these rates include both loss damage waiver insurance and liability insurance for the vehicles. The agreement also includes capped delivery fees, customized billing options, and a dedicated representatives from both Avis and Enterprise for ICAS members.
"Rental rates have gone sky-high this year. And rental vehicle insurance in the air show business will be a challenge for ICAS members throughout 2021 and for the foreseeable future. These new agreements should provide all of our members with solutions to these two significant problems," says ICAS President John Cudahy.
The benefits of the new deals with Avis and Enterprise are only available to dues paying ICAS members.
Avis

Daily rates start at $38 for compact and economy cars, $42 for full size cars, and $48 for standard SUVs. Click here to see more details on U.S. rates. Rates in Canada differ somewhat and there is a small deductible on damage claims in Canada (there is no deductible on damage claims for U.S. rentals). Click here to review the Canadian rates.
For more information and details on the new rental car agreement with Avis, contact Joyce Sowers at 918-645-7774 or by email at joyce.sowers@avisbudget.com.
Enterprise

The new arrangement with Enterprise Rent-A-Car and National Car Rental provides rental vehicles to ICAS members at preferred rates and also offers Collision Damage Waiver and liability insurance as part of the discounted rate. Daily rates start at $40 for compact and economy cars, $48 for full size cars, $68 for minivans, and $70 for pick-up trucks. The Enterprise/National agreement includes daily surcharges for many locations, ranging from $3.00 per day in Richmond, Virginia to $10.00 per day in San Francisco, San Diego and Los Angeles to as much as $30.00 per day in New York City area airports. The agreement also includes discounted rates in Canada.
To access the rates and insurance coverage offered as part of the ICAS arrangement with Enterprise/National, contact Jenein Harps, our dedicated Enterprise/National account representative at Jenein.A.Harps@ehi.com. ICAS members may use the corporate account number XZ16GX1 when renting for leisure purposes.