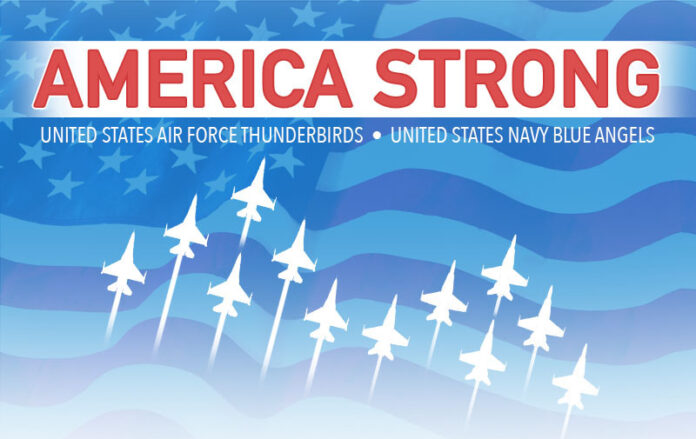 With the recently announced flyovers by the Thunderbirds and Blue Angels likely to take place in the next couple of weeks, ICAS encourages event organizer members to see these events as a possible outreach opportunity. Whether you've already canceled/postponed your event or your show is planned for later this year, seizing any opportunity to connect with your community and local media is key.
"Our industry's most well-known performers are about to get extensive local and national media coverage over a period of at least several days, perhaps longer," says Adam Glowaski, ICAS Director of Marketing and Communications. "And your community's newspapers and broadcast media are looking for 'good news' stories to balance the pandemic-related bad news they are reporting each day. Even if you were not scheduled to host a jet team in 2020, this is a unique opportunity to connect your show to events that many of your spectators and sponsors will be hearing about in media reports."
And most event organizers already have connections to the local media that they can approach with this "good news" story. A few points to use when contacting your local media:
Your show is scheduled for <<insert 2020 dates here>> later this year. Or, your 2020 show has been cancelled, but the 2021 dates are <<insert 2021 dates here >>.
Your show will feature the Blue Angels. Or your show will feature the Thunderbirds. Or your show will feature other contemporary military fighters. Or your show will feature vintage military aircraft.
Air shows are one of the U.S. military's strongest recruiting tools and an important resource in our effort to help introduce Americans to possible careers in aviation.
Air shows are outdoor events and held on huge airport ramps with lots of room for spectators to spread out.
Air shows are family-oriented events that offer incomparable entertainment value compared to other sporting events and outdoor activities.
The North American air show business is an industry that helps to entertain, educate and inspire more than ten million people each year.