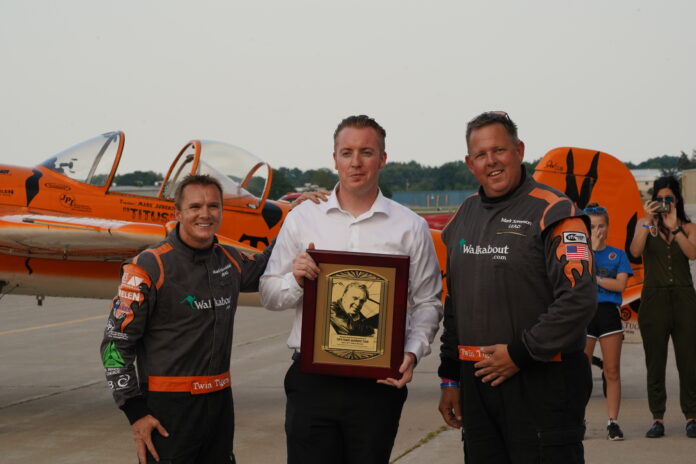 On Tuesday, July 23, the Twin Tigers Aerobatic Team received the 2019 Bill Barber Award for Showmanship during a special post-air show presentation at AirVenture in Oshkosh, Wisconsin. The Bill Barber Award recognizes air show performers for their dedication to showmanship.
The Twin Tigers Aerobatic Team, composed of team owner Mark Sorenson and teammate Mark Nowosielski, perform a two-ship Yak-55 aerobatic demonstration for air show audiences across North America. The team's performance includes formation aerobatics, flying through smoke rings and a Tron-themed LED night performance – which was selected as the 2018 Platinum Pinnacle Award recipient for air show performers at the 2018 ICAS Convention.
Past Bill Barber Award recipients include the Eagles Aerobatic Team, Gene Soucy and Teresa Stokes, Sean D. Tucker, the Aeroshell Aerobatic Team, Matt Younkin and Kyle Franklin.