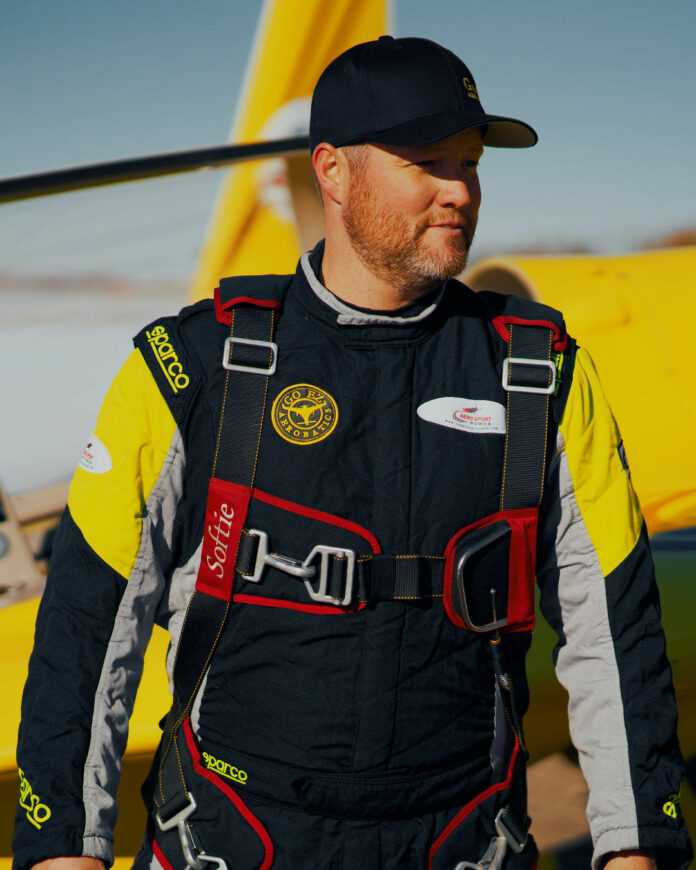 When it comes to Kyle Fowler performing in the 1986 Long EZ, the unusual canard design of the bright yellow plane is enough to turn heads. Between his day job as an automotive mechanic and his time spent with family, Kyle Fowler of Go EZ Aerobatics spends many weekends each season traveling to air shows across North America and performing a set of smooth aerobatics in his Long EZ.
"The way I have been describing it is 'high-energy, glider-type aerobatics,'" Fowler said. "All it is, is a graceful loop and a roll, but at the same time I handle over 200 knots consistently throughout my routine and it's very big; I'm covering a big show line in a little airplane."
Aside from its eye-catching design and bright yellow paint job, Fowler's homebuilt Long EZ travels at a max speed of 200 knots with an empty weight of 920 lbs.
"It's very comparable to an RV, minus the hammerhead," Fowler said.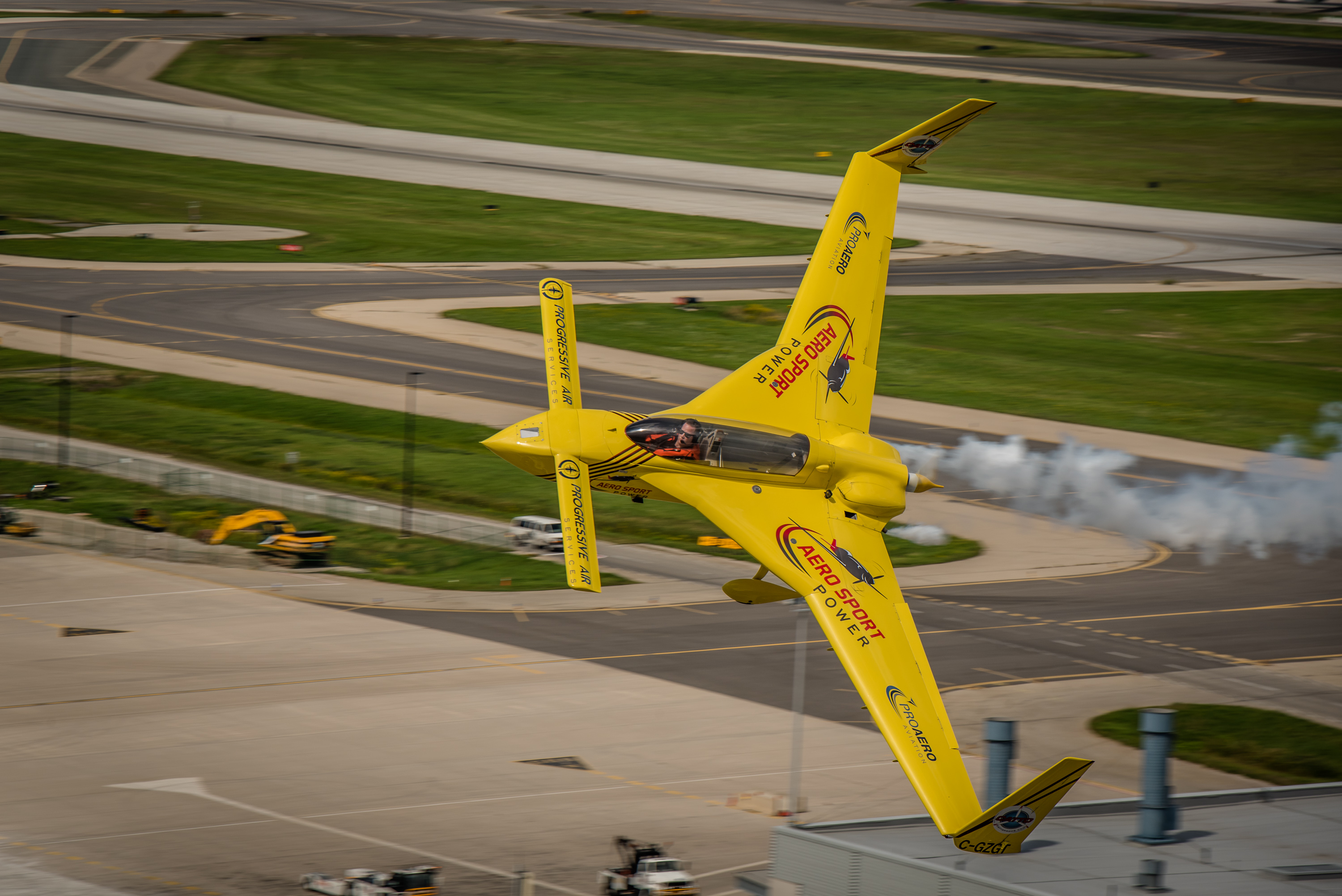 Fowler first discovered his love for aviation and dream of becoming an air show pilot from his father, air show performer Ken Fowler of Team Rocket. As a kid, Fowler often traveled to shows with his father to announce performances. Since then, Fowler has obtained his private pilot's license, commercial pilot's license and commercial multi IFR rating.
Although his nine-to-five job fills a good portion of his time during the week, Fowler still manages to get his flying hours in…piloting a PA-31 Navajo Chieftain and a 1946 Cessna 120 in addition to practicing his air show maneuvers in the Long EZ.
Fowler's 2019 show season is currently scheduled to begin this June with a small, local show in Alberta followed by the Saskatchewan Air Show at 15 Wing Moose Jaw, Saskatchewan and EAA AirVenture in Oshkosh, Wisconsin in mid-July.
His schedule includes roughly half a dozen shows with the possibility that more will be added as the season progresses.