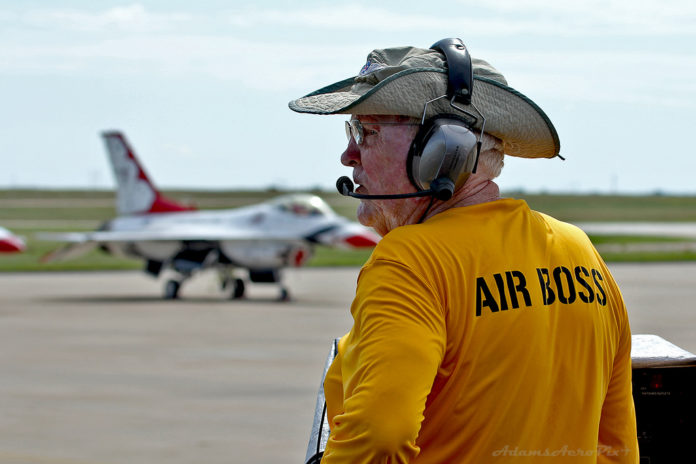 For the past two months, the phones at ICAS headquarters have been constantly ringing with questions about the details of the program: how to apply to be an air boss, why does a show need an air boss, what was the purpose of the March 31st deadline, and so on. In the process of answering these questions, one thing is clear: non-member air shows know significantly less about the program than ICAS members. Considering the frequency with which ICAS has communicated about the program, this is not surprising; however, it does raise a warning that air shows that are not members may find themselves in the difficult situation of being unaware that their upcoming shows are required to have an air boss who has initiated the process of obtaining their air boss Letter of Authorization (LoA).
So, we'd like to enlist your help in getting the word out. Air show performers who are scheduled to perform at non-member air shows are best positioned to help, but ICAS would like the assistance of all ICAS members in reaching out to air shows and air bosses who may not have already heard about this new FAA requirement.
Since even before the beginning of the ICAS Air Boss Recognition Program, ICAS headquarters has communicated regularly and frequently with every air show, air boss and performer in its database to ensure that the air boss requirements were clearly communicated. Unfortunately, not all air show organizers, air bosses and performers are members of ICAS or in the ICAS database. As a result, many of these non-member air shows and non-member air bosses are not finding out about this new requirement until they contact their local FSDO office to begin the process of getting the necessary approval to host an air show in 2019.
This is not a pitch for making small shows members of ICAS, as much as we know they would benefit from it. This effort is to ensure that air shows that are not members are aware of the changes to FAA policy that, if left unaddressed, could result in the show being forced to make last minute changes or potentially cancel. Any performer that works with a show that may be impacted should encourage the show to reach out to Dan Hollowell at hollowell@airshows.aero for a more thorough explanation of the rules and program.