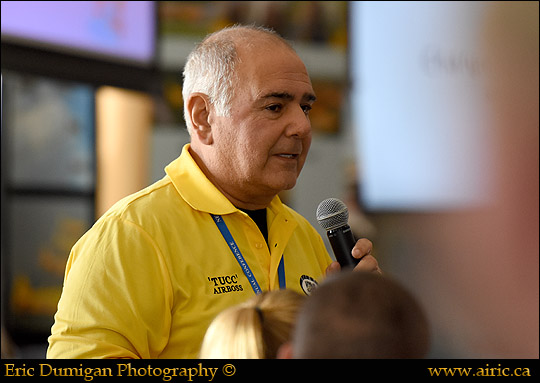 ICAS members may now register for the June 21-22 ICAS Air Boss Academy being held in conjunction with the Vectren Dayton Air Show in Dayton, Ohio.
This "living classroom" style course will include both classroom sessions and observation, comments and instruction on the ramp during air show operations. The classroom portion of the program will address a wide range of issues specific to the responsibilities of the air boss, including issues related to FAA regulations and the waiver application; a discussion on the purpose, function and lay-out of the aerobatic box; the air show safety briefing; weather; radio communications; Temporary Flight Restrictions; air traffic control techniques and considerations; interacting with military assets, interfacing with regulators, airport personnel and performers; and emergency planning and response.
This year's Vectren Dayton Air Show will feature the U.S. Air Force Thunderbirds, the U.S. Army Golden Knights, the GEICO Skytypers, Art Nalls, Sean D. Tucker and Team Oracle, Shockwave Jet Truck, Skip Stewart, Jacquie B, the U.S. Coast Guard and more!
This course or Air Boss 201 at the ICAS Convention are be used to meet the training requirement of the new Air Boss Recognition Program.
To download the registration form for the June Air Boss Academy, click here: https://airshows.aero/ViewDoc/3975