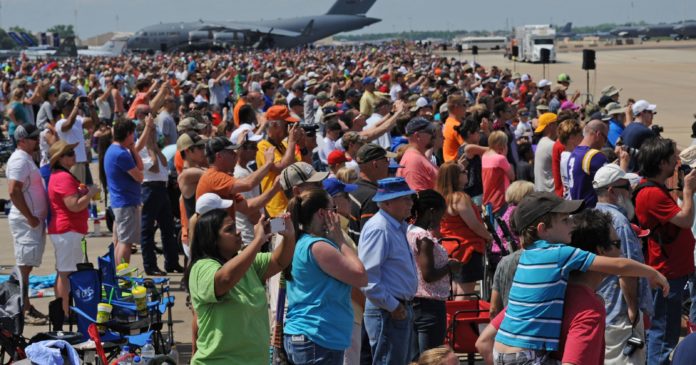 Results of the 2018 Air Show Spectator Survey & 2018 Air Show Ticket Price Survey
Now a biennial tradition within the air show community for more than three decades, the ICAS spectator survey is a regularly updated and reliable source of detailed information on the millions of spectators who attend American air shows each year.
Since 1986, the International Council of Air Shows has conducted 17 separate spectator surveys. Since that first survey more than 30 years ago, the results have provided important insight on the demographic make-up of the spectators who attend North American air shows.
Traditionally conducted once every two years, the survey has become an important tool in helping air shows, performers and prospective sponsors better understand the make-up of those who attend our events…from their gender, age, household income and education levels to their preferences for different types of acts and their opinions about ticket prices.
The 2018 survey included responses from 1,715 adults at eleven different air shows – large and small, civilian and military – between May and October of last year.
Gender of Air Show Spectators, 2018 (blue) vs. 1998-2016 Avg.(red)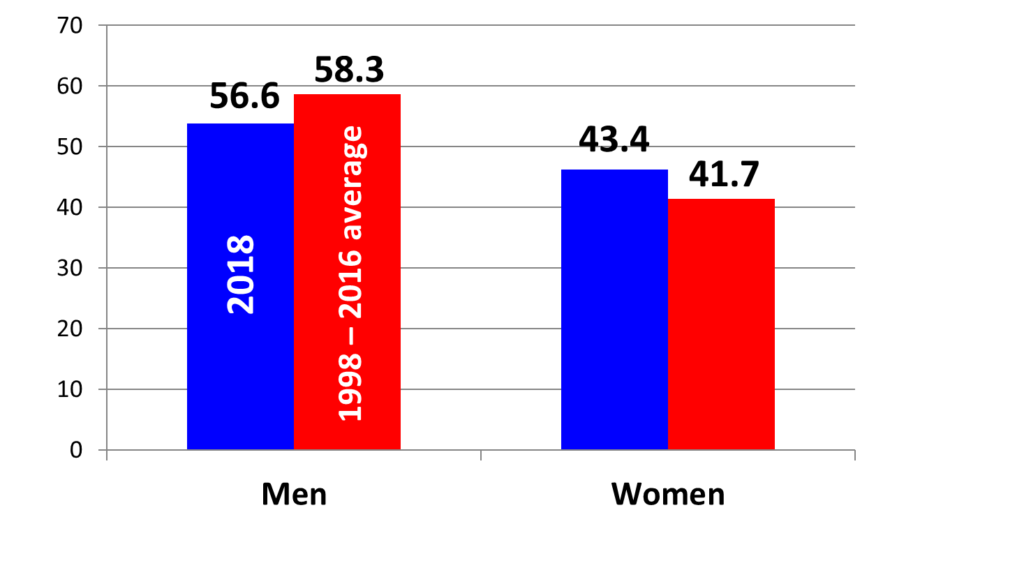 Did you attend today's show with a child under 18 years of age (left)? If yes, how many children were in your group (right)?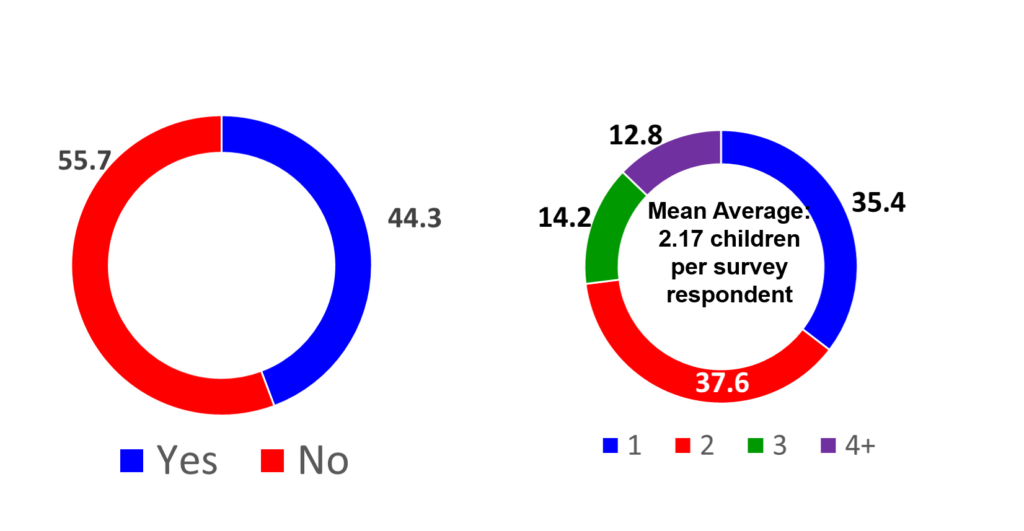 Spectator Ethnicity, 2018 Responses (blue) vs. General Population (red)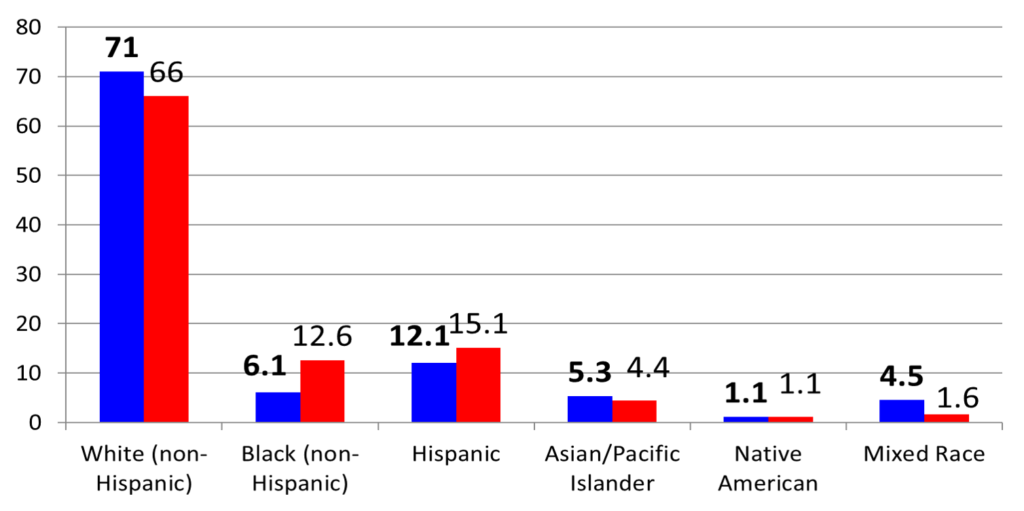 Education Level of Spectators, 2018 (blue) vs. 1998-2016 Avg. (red) vs. NFL (green)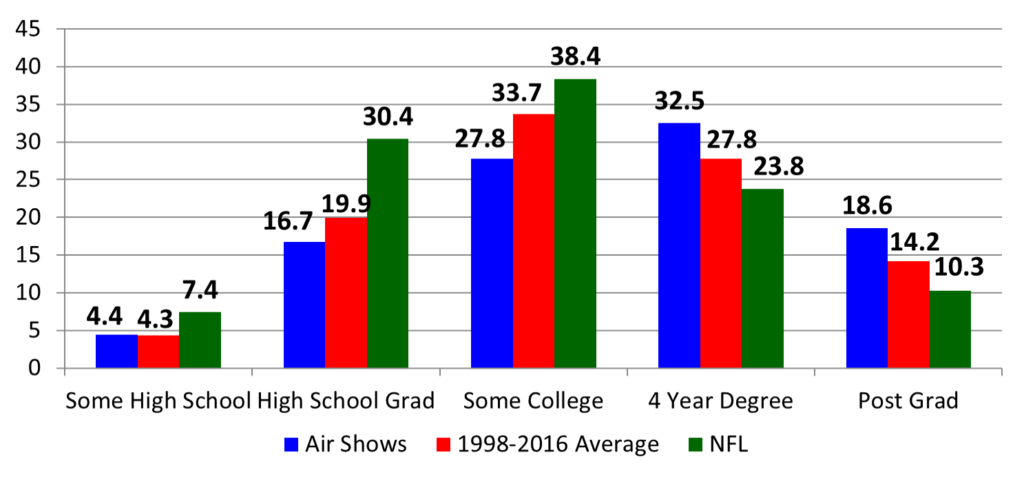 Household Income Level of Air Show Spectators, 2018 (blue) vs. 1998-2016 Avg. (red)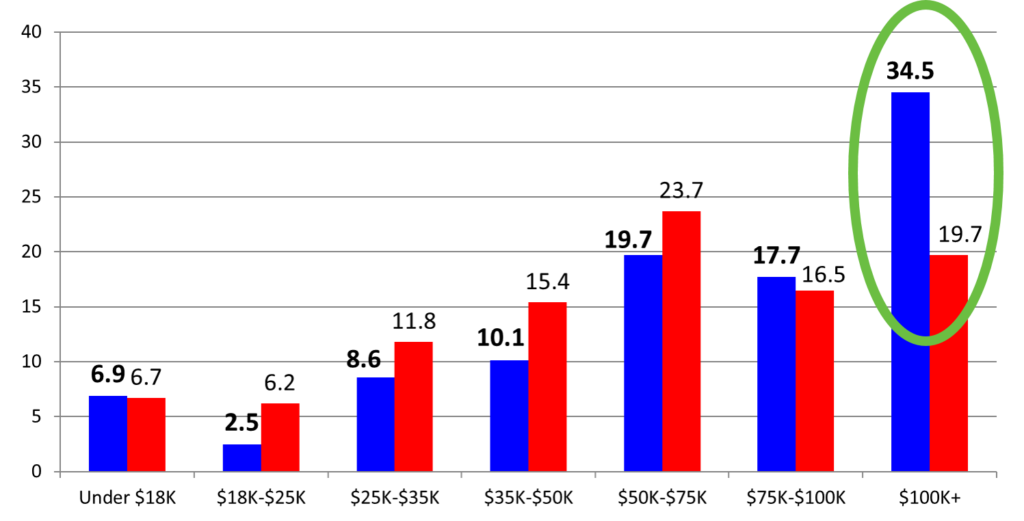 Air Show Spectator Households Reporting Income of $100,000+, 1998-2018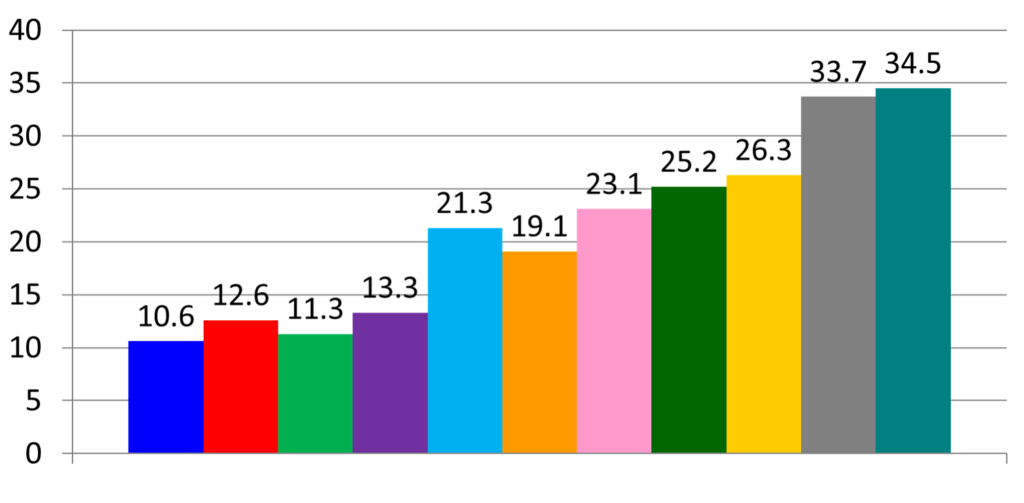 Age of Adult Air Show Spectators, 2018 (blue) vs. 1998-2016 Avg. (red)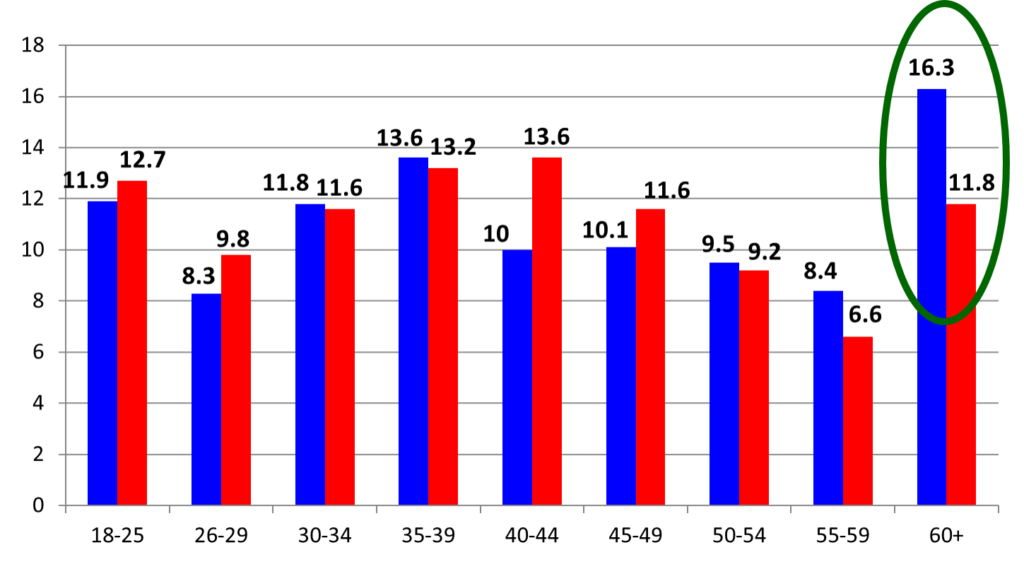 Air Show Spectators Reporting Age of 60+, 1998 – 2018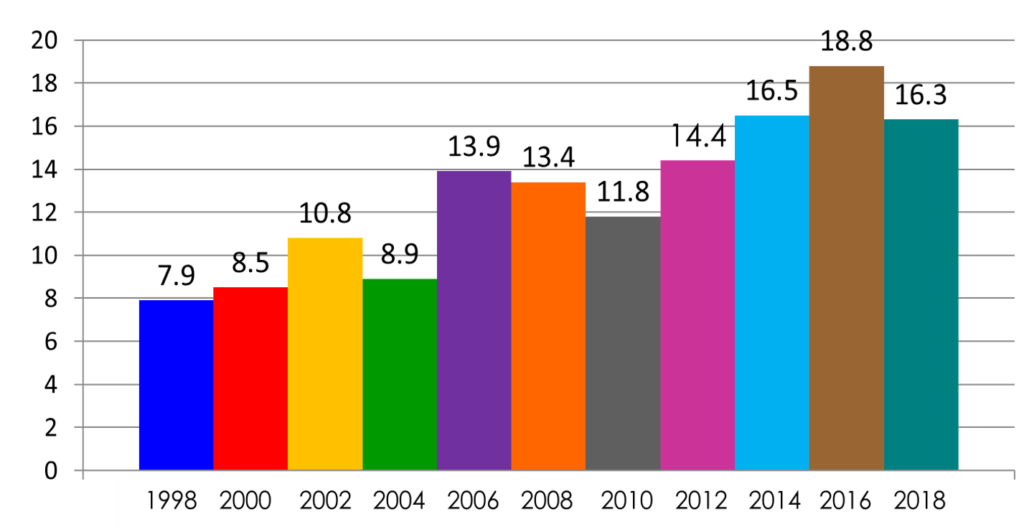 Distance Traveled to Attend the Air Show by Air Show Spectators, 2018 (blue) vs. 2008-2016 Avg. (red)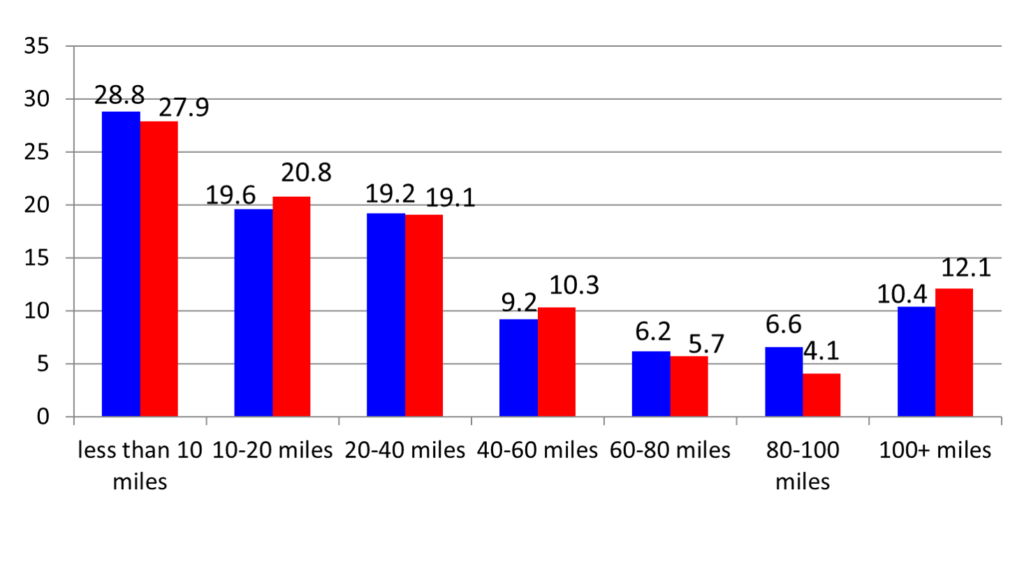 What were the main attractions for you at this air show? 2018 (blue) vs. 2000-2016 Avg. (red)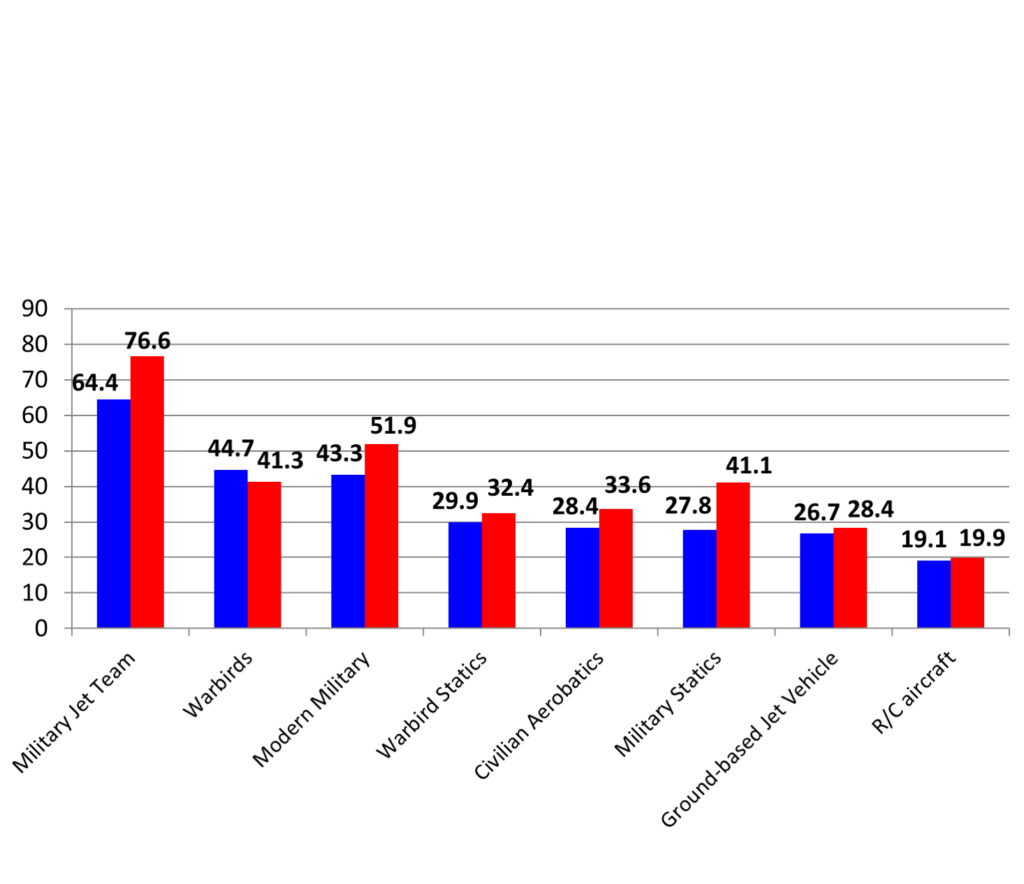 How did you hear about today's air show? 2018 – 2012 Responses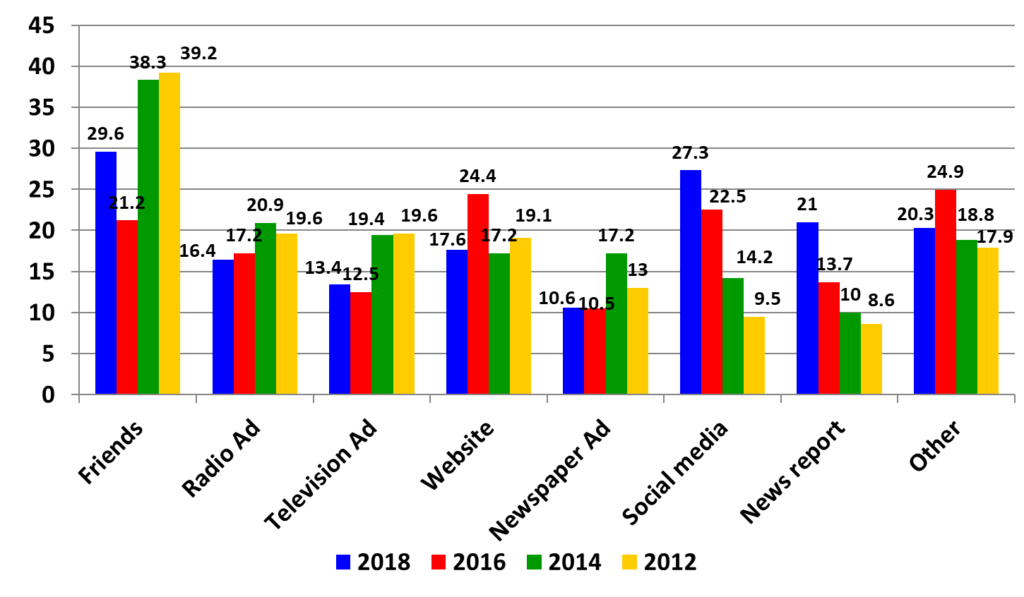 How would you describe the cost of your air show admission ticket? 2018 – 2012 Responses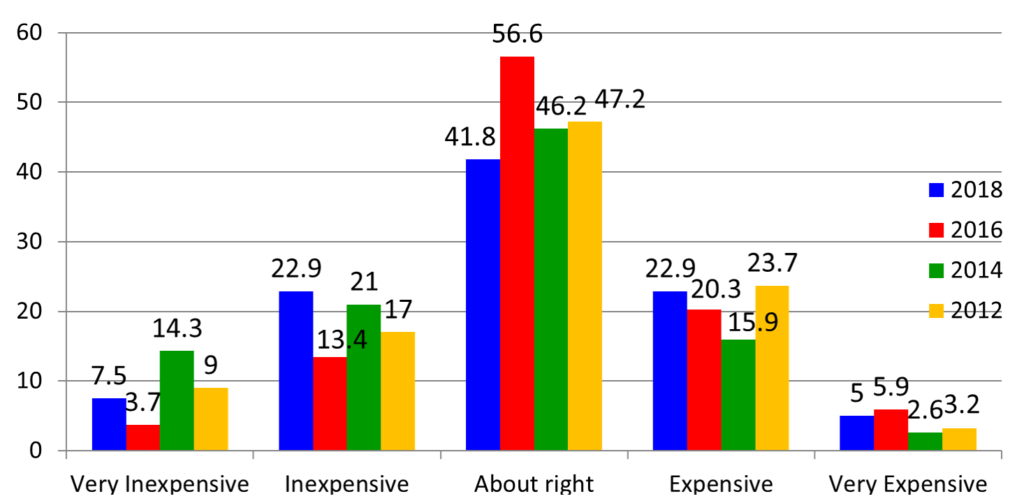 U.S. Air Show Ticket Prices, 2008 – 2018 (Adult, On-Site, Non-Discounted Tickets)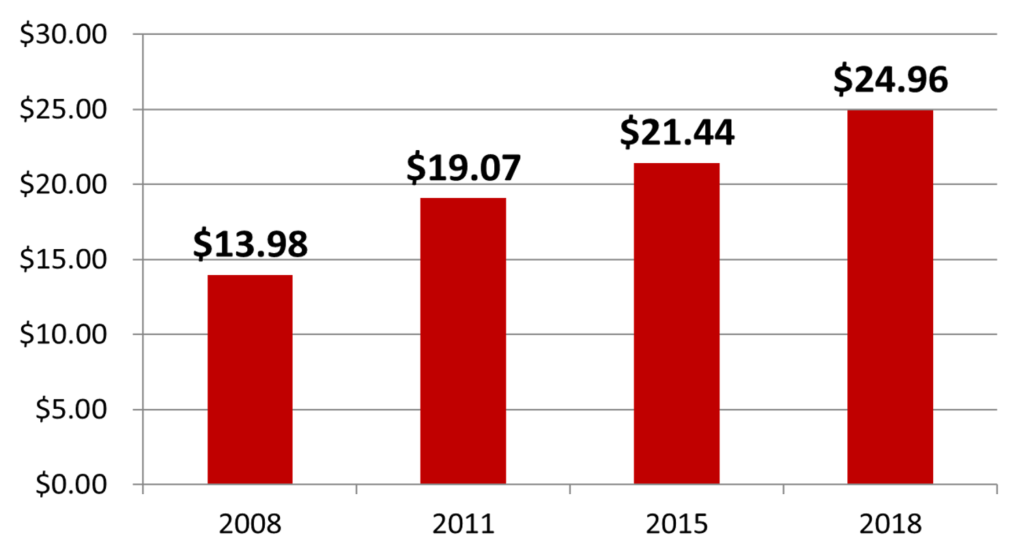 U.S. Air Show Ticket Prices 2015 vs. 2018 (Results of ICAS Member Surveys Conducted in October 2015 and November 2018)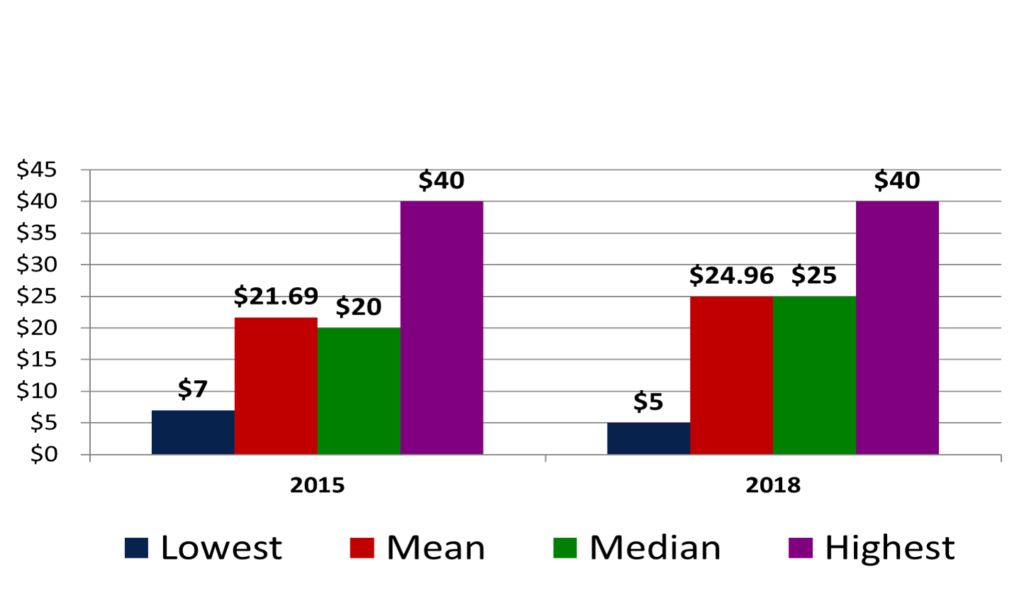 Parking Fees (for shows that charge both admission and parking) 2015 vs. 2018