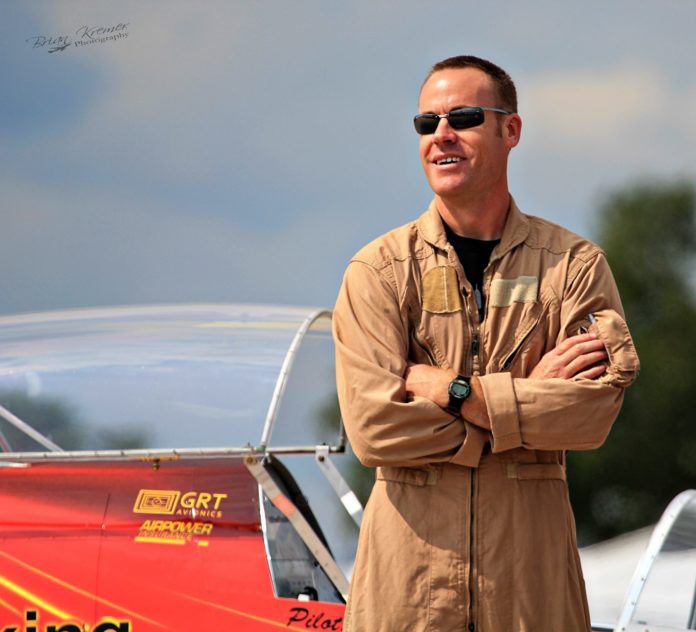 For Justin "Shmed" Lewis of Lewis & Clark Performance, LLC, flying "the world's smallest jet" is all in a day's work. Lewis performs in the colorfully wrapped FLS Microjet, an upgraded version of the BD-5J Microjet, that flies at a top speed of 320 mph with only a 17-foot wingspan.
"When I was young, it was super rare to see it: the 'Coors Light Silver Bullet' with Bob Bishop," Lewis said. "It just mesmerized me; it absolutely captured my imagination and I think it still does. It turns the unimaginable into something you can possibly do and makes the impossible possible."
Lewis, who was born in Texas and raised in Virginia, started flying at age 14 and attained his pilot's license at age 17. He graduated from the University of North Dakota with a B.S. in Aeronautical Studies in 1999, and achieved his Multi-Engine Commercial Pilot Certificate and his Flight Instructor Certificate.
Following college, Lewis graduated from the Navy Officer Candidate School and went on to complete 11 years of active duty, flying aircraft such as the F-14D Tomcat, the E-6B Mercury and T-45 Goshawk.
However, Lewis's passion for the Microjet never left him and he began to build a refined model in 2005. The aircraft's scarcity in the air show industry and difficulty to assemble were significant factors that led to Lewis's taking on the project that led to building an FLS Microjet.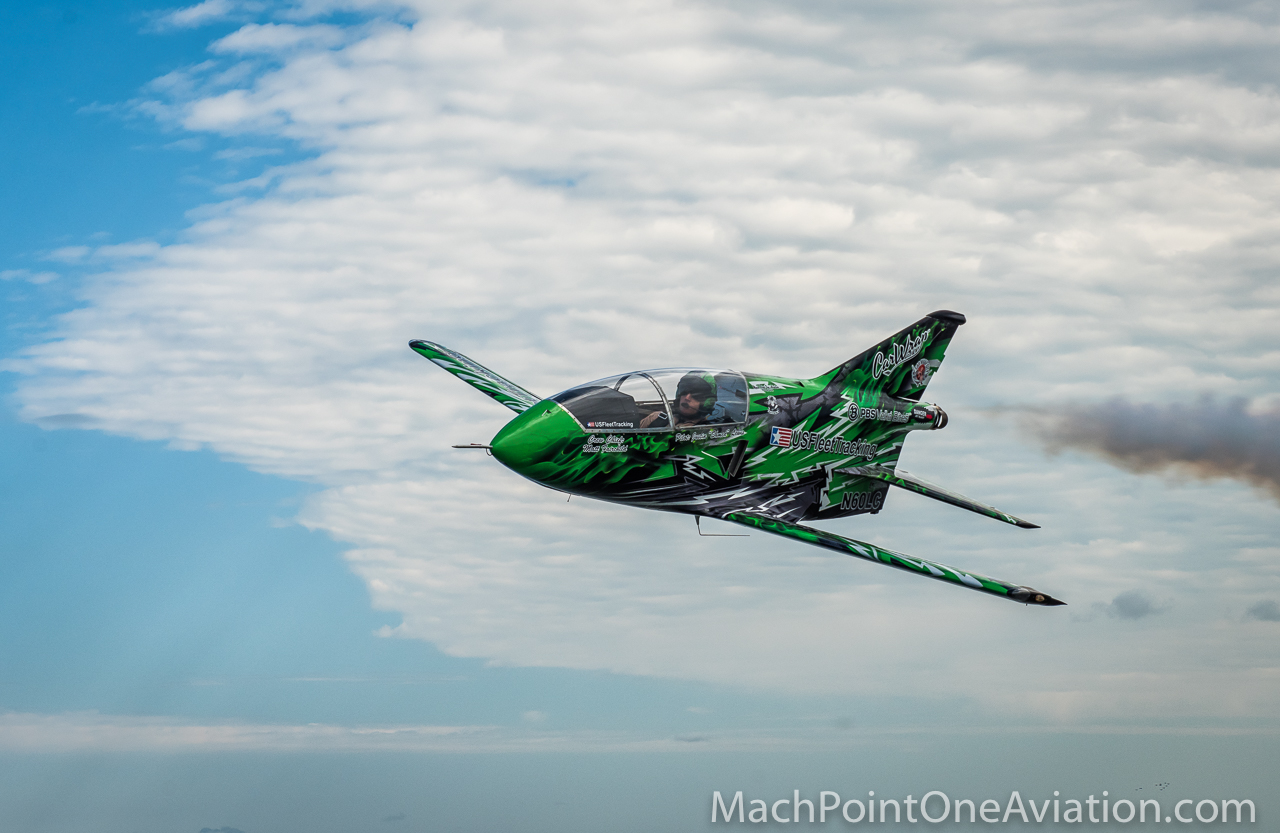 "I took this job on with a fair amount of skepticism going, 'Man, I need to do this but I don't want to fail where everybody else has,' because for 30-ish years we had never had a BD-5 successfully built," Lewis said.
After a five-year process, they had developed the first working prototype and Lewis debuted the FLS Microjet in July 2011 at the Thunder Over Cedar Creek Lake Air Show. Since then, Lewis has been performing in the Microjet part time in conjunction with flying A-10 Warthogs as a "Traditional Guardsman" in the Arkansas National Guard.
"I had an experienced air show performer tell me one time: 'You got to be good or unique.' The Microjet is such a unique airplane that the moment I take off at an air show, we have essentially done our job," Lewis said. "Everybody looks, everybody's got to see this guy, this six-foot-one and 170-pound individual, getting into this airplane… and the darn thing flies."
With the addition of an eye-catching green plane wrap, it is hard for the audience to turn away. According to Lewis, one of the crowd's favorite maneuvers is the "Now You See It, Now You Don't" pass, which consists of Lewis raising and lowering the Microjet's landing gear as he makes a straight pass. The gear takes less than a second to deploy and retract.