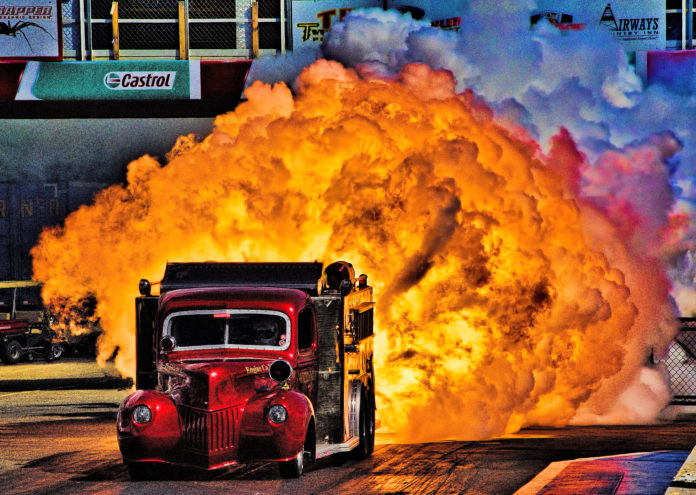 Darnell Racing Enterprises, Inc. has added its fourth truck to its growing fleet of jet-powered vehicles. AFTERSHOCK is a 1940 Ford firetruck outfitted with twin Rolls-Royce Bristol Viper jet engines with a combined total of more than 24,000 horsepower. The vehicle is reportedly capable of speeds over 400 MPH.
"This is a comparable vehicle to Shockwave and gives us the ability to do multiple events with multi-engine jet trucks," Chris Darnell said.
AFTERSHOCK will make its air show debut at the Cannon Air Force Base Open House & Air Show on May 26.