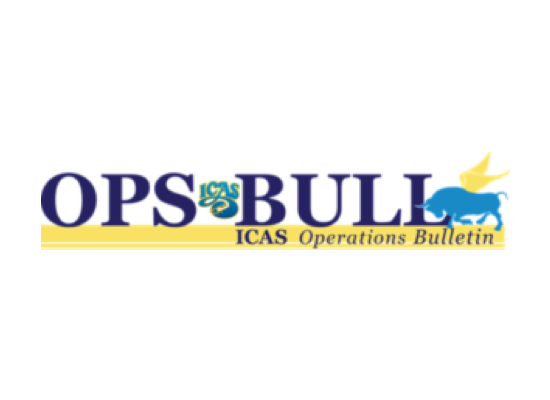 The Federal Aviation Administration (FAA) is in the final stages of internal coordination of changes to Volume 3, Chapter 6, Section 1 of 8900.1, the policy by which air shows in the United States are regulated. This update will be available for public comment in the coming weeks, but ICAS has represented the air show community in ongoing discussions with the FAA on these changes and has provided feedback at every step in their development.  While the FAA polishes the draft for public comment, we will provide a preview of changes that will most directly impact you.
Dynamic maneuvering
ICAS has devoted significant resources working with other aviation groups to develop a common-sense change to FAA policy targeted at eliminating the gray area for performers flying in air shows at less than the FAA's definition of aerobatic. "Dynamic maneuvering" is the result of this collaboration. This new category will only impact formation pilots who do not currently have a "formation aerobatics" endorsement on their SAC card and some solo pilots who do not have a SAC card at all.
Electronic submission of performer documents
When this new revision to 8900.1 is implemented, performers will be required to electronically transmit certain paperwork to the event organizer 30 days prior to the air show.  Basic maintenance information such as annual inspection dates, altimeter checks, ELT inspections and transponder checks must be electronically sent to the event organizer on a standard form signed by the owner/operator of the aircraft.  When a performer has submitted their records to the FAA (via the event organizer) and that information has been recognized by the Inspector in Charge (IIC) and event organizer as having no discrepancies, those records and aircraft may not be subject to further inspection during the air show.
45-day practice rule
The new version of 8900.1 will not include the current requirement that a performer show proof that he/she has practiced or performed within the previous 15 days. The new requirement will be that performers be able to show evidence of practice within the previous 45 days. This change brings FAA policy and the ACE Manual into agreement with one another.
Energy toward the crowd
The FAA has clarified its prohibition on maneuvers that direct aerobatic energy toward the crowd. The new rule will prohibit performers from conducting any aerobatic maneuver which directs the energy vector of the aircraft between the corner markers.
CFR Response Times
ICAS led the effort to standardize and reduce the response time required for Crash Fire Rescue (CFR) personnel in the event of an accident at an air show.  The FAA has added language to standardize this practice and has set the minimum arrival time at 60 seconds.
This summary of changes represents only a fraction of the changes being made. All ICAS members are encouraged to review and provide feedback when the public comment period begins within the next few weeks.