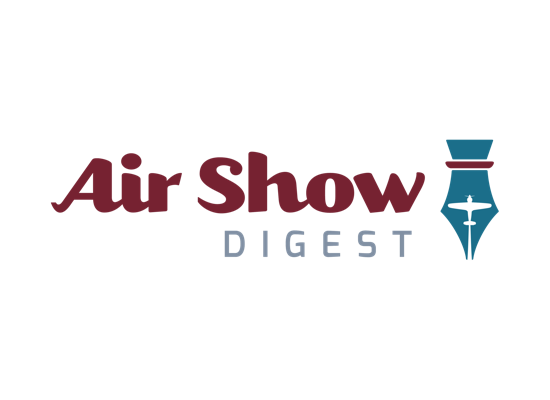 In its earliest days, sponsorship touted its advantages over traditional advertising as a way to connect and initiate a dialogue with the consumer. Traditional advertising still owned part of the space provided by sponsorships, along with banners, exhibit space and public address announcements, to name a few of the various assets offered by properties such as air shows.
However, the digital landscape has changed in ways inconceivable only a few years ago…before Facebook, Twitter, YouTube and Instagram, not to mention Pinterest, Vine, Reddit, Vimeo and Tumblr. It is rapidly evolving, challenging air shows and performers to devise a strategic map to navigate this new terrain.
"A weak social media presence is far worse than no social media presence. An untended garden is the sign of death in the digital media space and time grows weeds over your brand," said Max Miller, Chief Technology Officer at All Things Aero. Miller has 20 years of experience working in digital media space for celebrities and other high net-worth individuals and companies. "Knowing your target audience helps dictate which social media engines to leverage…and businesses must know themselves first in order to know which groups to target using which platform."
The majority of air shows and air show performers use Facebook, Twitter, and — more recently — Instagram, which claims to have 200 million active users and 1.6 billion "likes" added daily. Facebook's purchase of the social sharing site makes it an easy addition to most marketing plans, although each attracts a slightly different audience.
Facebook skews to an older demographic, while Instagram attracts a younger audience as noted by the U.S. Air Force Thunderbirds' successful use of the medium. The team uses Facebook as its social media tent pole, with Twitter and Instagram feeding it with exciting visual content that provides a more intimate view of the team beyond the six perfectly polished jets.
Miller elaborated: "Each platform is slightly different in how it functions. Facebook creates conversations around subjects, while Twitter is a didactic blast of information that is so rapid that it becomes ephemeral. This is why image- based systems like Instagram and Vine are finding success, because the content is shared and, through tagging, nearly evergreen, because it can be rediscovered days and months later. The rule of YouTube is, 'Never read the comments,' since they often devolve into nearly offensive territory. But the platform can't be beat for posting amazing footage that builds excitement and re-sharing on other social media engines."
The Bell Alliance Air Show saw increased engagement by its fans on Facebook and Instagram last year. "Our experience shows us young people have moved away from Facebook to Instagram," said Communications Director Mercedes Boln. "We used [that information] as a bridge to this year where we'll have a strategy [that emphasizes Instagram] in place to take advantage of the visual nature of air shows."
Recognizing the age gap is essential to your overall marketing success. For example, if you're calling it "Social Media" you are certainly over the age of 35. "As a term for younger audiences, 'social media' is redundant. To them, it's meshed in the fabric of their lives and is just 'media,'" explains Miller. "Contrast this to older users of social media who don't enjoy giving up demographic information due to privacy concerns and distrust of marketing, and so their interaction with brands tends to be shopping, looking for exclusive deals, and more traditional brand interaction."
Engagement Over Impressions
Traditional media isn't going away, but — according to IEG, the global authority on sponsorship and sponsorship-related issues — sponsors are looking for authentic ways to engage the consumer and, more importantly, drive sales. With the high cost of sports sponsorships, it makes sense that the category would be the first to respond to shareholder demands for a different return on investment (ROI).
"For sports, the new ROI is not getting the most media for your money. The real priority for brands should be engaging fan participation in their sponsorships by creating ownable, measurable experiences. And the technology that exists today means we have no excuse not to live up to that ambition," said Hallie Johnston of Ad Week Magazine.
Miller agrees and uses this example from his movie background: "It's the same tired campaigns of modified press junkets of the stars, contests and giveaways, and tilting a traditional print campaign into a few strategic 'leaked' images. The key element is engagement, not just viewing. Independent movies ask their potential audiences to help them get the word out because they don't have the big budget that studios can use to plaster a city. Though this doesn't always translate into ticket sales, it does do the heavy lifting of promotion. Old media used 'impressions' to measure a successful campaign — how many times their targets viewed their message. But, now what companies need is engagement, which means your audience is talking and growing."
Hollywood will use AMA (Ask Me Anything) on sites like Reddit to raise awareness and drive engagement, and air shows can easily employ similar tactics. Bell Alliance started hosting Facebook chats with performers a few weeks before the show. "It's a fun way for the fans to feel part of the show," said Boln. "We've learned over the last two years to host online chats at 6:00 p.m. and to make sure we have questions on standby should the conversation stall." Did it sell more tickets? Doubtful; who cares? It made people feel as if they were connected to something special and built awareness at zero cost to the show.
Selfie – Social Centers
Country artist Taylor Swift recently said no one asks for her autograph any more because her fans want a selfie with her instead. An air show can transform its autograph tent into a place that hosts a heavily branded (with an air show and/or sponsor logo) backdrop allowing fans to snap a selfie with a performer or get an autograph for a program.
Sports teams have taken this a step farther, creating "social centers" where fans can check and connect with their favorite sport on their terms rather than being blinded with banners. At the Super Bowl, Verizon hosted a "fan zone" where each person could create their own experience based on their favorite players, teams and analysis. Nike used quick response (QR) codes on wristbands at pre-World Cup events to track fans' interests so they could receive more relevant and non-invasive marketing.
However, air shows and performers should be careful with the use of radio frequency identification (RFID) and QR codes to avoid being perceived as intrusive or "creepy." The goal is to add value to the user's experience, without overstepping privacy norms.
Broadly stated, air shows currently treat this popular new medium like traditional media by using it to sell tickets, offer coupons and promote the event or performer. Thousands of people from highly desirable demographic groups gather at the events to share an affinity for aviation, but shows haven't yet figured out a way to capitalize on it.
A social center might be the answer. It could provide like-minded people with a chance to track event feeds from Twitter, Facebook and Instagram. And it could serve as a hub where users can upload and share their own content. Such a concept could create a new set of tangible assets that could be included in sponsorship contracts.
Involvement in a social center can be a loyal fan's payoff for following, tweeting and "liking" the event along the way. "The physical location should be the gathering area for a lively digital space that is active and ongoing before the show and after," suggested Miller. "And then, there has to be a benefit to actually going to the show, an experience that connects the attendees to participate and contribute. This can be as simple as hidden treasures that must be found through clues issued via Twitter, a unique photo opportunity for people who are clever enough to figure out how to get that exclusive selfie, or an AMA on site with a personality…or more complex like being the best resource for whatever makes your show special, year round, 24/7."
The current media environment offers incredible opportunities to promote yourself, your event or a sponsor beyond the weekend. But it's also ripe for guerrilla marketing attacks, if you don't lock in the assets (see IEG list). If you haven't specifically contracted which social and digital media benefits you're promising, another business can fill that vacuum and sell those benefits without your knowledge or involvement…essentially hijacking your event and a portion of its sponsorship revenue.
Boln said Alliance will be using social media for a "scavenger hunt" style game in their youth area. Show organizers are still finalizing details for other contests and fun ways to engage the fans on site.
The Abbottsford International Airshow recently caused quite a stir by combining the best of both worlds, when Team Rocket flew a night show over downtown Vancouver as a teaser for this year's inaugural night show. "We informed emergency services and other stakeholders in advance, but we also did a little tongue in-cheek 'UFO' sighting on our website," said Jadene Mah, the Abbotsford media director. Mah also brought in their television sponsor for an exclusive behind the scenes opportunity, which also generated buzz. However, it was people posting video and photos of the UFO on Facebook and Twitter that caught the attention of other traditional media players. "People were asking, 'What is it? I saw lights over the school…' We offered Flight Light tickets to whoever posted the first photo on Facebook." Mah added, "We took responsibility early and still sent out a traditional press release, but we're hoping this will translate into out-of-this-world ticket sales, too."
Both Alliance and Abbottsford intend to increase their social media presence the week of the show by having volunteer teams feed content real time rather than using timed posts or tweets through a management system like Hootsuite. "We saw increased levels of engagement when we interacted with the fans real time," said Boln. "We have a team of six who are responsible for a specific platform, but there's also a team of 8-10 people who are encouraged to post what's happening in their area. That way, all platforms are covered."
This type of social media becomes a forum that allows the illusion of one-to-one communication, because someone is responding to inquiries and comments in a very public manner, whether it's positive or negative. It also drives and connects people long after your event or performance allowing deeper relationships with sponsors and the community.
The air show industry offers ample avenues to make compelling content and enrich the fan's experience, as well as any sports league out there. You can think of the totality of these experiences as your event's voice or character. It can be defined as your mission statement, goals, the show's personality or some combination of all those things. Are you educating young people? Contributing to local charities? Showcasing a local airport? Social media, generally, and a social center, specifically, can all be used to define that voice.
"In many cases, the larger the entity (celebrity, clothing brand, bank), the more people are driving the 'voice.' But someone is always there, engaging, talking, sharing, and encouraging," said Miller. "Knowing what that voice is, how it speaks to its audience, and cultivating it constantly is the key to social media success of any brand."
The air show community faces many challenges, but – with the help of social media — it can at the same time look forward to a filled with unlimited opportunities.
Have you found your voice?