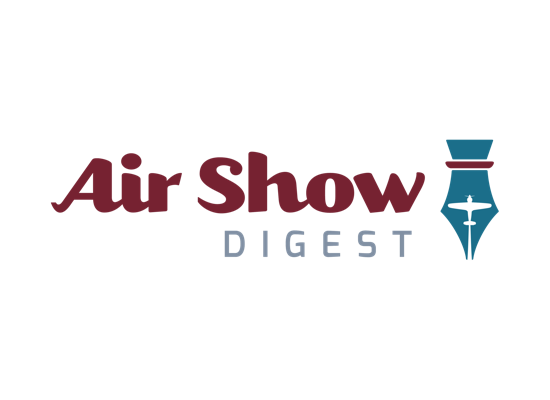 Military open houses have evolved from military-only events to become full-fledged members of the air show community. Many are on a par with some of the largest and most entertaining civilian shows, complete with high energy aerobatics, jet-powered vehicles, and walls of fire.
The military shows are still true to their roots, showcasing their specific branches of the service, but the expansion into the entertainment arena has resulted in larger crowds and greater opportunities to tell their stories.
"Open houses are one of the best ways to connect America's Armed Forces with the public," said Jennifer Bentley, Chief of Public Engagement for the Secretary of the Air Force Office of Public Affairs. "We want to build relationships with the people who take care of our men and women every day. We use open houses to bridge the gap between the public and the service," she said.
All by itself, the Air Force needed 15,000 recruits last year to fill available jobs and Bentley said open houses made a big difference in meeting those goals. "We want to recruit the best young men and women available and we can't do that unless we can demonstrate to them what we do. It's ultimately up to each base commander to decide whether or how often to hold an event, but — whenever it occurs — we will be there to support them," she said.
It's incumbent upon base and wing commanders to maintain good relationships with local elected officials. But giving the public access to the bases to see firsthand the people and equipment that keep America safe greatly influences how the bases and, by extension, the military are perceived.
The open house at Marine Corps Air Station Yuma, in Yuma, Arizona, has been a regular event for the past 54 years. Air Field Operations Officer Greg McShane is a retired Marine Corps navigator who now works at the base as a civilian. His collateral duties include staging the air show, something he's been involved with since 2008. "The community loves it, but doing a full open house and air show every year was becoming more than we could handle. We didn't want to give it up entirely, so we have switched to an every-other-year cycle," he said.
In the years they don't hold a full-fledged air show, MCAS Yuma has opted to host a scaled-down open house with no flying. "We want to continue to show our appreciation to the community, so — in the off years — we showcase the base itself," McShane said. These events feature a variety of static displays that highlight solely the on-base activities and responsibilities. "There are so many career fields available in the military and this is one of the few ways that young men and women have to see firsthand what we do and talk to our professionals," McShane said.
Yuma is within 70 miles of El Centro, California, where the Blue Angels conduct their winter training. "We are so close that they rarely come here," McShane said. "We do get single-ship demo teams, including the F-22 and Harrier, plus the Navy's F-18 demonstration," he said. Along with the military participation, they are able to attract some of the top civilian acts and a number of warbirds based in the area. And, this year, they made air show history when they set a record for the longest wall of fire, a single blast that measured more than 15,000 feet.
One of the most successful open houses on the East Coast is at the Quonset State Airport near Providence, run by the 143rd Air Lift Wing of the Rhode Island Air National Guard which shares the field with civilian operations. Their first military open house was in 1992. "There had been a civilian show on the field, but we needed to tell our story to the surrounding community because they had no idea what we did," said former wing commander Larry Gallogly. He was director of the show for more than 15 years.
"When we started the show, our local children's hospital was holding a fund drive to build a new facility, so we decided to partner with them. The hospital was built and we have now donated more than $1.5 million to them," Gallogly said. This has made the show attractive to sponsors who stay with them year after year. 
Because they are Guard units, Gallogly said they recruit largely from the local population. "We wanted to attract local kids into the service. After each show, we tracked the number of referrals to recruiters and could document the increase in sign-ups," he said.
Another part of his strategy was to team with the local Army National Guard unit. "Our community simply was not aware of what the Air and Army National Guards do, yet there are businesses that exist here simply because of the presence of the Guard units. By working together, we have increased the awareness and made a significant contribution to the community," he said.
The obligation to build and maintain community support goes well beyond the boundaries of North America. Marine Corps Air Station Iwakuni, located in a small city about 45 miles southwest of Hiroshima, Japan, holds an annual "Friendship Day" to thank the community for its support.
"MCAS Iwakuni is the only U.S. military air field on mainland Japan and is preparing for a major expansion that will double its size and have an even greater impact on the community than it has now. So, it's very important to maintain a positive relationship with the people who live nearby," said Lieutenant Colonel Rob Carlson, who ran the show there for two years. In addition to the American military personnel stationed at Iwakuni, the base employs several thousand local Japanese citizens. The open house is an important tool in the base's efforts to maintain strong community relations.
Although Iwakuni is a small city, the show's attendance in 2015 was 165,000 and, in 2016, it topped 175,000. This year, numbers swelled to 210,000. People attend the show from as far away as Tokyo, an eight-hour trip on the 200 mph bullet train. "People come to Iwakuni for an American experience. They want to see American military hardware and people, but they also want a typical American hamburger or hot dog. And they want to hear English spoken," Carlson said.
The show is a one-day event which creates some significant logistics challenges. "We have to be able to move people through our security gates efficiently without sacrificing the integrity of our screening process or we won't get everyone onto the base." As it is, Carlson said it takes about three hours to get everyone onto the facility. To make sure no one misses out on seeing the show because they were late getting onto the field, Carlson said they basically run the same air show twice…once in the morning and once in the afternoon. The only performance that doesn't repeat is the Blue Impulse, the jet demonstration team of the Japanese Air Self Defense Force. They fly only once, at the end of the day.
In 2015, the show added pyro to enhance some of the performances. Local contractors were consulted to make sure the Japanese people would accept such things as gun runs, explosions and walls of fire. "Pyro was exceptionally well received. The positive feedback was overwhelming," Carlson said. He noted, however, that the loudness of the explosions was a bit disconcerting to some, so they have toned down the noise a bit. To make up for the lower volume, Carlson says they lengthened the wall of fire.
In Little Rock, Arkansas, the Little Rock Air Force Base has struggled in recent years to maintain a viable open house. The base had typically hosted a full-scale open house and air show every two years, but reconstruction of their primary runway has interrupted that cycle. The last full-scale event was in 2012.
"Our only open runway is just 5,000 feet long, so we couldn't host a jet team like we normally do. But we still wanted to showcase our base, so, in 2016, we transformed the open house into what we promoted as an expo," said Major Julie Honeycutt, the show's project officer. "It ended up looking a lot like an air show anyway, just without jet fighters," she said.
To help fill the gaps, the base partnered with the Army and Air National Guard units nearby. They added warbirds from the surrounding area, presented a C-130 air drop, featured four HALO (high altitude, low opening) sky divers and a host of private fly-in aircraft. "It was a one-day event, which was a big change for us, but the crowd was excited and hungry to see an air show, so it worked," she said.
Honeycutt said they augmented their activities by showcasing a number of different units on the base, including a K-9 demonstration, a C-130 loading demo, plus static displays of the various support equipment used on the base. Junior ROTC units from nearby schools also staged a drill competition which was well received. "Everybody had a chance to be highlighted and we were pleased with the outcome," she said.
Hill Air Force Base near Ogden, Utah stages one of the largest military air shows in the western United States. The base holds its two-day event every other year, and, as a result, leadership usually changes in between events. The 2018 show is being directed by Lieutenant Colonel Jeff Thomas, who has been involved with other shows, but never in a leadership capacity. "I rely heavily on support from the civilian organization that has been involved with the show for years," he said. At Hill and many other military bases, it's the civilians who have the corporate memory and provide the continuity from one show to the next.
The base hired all of the performers for the 2018 show at the 2016 ICAS Convention, allowing them to spend the rest of their time concentrating on logistics issues. "I identified all of the key committee positions early on so everyone had time to think about what we need," he said.
For the 2016 show, the Utah Transportation Authority put on special trains between Ogden and communities to the north and south. Train tickets sold out quickly. The show is also depending on park and ride lots around the area and Thomas is worried about having enough buses to get the crowd to the base. "We know we need to get faster and better," he said.
The show is staged to thank the surrounding communities for their support, and that support is shown through sponsorships and through attendance. "Our show has a $50 million impact on the local economy and it's one of the most supportive communities I've ever been around. [The show] draws people not only from the local area, but from as far away as the Dakotas, Colorado and California," he said.
The Idaho Air National Guard in Boise has its own set of challenges as it prepares for its first open house in over 20 years. Home to a squadron of A-10 Warthogs, the Guard shares the runways with the Boise Municipal Airport which has well over 300 aircraft movements a day. Not exactly LAX or JFK, but a busy airport nonetheless.
"We've been so busy doing our job with multiple deployments of our fighter wing over the past 20 years that we just haven't been able to put [an air show or open house] together," said 124th Fighter Wing Vice Wing Commander, Colonel Jeffrey Aebischer. "Most people in our area don't know what we do and we need to turn that around."
Aebischer said the Air Guard in Boise has been suffering from an identity crisis. "When people in the Boise area see a man or woman in an Air Force uniform, most automatically assume they are from the nearby Mountain Home Air Force Base, which is just 40 miles down Interstate 84. They don't realize that our personnel are members of the community. This has been a real wakeup call for us, and we know that if we want to remain viable over the long run we have to do a better job telling our story," he said. And this year's open house is seen as the ideal vehicle to do that.
When they first started planning for the event, they had no prospects of a jet team. Then the Thunderbirds had a cancellation and opted to come to Boise. Then the Snowbirds offered them a show. It's one thing for Air Traffic Control to change arrival and departure traffic patterns to avoid conflicts with aerobatics over the parallel runway. It's another all together to impose a TFR and shut down all traffic, including scheduled air carriers twice a day for four days to allow each jet team to do their arrival sequence, rehearsal and full weekend shows. "Since we hadn't done this in a long time, we faced a significant education challenge for the local Flight Standards District Office, the airport management and the airlines. They have given us tremendous support," he said.
The nearby Mountain Home Air Force Base has done its own open houses, hosting an event every two to four years, whenever they can make it on the Thunderbirds schedule. Aebischer said they are working closely with the Mountain Home team to learn from their experience and to share resources. He said their goal is to continue to do their event in future years, but — instead of competing with Mountain Home for resources — they will coordinate, hoping to get into a cycle of a show at each base every two years.
Because of the loss of military leadership from one show to the next due to transfers and deployments, some bases have turned over the management of the shows to civilian employees. Many of these civilian government employees were stationed at those bases during their military careers and have seen fit to remain employed at the bases after retirement, including Rich "Corky" Erie who is in charge of the air show at NAS Oceana in Virginia Beach, Virginia. A former naval aviator, Erie has been running the show since 2004. The first show at NAS Oceana was held in 1953. "We host one of the longest running open houses in the United States military and the challenge is to keep it fresh and interesting so people will want to come," said Erie.
Their approach is to develop a different theme for the show each year. "In 2006, we built our show around the 60th anniversary of the Blue Angels. In 2009, we themed the base in pink to raise awareness of breast cancer. These themes have been well received and have gained us a lot of positive attention," said Erie.
"We are one of the busiest naval aviation bases in the country, and also one of the most encroached-upon bases with development right up to the fence in some cases, so good community relations is essential. We want to open the gates to show taxpayers what their money buys, let them interact with Sailors and Marines, let them meet the young people who are serving their country, and see what their dollars support every single day," Erie said.
The investment in a military open house is sizeable for any base and it is difficult to point to any specific metric that measures success other than attendance. "What I tell the boss is that people know intrinsically that an open house is a good thing to do. We know that it costs us about a dollar for every person who comes to the event. To me, that's a very good return on our investment," Erie said.
Past Recipients, Dick Schram Memorial Community Relations Award
Since 1988, ICAS has presented the Dick Schram Memorial Community Relations Award to the one military air show/open house that best uses its event as a tool to improve public and community relations in the community where the base is located.
Commander Dick Schram served as the U.S. Department of Defense Aviation Support Liaison Officer and the ICAS Board liaison from the U.S. Department of Defense during much of the 1980s. He died of a cerebral hemorrhage in 1987 at the age of 46 while still serving on the ICAS Board.
The award that bears his name is presented each year to the military base which — in planning and implementing its air show or open house — not only exhibits traditional community relations as it considers the needs of its civilian neighbors, but sets new standards of excellence in this area by including its community in the planning, execution and rewards of the event. The nomination process includes extensive questions on how the base works with local charities, service organizations and community groups. And past recipients of the award have each demonstrated remarkable creativity, foresight and inclusivity in organizing and conducting their events to maximize the community relations, public relations and recruiting benefits the show offers to the military.
Bases that have accepted the award include U.S. and Canadian bases; active duty, Guard and Reserve facilities; and Marine Corps, Navy and Air Force bases, including…
MCAS Iwakuni (2016);
Niagara Falls ARS (2015);
NAS Oceana (2014, 2009, 2000, 1998);
Airpower Arkansas, Little Rock (2012);
Nebraska ANG (2011);
Missouri ANG (2010);
Rhode Island ANG (2008, 1995);
MCAS Miramar (2007);
Nellis AFB (2006);
Barksdale AFB (2005);
Fairchild AFB (2004);
Elmendorf AFB (2003);
Holloman AFB (2002);
Langley AFB (2001);
NAS New Orleans (1999);
CFB Borden (1997);
NAS Miramar (1996, 1993);
MCAS El Toro (1994);
Selfridge ANGB (1992);
NAS Cecil Field (1991);
NAS Norfolk (1990);
Ellsworth AFB (1989); and
NAS Lemoore (1988)