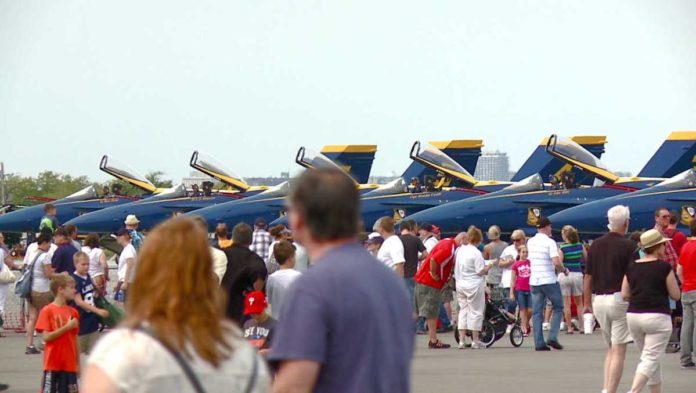 As I finalize this column, Washington, DC is in the throes of its most recent budgetary crisis. Because this particular problem may cause massive cuts to the U.S. defense budget, air shows in America stand to be dramatically impacted if a solution is not found later this winter.
Unfortunately, this is just the latest fiscal emergency that has threatened the military's participation in our industry. In December of 2011, the U.S. Air Force announced that it was cutting five of six single-ship demonstration teams. Just prior to the 2011 convention, organizers scrambled to replace the drawing power of these crowd favorites. Then, right before the 2012 convention, senior military leaders in the U.S. and Canada restricted military participation in the convention, further reducing the military's presence at our industry's annual business meeting.
The sequestration-related cuts hanging like the sword of Damocles over our industry this winter will not likely be the last for an industry that, for much of its history, has been tied closely to the military. Sadly, the involvement of our military colleagues and partners can no longer be assumed.
The ramifications of this paradigm shift will be discussed during the coming months and years. Those conversations will include suggestions that the air show community become more self-reliant and less dependent on military participation that – at the very least – has become less reliable. And all of those discussions will eventually circle back to the foundation on which our business was established and built a century ago: civilian performers.
Whether warbird operators or sport aerobatic pilots, solo performers or formation teams, ground-based acts or pilots, our civilian performers are suddenly looking much more accessible, reliable and predictable. Unlike the military performers that our industry has come to rely on during the past seventy years, however, civilians can't fly for free. The civilian pilots who provide the aerial entertainment on which our industry is based must be paid for the work that they do.
It is inappropriate for ICAS or anybody else to become involved in the negotiations that take place between event organizers and civilian performers. And everybody in the industry knows that organizers have their own challenges managing their costs to stay in business.
But, if we continue to drive down fees at a time when all the expenses associated with being a performer are increasing, we will soon begin losing our most talented aerial entertainers. If we continue to opt for the performer who charges the lowest fee rather than the performer who provides the best entertainment value, we will find ourselves with an entertainment product that the public is no longer interested in. If we continue to ask our pilots to fly for a fee that can't even cover their expenses, we will find that they will practice less frequently and become less safe. And, sadly, if those things happen, we will have gotten exactly what we deserve.
In our business, the pressures for organizers to increase revenue and decrease costs are unrelenting. But our civilian performers cannot be expected to bear a disproportionate share of this burden. Reports from our performers and my own conversations with members suggest that we have moved past hard-nosed, good faith negotiating and into something entirely different.
There seems to be little doubt that the U.S. and Canadian military will be reducing their support of air shows for some time to come. It seems equally clear that the civilian performers will be providing a larger proportion of our industry's aerial entertainment for at least the next several years. And it's just as evident that the innovation and creativity needed for our industry to survive and prosper will come principally from those civilian performers.
When a performer like Kyle Franklin commits himself to the industry by building a one-of-a-kind air show aircraft, our industry needs to reward him by booking his act. When a pilot like Rob Holland devotes his life and his future to the art and science of low-level aerobatics, our industry needs to make a similar commitment to helping him succeed. When the Patriots Jet Team invests the time, money and resources required to build a civilian jet team that is run professionally and safely, we need to show them that our industry values that commitment. When the owner of a museum-quality warbird quotes a price that seems a bit high, we need to recognize that warbirds are expensive to maintain and operate and that that operator cannot be expected to sustain a financial loss to fly at our shows. We should do these things not out of the goodness of our heart or based on some abstract sense of responsibility, but because the future of our business depends on it.
If we do not, our shows may find that they add a few bucks to the bottom line this year, but they do so at the cost of the long-term viability and sustainability of our entire industry.