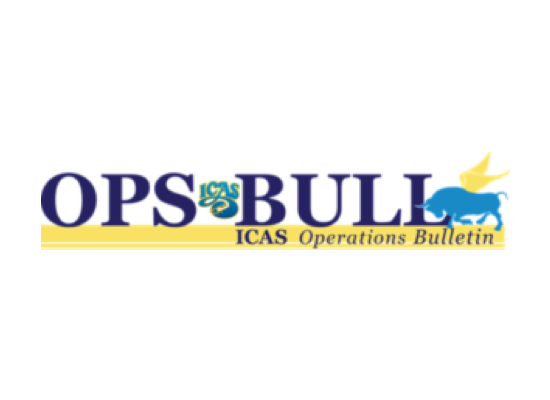 Once upon a time, every Statement of Aerobatic Competency (SAC) card holder was required to perform a flight re-evaluation for an Aerobatic Competency Evaluator (ACE) within 90 days of the expiration of his card. The expiration date on each card was specific to that pilot.  One pilot's card might expire on February 28 each year. Another's might expire on June 30.
Although it was permissible for a SAC card holder renewing his card with no changes to conduct his flight evaluation at an air show during an air show performance, the 90-day window often made it difficult for the renewing pilot to coordinate an air show performance and an evaluation with an ACE in attendance at that show. Consequently, applicants were often put in the position of having to arrange a practice box and an evaluation performance for the sole purpose of getting his SAC card renewed in the required 90-day window. This was seen by many as an unnecessary hassle and expense.
In 2006, with the help of the FAA and Transport Canada, ICAS changed the system to make it easier for pilots to conduct their annual re-evaluations. Expiration dates were changed to December 31 for every SAC card holder. And the pilots were allowed to conduct their re-evaluation at any time during that previous year.
So, as an example, if a pilot found himself at a show in mid-May with an ACE qualified to conduct his re-evaluation, he could arrange to conduct both his ground and flight evaluations at that show even though his card didn't expire until the end of December. Once he had submitted his paperwork, a new card would be issued with an expiration date of December 31 in the next year. The idea was/is that this would give every pilot renewing his card many more opportunities to renew the card while performing at a show with an ACE.
In practice, the new system has worked well for most and not so well for some. Most pilots take advantage of the increased flexibility to schedule their evaluation while they are at a show with a qualified ACE…precisely as intended. But a small percentage now wait until their card has expired on December 31 and they are preparing for a show in the spring or summer of the following year. In these cases, the value of the changes instituted in 2006 are lost. Pilots must arrange a flight evaluation outside of the air show environment, spending unnecessary time and money and incurring a variety of logistical complications.
Our advice? As you look at your schedule for the 2010 air show season, check to see when you will be at a show with a qualified ACE. Contact that ACE well ahead of time and make arrangements to be re-evaluated during that show.
(Note: the requirements for a flight evaluation that include a change in altitude, aircraft or act type are different and may not be conducted during an actual air show.)