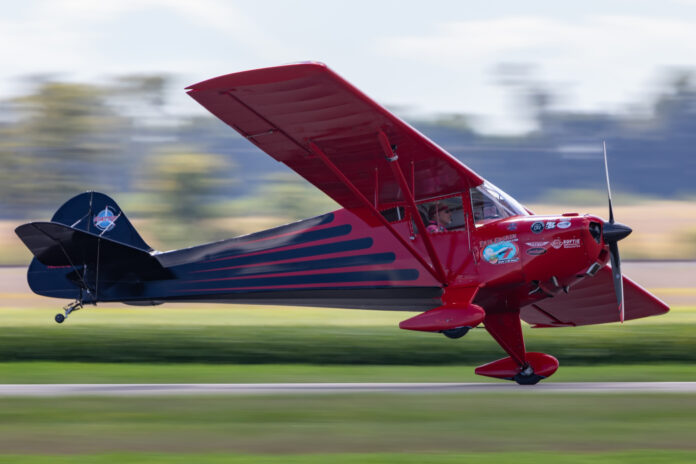 "I wasn't yet born for my first airplane ride," remarked Erik Edgren. For an air show performer, it's a perfect introduction to an aviation story.
Growing up in rural Southern Iowa, Edgren was surrounded by airplanes from an early age. His father ran the family farm and often flew a Taylorcraft BC-12D. With a set of rudder pedal extensions and some early enthusiasm, Edgren was ready to solo at the age of eight…a dream delayed just a few years by, among other things, the FAA. By the age of ten, Edgren was still fueling his dreams with the added component of spins.
His dad, a longtime EAA member, finally made it to Oshkosh in 1976. The following year, Erik went along, and that experience forever shaped his outlook on air shows and his role in them. "When I was a kid, my heroes were all air show pilots," noted Edgren. Names like Bob Lyjack and Duane Cole graced the skies above him at that Oshkosh, and it was all the convincing he needed. It was at that moment Edgren exclaimed, "I am going to be an air show pilot, and someday I am going to fly here."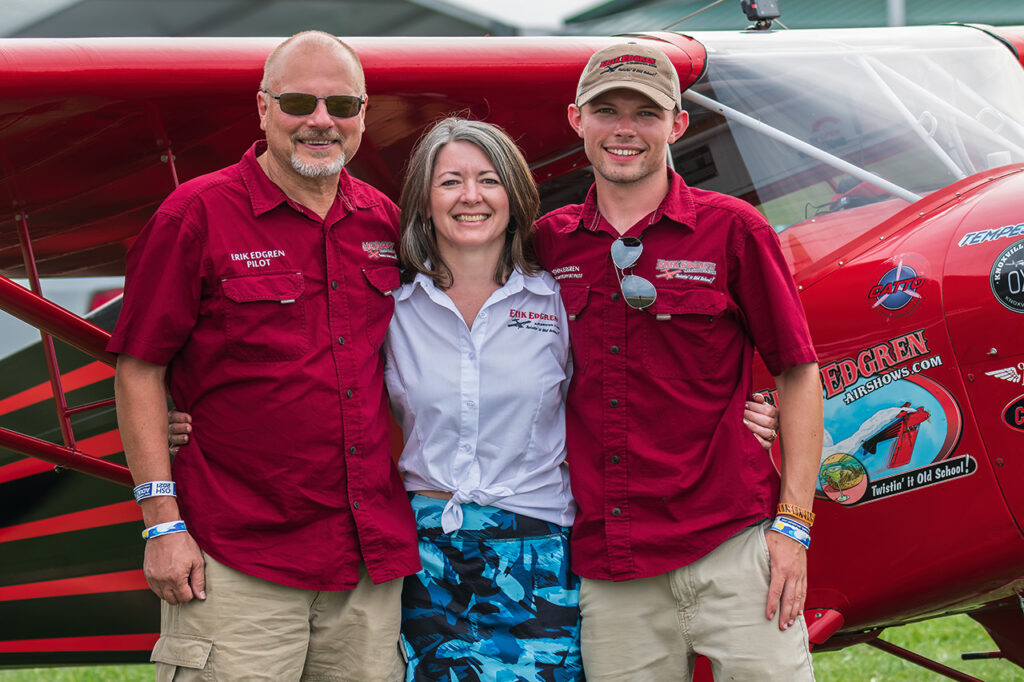 Pursuing an aviation career as a corporate pilot, Edgren eventually decided to move back home to Iowa and pursue another passion: farming. But throughout that change, he continued to chase his air show dream. Finally, in 1999, after flying various aircraft and refining his skills, Edgren performed in his first show, flying a Pitts S1S at a local aviation event. It was ten years later, in 2009, when he debuted his current comedy act in his clipped wing Taylorcraft with his alter-ego, "Hobie Washburn," at the controls.
"I just love doing it," said Edgren of his inspiration to fly as a performer. "Air shows, aerobatics, and little airplanes; I absolutely love sharing it," he continued. Edgren's comedy act set-up allows him to walk the crowd well before his performance and mingle with audience members without them initially knowing his role. "It's an opportunity to see the crowd's experience first-hand."
Although he flies a relatively small aircraft, Edgren notes that — from the cockpit — his comedy act flying is quite violent. But he sees himself as the "smooth flowing lines aerobatics guy." All his skills were gained over time, through mostly self-taught experimentation, which he reports was ultimately something others should not do. Yet Edgren does think that "people should learn aerobatics in a low power aircraft," said Edgren. "You have to really understand the maneuver to do it at all."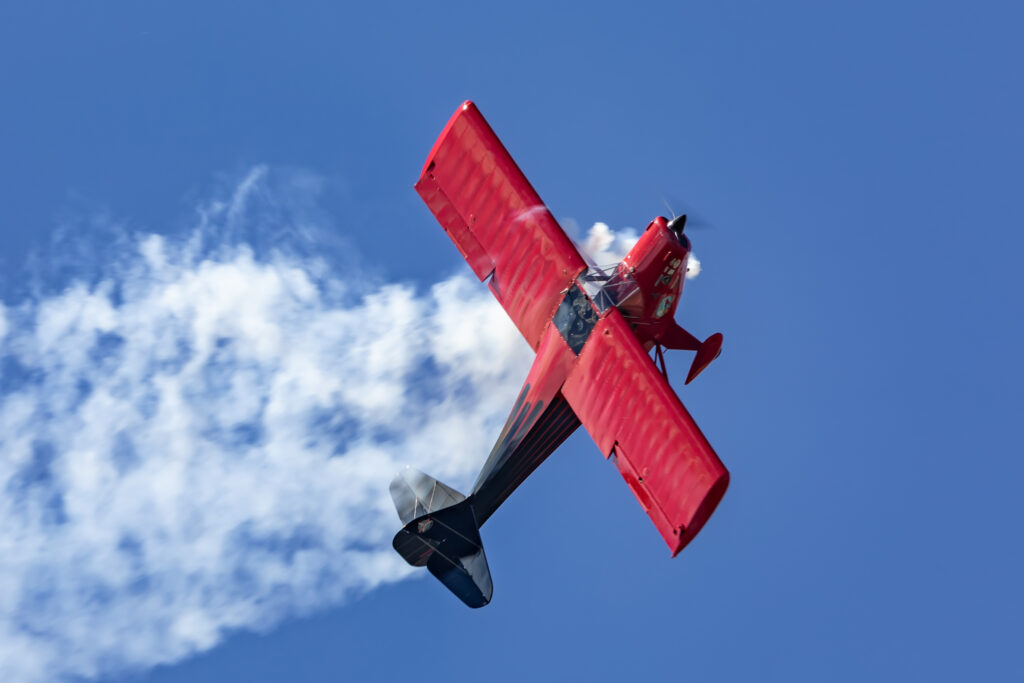 Burning only about a gallon and a half of 100LL per performance, that low power certainly makes the Taylorcraft economical. Still, the simple addition of a starter gave him the ability to extend his air show map. Edgren has big plans to grow his air show business nationwide, along with the possible addition of a night act sometime in the future.
Through it all, Edgren appreciates the opportunity to still be able to fly with some of the greats he grew up with. And, just last year, Edgren's childhood dream came true when he was invited to showcase his current aerobatic routine at Oshkosh.
"Life is a gift, and we need to remember that," says Edgren.