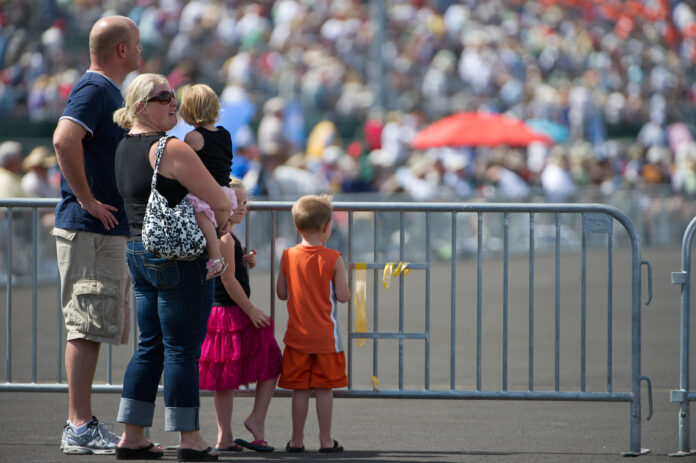 HOPE ON THE HORIZON
As dismal as the outlook may seem during this first full week of May, there are glimmers of hope. Innovative people around the world are developing creative solutions to some of the short-term challenges presented by the COVID-19 pandemic. We'd like to share some of them with you.
THE DIGITAL WORLD
We have already seen the fruits of this creativity within the air show community with the online, virtual air shows that have been created, hosted, and run by ICAS members. Notably, the Chef Pitts Virtual Air Show and the Socially D I S T A N T Air Show gave us a reason to rally together and proved to many that we have the capacity to turn lemons into lemonade during these difficult times. They brought the world together (quite literally), through aviation. Many in our industry have been helped and encouraged by this demonstrated ability to visualize the future and the normalcy we are so eager to return to. The power of the stories and creative content we can produce combined with our community's ability to inspire mean that these digitally-broadcast aviation events will continue to provide virtual entertainment throughout the air show business's COVID-induced stand down.
Our capabilities are not just limited to full virtual air shows. Small and highly-interactive online social events allow us to connect first hand with audiences. Creativity is a crucial component to success, but we have a direct line of connection and communication, with many people craving something new, exciting, and different during these temporary times. The speed at which new ideas are coming requires innovators to be nimble, but provide a source of hope and a sense of normalcy on the horizon. The continuation and growth of those connections will help to shape the future of this business. And, when the negative impact of the pandemic recedes and we return to something close to normal, the new digital tactics and strategies that have been adopted during the last several weeks will still be available in our communications toolbox.
COMPETITION
Every industry that attracts large gatherings of people is hurting right now, but the sense of normalcy we seek is not so far off. NASCAR aims to hold its first race on May 17th, though, without fans. As they navigate this temporary solution, the goal is to bring back the excitement and sense of competition to fans, helping them to visualize a future in which they are back in the stands. That day is coming, but this stopgap solution could help them harvest previous and new supporters, and ultimately help to position them for future success.
Likewise, the MLB, NBA, NFL, and others are working toward their own temporary solutions. The resounding theme of each is finding a way to work together to achieve a short-term goal that sets them up for long-term success. In each case, the idea hinges on the ability to bring excitement and engagement to fans. And, empty stadium or not, the expectation is that any solution is a temporary, positive step toward live in-person events once again and as soon as possible.
DRIVE-IN ENTERTAINMENT: OLD SCHOOL AND NEW SCHOOL
A once nearly-lost entertainment venue has been resurrected in our short-term "new normal." Drive-in movie theaters across the country are becoming an increasingly popular option for those seeking something to do outside the home. The low-cost entertainment option has been a huge draw, and — as states begin to ease their restrictions — many more plan to open and potentially pop up in new locations (airports being one of them).
Another unique, vehicle-based entertainment event is a drive-in concert series in Denmark. Utilizing a stage on a paved lot and adjacent field as parking grounds, the temporary venue can hold up to 500 vehicles, with tickets to their first event selling out in minutes. Seen as a short-term solution to the closure of most live-music venues in Denmark, the success of these events makes the prospect of a similar solution in our industry easier to imagine.
While the thought of drive-in air shows may be cringe-worthy to some, the idea that we have a tested, temporary solution that could act as a stepping stone back to ramps full of spectators cannot be overlooked. The ability to give audiences a high-value entertainment option at a reasonable cost positions air shows, in the short-term, to be a relevant "distanced" destination. This is not an ideal solution, but the concept is thought-provoking enough to generate new and creative spin-offs to help walk us back to normal.
FLYING HIGH
The recent high-profile success of flyovers across the country is a testament to aviation's ability to encourage and inspire. In this alternate world, social distancing requirements allow us to utilize aviation to come TO the viewers. Our unique brand of inspiration brings hope and the ability to visualize our future back together again. As simple as it may seem, these flyovers give us our best immediate opportunity to jump back into the spotlight while providing an avenue to applaud those who have forged through this challenging period. The jet teams have paved the way for nation-wide media exposure, and have opened the door for us to take our next steps back to normal.
The virtual air shows and potential drive-in air shows are not meant to be a lasting solution, simply a means to the next step. Like any of the competitive professional sports, the focus is squarely on developing and offering a stop-gap product to serve as a bridge back to normal when political and public health conditions permit. The alternative is nothing at all, which leaves little room for hope.
During the darkest days of the sequestration crisis in 2013, many wondered if we could ever recover.  Today, it's merely a matter of when we will recover, so let's continue to use our creativity and positivity to achieve short-term goals that set us up for long-term success.