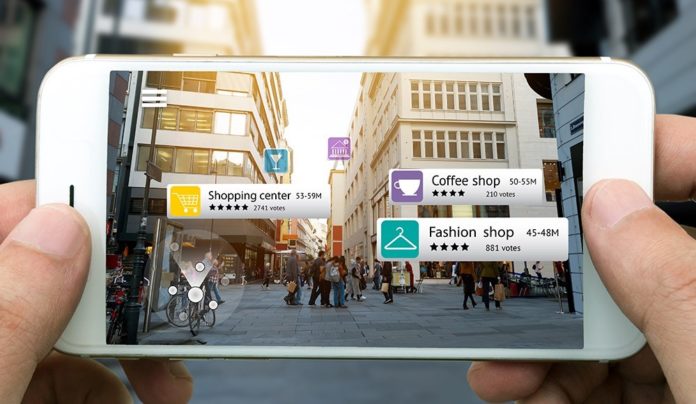 A new year means embracing new trends and technologies… And in 2019, there are plenty you need to know about. Now more than ever, special events are enlisting social media and digital technologies to market, enhance and humanize the event-going experience.
EventMB founder, Julius Solaris, says, "The underlying current that flows through almost all of the trends in event experience is a further embracing of the human side of the event world."
I have done some selective picking through Solaris's extensive lookahead for 2019, and much of what he targets applies to the air show business. So, as we head into a new season, let's take a look.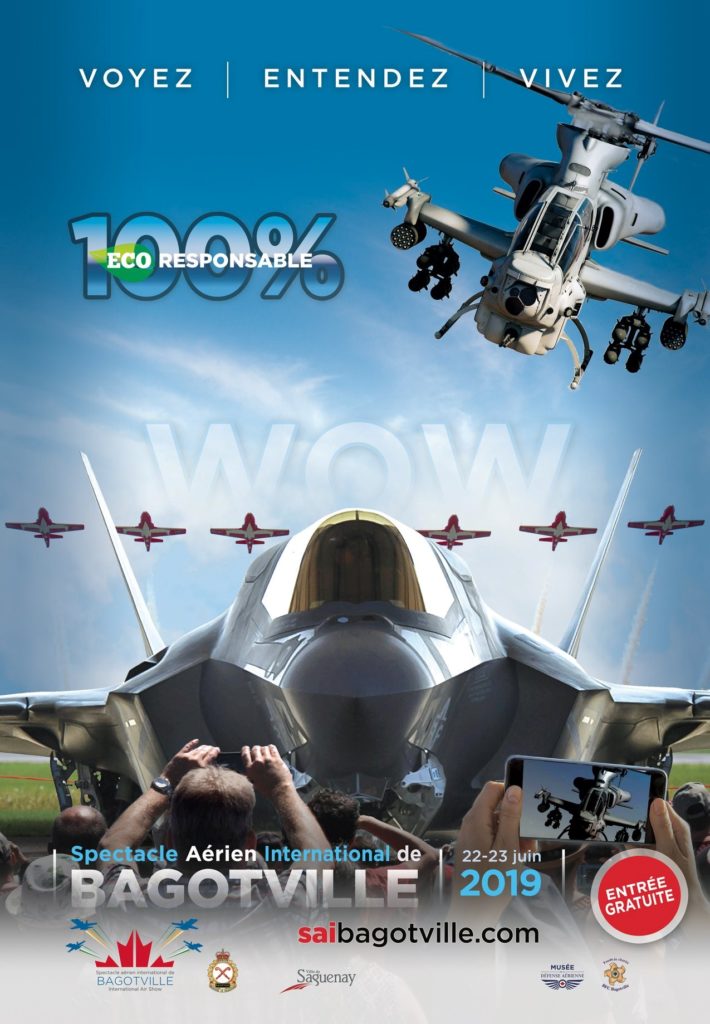 Sustainability Styling
While your opinions may differ, your younger ticket buyers care about this one… very much.
"They expect, and sometimes even demand, that the companies we choose to work with have sustainable practices in place," Solaris says. "Repurposing will be THE trending green buzzword of the year."
"There is an expectation for events to be more socially responsible and have a wider purpose," events director for Clownfish Events, Hannah Shepard, adds. "A lot more thought will go into the planning stages, with people trying to deliver an underlying message and maybe make a social or environmental statement. They will want to take their guests on a 'journey' and try to evoke their emotions. This makes the whole event experience that bit more memorable and is a very powerful way to get guests talking about it for days afterwards."
Zoning Your Venue
Sectioning off areas of your venue that meet specific attendee needs or niches is also an important trend. Music festivals and other special events thrive on establishing such areas. For example, adding designated charging areas where attendees can leave their phones or devices in a secure location to be charged is a popular zone used by many events. Although this example is one that is monitored by the event staff, freestanding options with keypads are becoming an even more common sponsor favorite.
Drip Marketing
Drip marketingis one of the most important event planning trends of 2019, and perfect for our weekend-long air shows. Today, blasting out sales and marketing messages is no longer an effective strategy; gradual introductions now yield higher overall conversions.
Solaris says, "Build a sequence of ads, three or five, rather than just a single 'buy/act now' message. A drip marketing campaign can build awareness in stages that: introduce the event, explain why the viewer needs to attend the show, and finally invite them to come to the website or hit the 'buy' button."
Email marketing campaigns can effectively execute drip marketing. For maximum results, schedule the next email – triggered to send at a specific time — to reach a certain segment of the audience who have followed the call to action (click) received in the previous email.
Hands-On Experiences
Attendees want to experience the event, not just witness it.
Develop meaningful, surprising, beautiful, or even shocking experiences that your guests just can't keep to themselves… And they won't! Plan a strategy, identify shareable moments and create buzz.
Neuroscience Persuasion
Neuroscience has entered marketing for events. Using neuroscience is a subtle technique to influence people to act. It also helps you make the most of your time and effort without creating a 'sales' tone.
Build consensus. Instead of asking people to do something, tell them how many of their peers are already doing it. For example, "93 percent of our registrants register during Early Bird pricing so don't miss out." This works because we take social cues from our peers.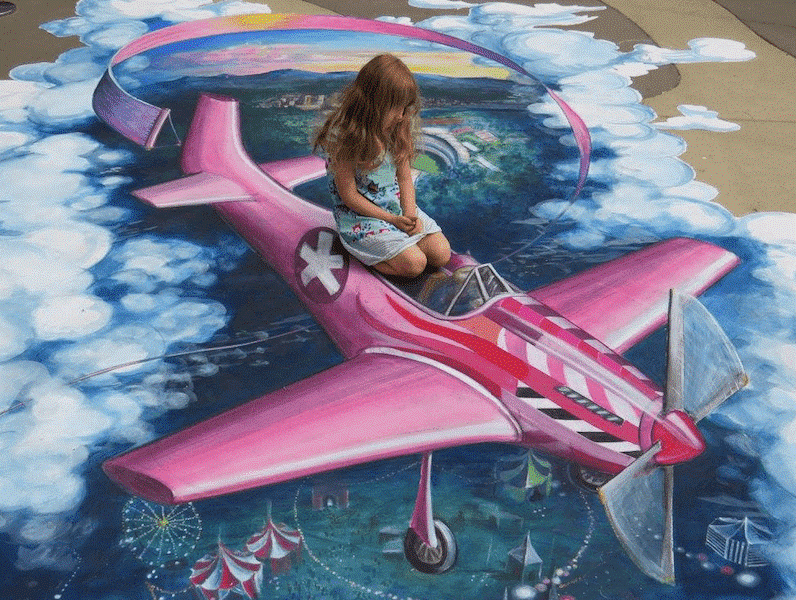 Local Artwork
As exemplified by the Reno Chalk Art Festival and Wings Over Houston, using art can create a unique atmosphere for an event and it's becoming more important to fans. We've seen a shift now — from STEM, to STEAM — science, technology, engineering, art and math. STEAM is a concept that will grow in both military recruiting and at air shows.
Use local artists. Sourcing art locally keeps the show's image in line with audience expectations for showcasing talent in the community. For example, local graffiti artists can make a mural. Work with digital platforms to turn artwork into lighting projections to decorate walls. Commission local artists to design an original piece that suits the style or theme of your show. This could also be an excellent giveaway idea for fundraisers.
Incorporating Digital into the Physical
Online and digital services are bigger than ever, which means they are becoming a necessity, rather than a luxury. For many, interacting with brands, events or sponsors is done digitally. Therefore, ensuring you support all digital mediums that your attendees and target demographic use is essential.
One thing your show can do is use a large photo screen that can bring a group together, especially when live streamed on social media.
Social media walls add value for your sponsors, as followers who may or may not be attendees will be included. Use social media walls that will post when attendees use the event hashtag – that gets people talking to each other and talking up your event.
Personalize Messages
According to Statista, the average email open rate for a personalized message was 18.8 percent versus 13.1 percent for one that was not personalized. Use activity history for personalization such as moving those who have registered already — from the "reminder" to the "registered" — email list.
Analyze attendee preferences by keeping track of their click-through rates and noting which URLs drive clicks. Present content based on those interests. Alert attendees when they are in close proximity to their contacts or "want to meet" list.
More Digital Content
Develop content for sharing online.
If you have already embraced social media, you will need to vary your feeds and increase your use of video. Augmented and virtual reality will generate more buzz this year than in 2018, making your event's aesthetic even more significant. Every interesting element of your air show is likely to be shared digitally over social media in 2019.
YouTubers make a living out of commentary on videos. Their commentary becomes additional content and adds value to the event. Develop area for niche interests. With a virtual ticket and a paired up "host," guests could experience inside tracks differently than at prior events. They could attend meet-ups and a static display track by being able to select from in-person led experiences. As of May last year, like Facebook, Instagram allows you to add a "get tickets" button to your event's Instagram profile. All your posts should include that button or some form of call to action.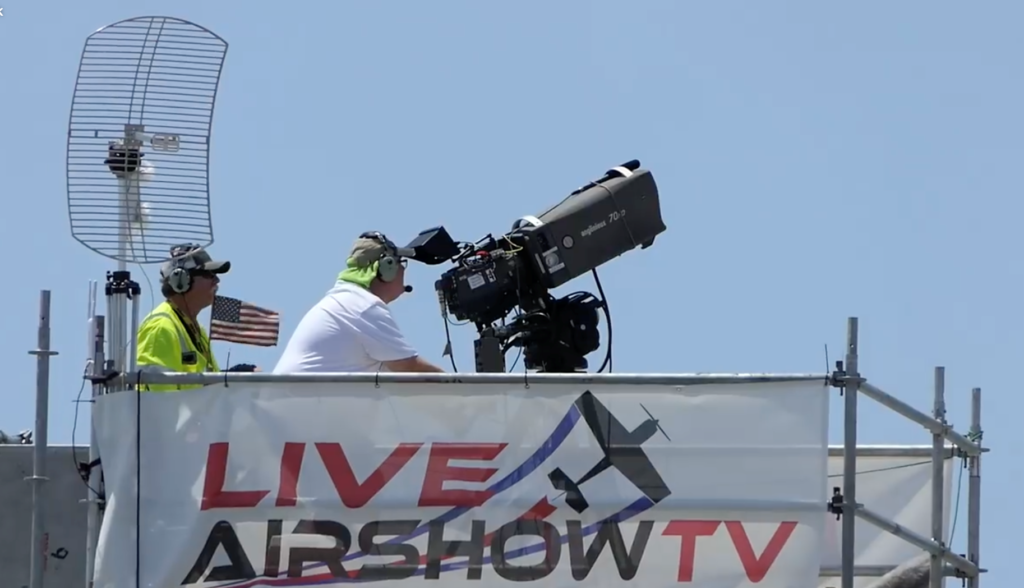 2019 Technologies to Elevate Your Show
Images, and especially video, are still set to dominate throughout 2019.
Air shows offer opportunities for engaging imagery. Investment into irresistible photo and video-worthy moments means maximum exposure online. Instead of speeded up time-lapse shots, use slow motion footage that focuses on various elements of your events. Stay close to the action. Shots of aircraft without a telephoto lens make it seem as if ticket buyers are not close to the action.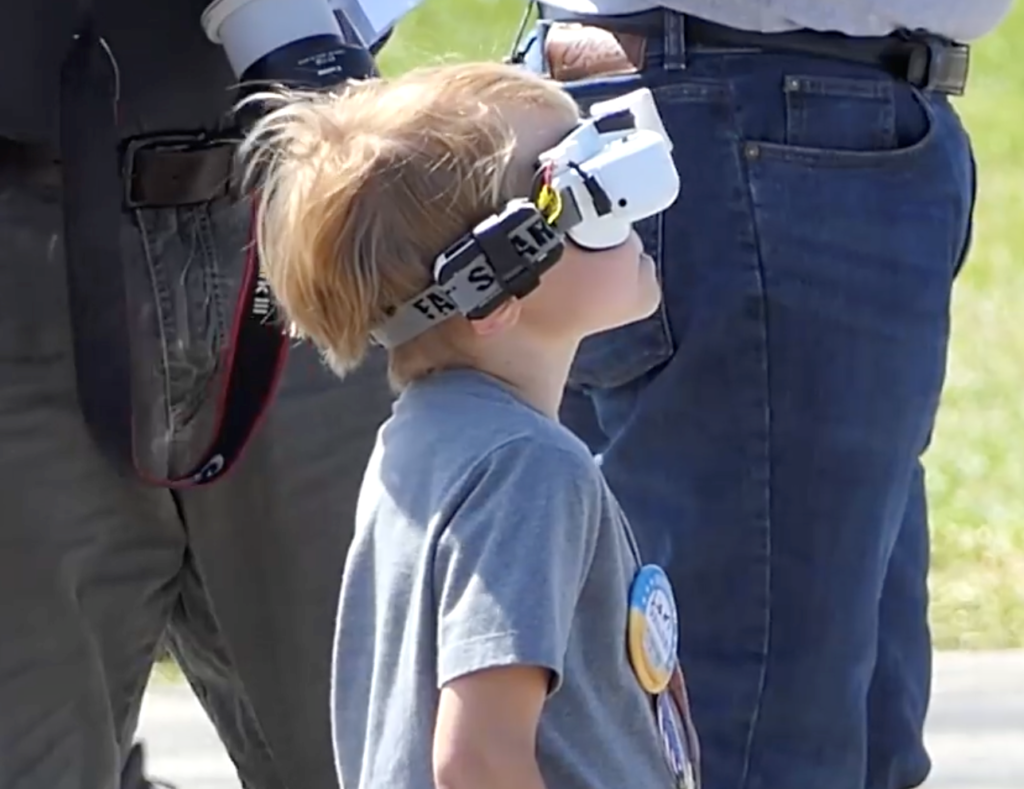 Virtual and Augmented Reality
Devise social experiences out of what was previously alone time. Facebook 'Friends' are watching movies together; they're competing with one another on video games across continents. This has some fantastic implications for us and for those who are following the excitement of your air show at home. They no longer have to be mere voyeurs but can join in. Link people online for stronger connections. Virtual reality — or live 360-degree video — can connect remote audiences, giving them the opportunity to attend your show together, and can, as a result, bolster buying online-only tickets as well as add value for your sponsors.
Augmented reality (AR) is used to enhance an environment by surrounding the user with information and making an experience interactive. For example, with AR you can add so much more to a static display walk. You can also include your sponsors along the way by telling their story with AR.
Live Streaming
Live streaming is incredibly popular these days, with most events incorporating live coverage into its social media marketing strategy. Live streams provide the potential for a social media Q&A, showcase products or aircraft at the show, digital tours of the event, and will better reach your audience and boost engagement.
For example, have one of your sponsors live stream the event.
Live streaming can also allow sponsors to showcase the event from their perspective, highlighting distinct elements of their product or company.
Facial Recognition
We're likely to see facial recognition, like Apple's iPhone technology, spill over into the event industry. While it is still being fine-tuned, it's something we should be watching.
With facial recognition, check-in and registration become much quicker. Some theme parks are already using it to ensure greater safety through the ability to spot people on known security lists. It also can improve your social media reach by tagging people in photos from your event.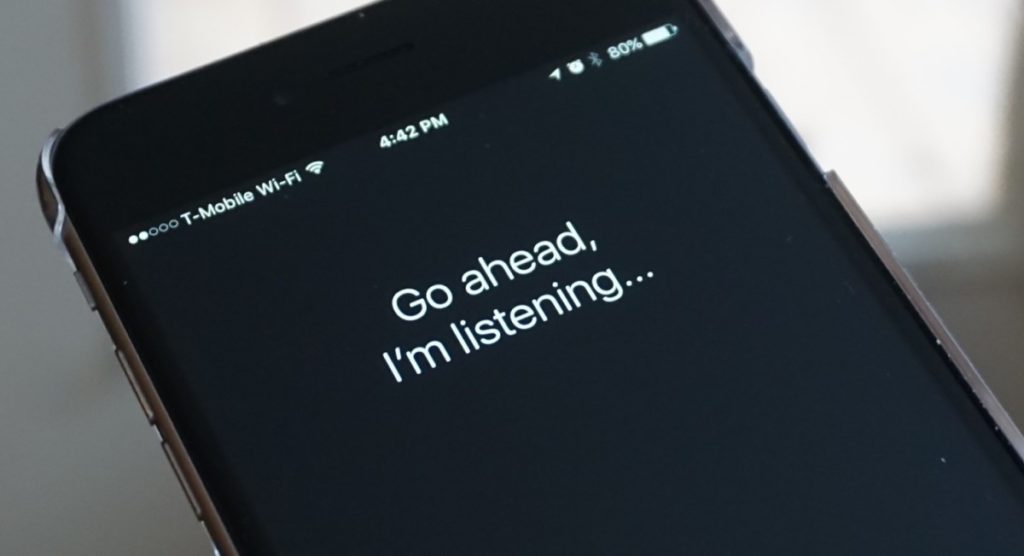 A.I. Voice Technology
Voice command assistants have become popular because they're easy and enjoyable to use. They can act as a personal assistant by telling a spectator who the next performer is or by relaying security messages.
Voice assistants, like Siri and Alexa, are increasingly becoming the norm. Even if you're not currently using it at your events, your fans are using it at home and at work. According to Google, 20 percent of 2016 Google searches are voice initiated.
Amazon has sold more than 20 million Alexa units, not factoring in non-Echo smart speakers with Alexa built in. If your attendees are using voice assistants at home, you can bet it's become their new normal.
Use voice technology to drive engagement. Look into ways for it to perform actions. People are moving away from asking questions to asking voice assistants to perform commands. Fans have gone from asking, "Where is the B-52?" to "Sign me up for the…"
Be proactive. For example, if someone asks where a specific vendor is, prepare the voice assistant so it suggests scheduling some one-on-one time with that vendor. Use voice technology to devise meaningful VIP experiences. Voice assistants make us feel important. Few people are ready to give up the personalization we have gotten used to in our everyday lives.
Technology is making this easier by correlating data and sorting before sending. Offer specials to "frequent flyers." Reward loyal fans by creating automatic communications and available discounts. Ensure your communications are personalized so recipients feel that you're treating them as a friend, not a stranger.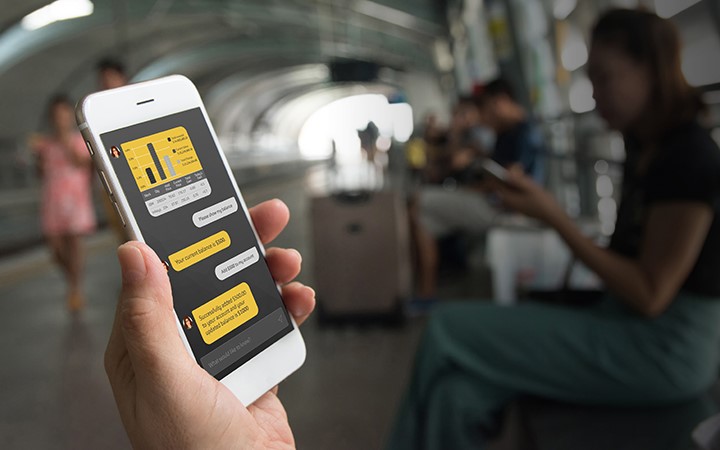 Chatbots
Progressive organizers are now starting to use artificial intelligence for things like chatbots that can answer basic questions swiftly through an event app or through platforms like Facebook Messenger.
Design a system to provide information with chat. It's faster and won't tie up your staff with the same old questions. Use chatbots for exit surveys.
Smart Floor Analytics
Smart floor analytics is making data collection and analysis easier. By using smart mats — mats that sense and record foot traffic — you can collect data from critical locations at your show.
Employ smart mats to increase sponsorship value by collecting traffic numbers and accurate, real-time data. No more talk about generic "great exposure" with potential sponsors. Show them real attendance numbers. Collecting floor traffic data and correlating it on the spot can be useful in selling sponsorships for next year before sponsors leave your event. Use the fear of missing out and scarcity to sell out sponsorships in key locations while your current event is still going on.

Radio-Frequency Identification Wristbands
Eventbrite surveyed 1,200 event producers from the United States and Canada, providing a wealth of benchmarks you can use to plan, strengthen and update your event tech. They ranked radio-frequency identification (RFID) wristbands the number one technology to improve your event.
The tech can shorten lines both at the gate and for concessions within the event. In another survey spanning 5,000 people who regularly attend festivals, 17 percent said they are accustomed to using an RFID wristband to enter festivals and make cashless purchases. And nearly a third would like the option to do so. The only thing holding them back? Many festivals do not offer RFID, but the ones that do, truly stand out.
Some ideas for using RFID: seamlessly handle re-entry for multi-day events, provide easy and personalized access to multiple zones within your show, as well as allow attendees to link their RFID bracelets with their credit card for faster purchases.SIDEBAR
Grunt Style Fan Glasses – Bringing Drip Marketing, Digital Support, Sustainability and Personalization Together.
During last year's Grunt Style Air Show Majors tour, Red Frog Events initiated a new marketing tactic in the form of branded air show viewing glasses.
Scott Howard, Chief Revenue Officer for Red Frog Events, says, "Over 5,000 of these 'Fan Glasses' were handed out from the Grunt Style Air Show Majors display on-site at the four Majors last year. They were less than $1 per fan glass (as we've coined them). It was a Red Frog Events' idea to provide something of value to their attendees (a fan and viewing glasses in one) and to extend and promote the Grunt Style Air Show Majors brand, in a year that was about building initial brand awareness of the property."
Sustainability is a growing trend. The fan glasses are made of paper and wood. Howard points out that, "We were cognizant of not wanting to create something plastic that would be thrown away."
The handout included digital support with website (airshowmajors.com) and "Follow us on our social pages" listed on the back. Howard says Red Frog Events is working on a new idea for 2019 as the brand continues to use a drip marketing approach.
"Grunt Style Air Show Majors as a brand is meant to be informative and grow awareness of each of the Majors, especially outside of their own markets. We want the brand to be fun and engaging...the informative friend that you'd like to grab a beer with, but who doesn't take himself too seriously."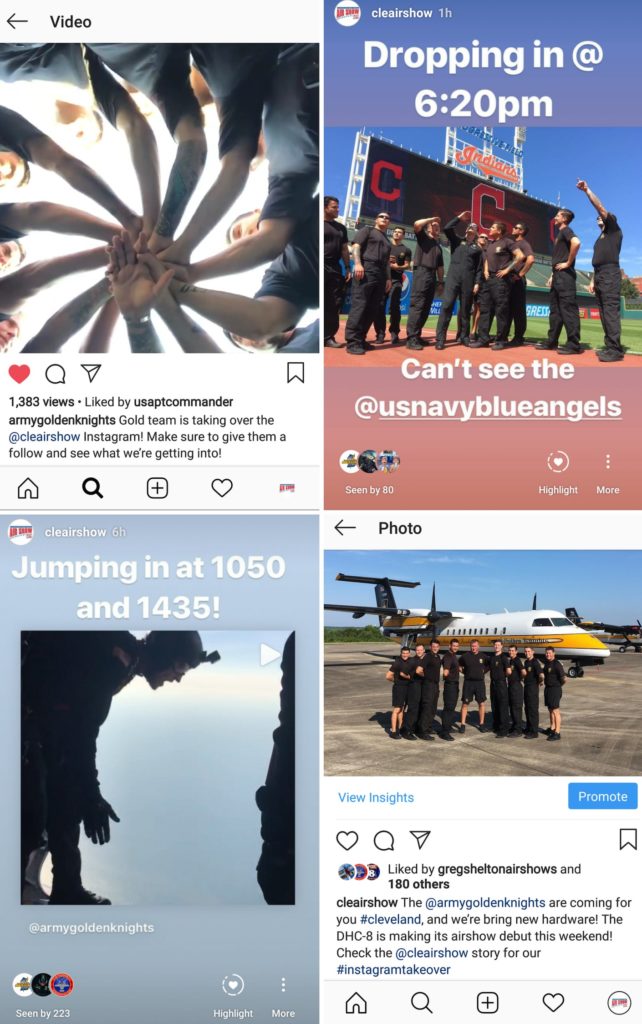 Instagram Takeovers
In 2018, the Cleveland International Air Show used "Instagram takeovers" in an effort to break away from traditional marketing strategies and find an innovative way to engage with air show teams on social media. Air show Instagram takeovers involve the temporary takeover of an air show's Instagram account by a performer or team for the purposes of sharing unique content, creating buzz and promoting the show.
"The purpose of an Instagram takeover is threefold: to increase awareness, engage the community, and promote the event," says the show's executive director, Kim Dell. "Instagram takeovers cost nothing to execute, making them a very cost-effective social media strategy. The manpower required for an air show Instagram takeover requires the partnership with another team."
Cleveland's Instagram takeover included temporary takeovers by Team Oracle's Johnny D and the U.S. Army Golden Knights. According to Dell, over the course of the two takeovers, the show's Instagram account saw a following increase of 20 percent with the average audience engagement up as well. While the teams used the Instagram takeovers to promote their performances, the Cleveland show increased its Instagram page following and show awareness.