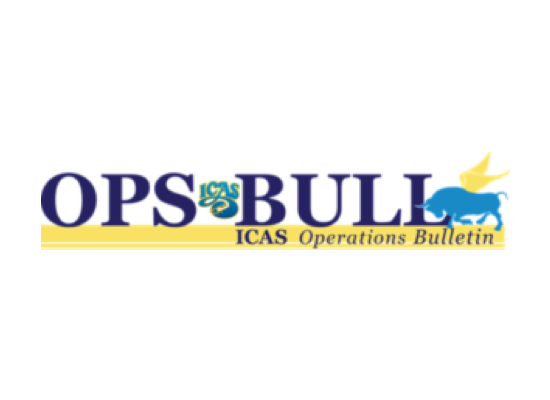 The lives of air show performers depend on their ability to concentrate 100 percent during their performance. If they make an error for which they don't have a mitigation strategy, chances are very good that the error will be catastrophic.
On practice and performance days, certain things introduce stress into the lives of performers that can distract them from their job of safely entertaining the air show audience. Together, we should work to reduce or eliminate these sources of unnecessary and unproductive stress.
Logistics – Fuel and smoke oil should be there when the performer needs them; not when the line crew can fit it into their schedule. Smoke oil barrels need to be mobile. The pump needs to work. The hose needs to be long enough. The operator needs to have the right tool to open the next barrel. As previously agreed, the right quantity and right brand of engine oil needs to be available on arrival and throughout the air show weekend. And performers who make arrangements for hangar space should have access to that hangar space with no hassle.
Potty – Performers typically have large bladders, but still have physiological needs. A Porta Potty needs to be close to the performer area so they don't have to hike before they fly.
Water – While many performers bring their own water for pre- and post-flight hydration, they are in the sun most of the day. Dehydration reduces G tolerance.
Hotel rooms – Accommodations need to be clean, neat, and quiet, and as contracted. Studies have proven that fatigue is equivalent to alcohol consumption in its impairment characteristics. Fourteen hours of wakefulness is equivalent to a blood alcohol level of .04. If you wouldn't put your 80 year old grandmother in that hotel room…
Thirty-Minute Rule – Performers need a minimum of 30 minutes of undisturbed time to prepare for their performance. This includes going through their routine mentally, speaking to other performers about environmental conditions, pre-flighting the aircraft and strapping in. If you make demands of a pilot during that 30-minute period, you are introducing unnecessary stress and additional risk.
Crowd control – At some point prior to the show, spectators need to be removed from the hotbox. This must be completed prior to the 30 minutes performers need to prepare for the opening act and will require sufficient volunteers to make happen.
Cars/vehicles on the ramp – Performers need to have access to their equipment as well as shade and air conditioning. Many airport managers frown on performers driving rental cars onto the ramp. If permitted, however, producers should provide shade and a dedicated transportation system. Lack of either of these can still be a stress inducer. Let them drive on the ramp and don't wait until air show weekend to resolve this issue.
Obstacles/reference line and corner markers – Surface waiver holders need information on obstacles in the box as part of the pilot safety briefing. The reference line, especially when not an obvious fixed line like the edge of a runway, needs to be well delineated and clearly briefed. Crowd and performer safety as well as FAA requirements mandate this, but it is often an afterthought. Corner markers, also mandated, should be shown on a graphic during the brief. Google Earth offers an easy and inexpensive tool to provide performers with clear aerial views of the aerobatic box and surrounding area.
CFR (Crash Fire Rescue) – Most air shows do a good job at getting some of the CFR personnel out to see the aircraft and visit with the performers. In many cases, though, different staff members work on different days. New personnel should also be familiar with the aircraft and emergency egress procedures. Additionally, some producers want the CFR vehicles back away from the show line. CFR vehicles must be out front with absolutely NO restrictions to immediate access to the runway and aerobatic box. Finally, CFR personnel need to be suited up and standing by their equipment which means providing them with a means of obtaining food, fluids and potty.
Hiring professionals – There is no denying that there are hobbyists in our industry serving as pilots, announcers and air bosses. The fact that many of us have additional jobs does not, by itself, make us hobbyists, but there is a substantial difference between the product of a hobbyist and a professional. By definition, things always go wrong at an event. Weather goes bad. The audio system breaks down. The schedule changes at the last minute. Having a professional air boss, announcer and performers makes a tremendous difference in handling these situations. In the case of an accident or incident, it may mean the difference between life and death.