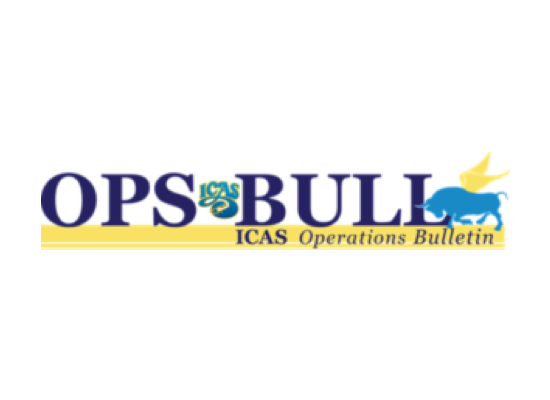 Following three accidents during the last 15 years involving pilots with special issuance pilot certificates for cardiac-related health issues, the National Transportation Safety Board (NTSB) recommended to the FAA  – on multiple occasions — that the FAA place aerobatic restrictions on pilots with a history of cardiac issues.  
The FAA has declined to implement these NTSB recommendations, largely because the data presented by the NTSB was not compelling and did not indicate that the proposed restriction would address the problem. More recently, an element of the FAA has suggested that the administration might be willing to consider some restrictions on aerobatics among pilots with special issuance certificates.  
ICAS and a small number of ICAS members are now fully engaged on this issue. We are working with other aviation organizations and the FAA to ensure that the input of aerobatic pilots is considered and that new rules/restrictions/policies/guidelines are not implemented before it is proven that they will actually have the desired impact. ICAS is also working deliberately to demonstrate that proper administration of the FAA's existing aeromedical program should have identified and avoided the very small number of cardiac-related accidents that have occurred in the last decade and a half. 
Even as ICAS advocates on your behalf and on behalf of all aerobatic pilots, it's important to remember that we must all abide by the rules, limitations and legal expectations that we have as pilots and air show performers. Whether you are deliberately violating regulatory requirements or just feeling a bit under the weather on the morning of a scheduled performance, air show pilots have a responsibility to understand and take into account the impact that poor decision making might have on themselves and our entire industry.