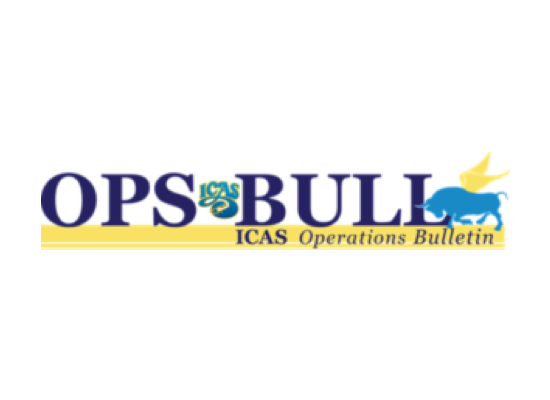 For several months, ICAS has been working closely with the United States Air Force, Navy and Marines to document and institutionalize what has long been considered the industry's de facto standard of crash fire rescue response.  The standard involves vehicles with engines running on both ends of the crowd line with unimpeded access to the air show box and at least one rapid response vehicle at or near show center.  In the event of an accident in the aerobatic box, it is expected that first responders will be at the accident scene in less than 60 seconds.   
The Air Force has accepted these recommendations and has implemented them at open houses on Air Force bases across the country.  The Navy and Marine Corps have committed to reviewing the standards under which they operate, and –based on the conversations they have had with ICAS staff– it is nearly certain that they will implement the same standard. A majority of civilian air shows already operate in accordance with this standard; however, there are still occasional reports of fire trucks being stationed behind the crowd or in the firehouse, of family and friends having a barbeque in front of the CFR vehicles, and of response vehicles being unstaffed.  While these reports are anomalies, it is critical that the industry as a whole make a concerted effort to move toward the new standard.   
During the next several months, ICAS will be working with ICAS members and representatives from the firefighting and airport management industries to further refine this unwritten standard (including allowances for air shows conducted on smaller airfields) and implement it consistently throughout the United States and Canada. 
In the meantime, ICAS urges you to review your show's emergency response plan to ensure compliance with what will soon be required.  Not only will your show ensure that you are in line with the rest of the nation, but it will guarantee that your performers have an increased peace of mind and one less thing to worry about at your show!