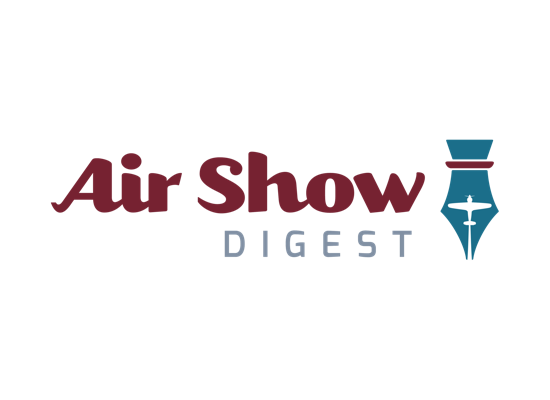 Once upon a time, blue and gold jets lined up in perfect precision on one side of show center while the red and white jets adorned with a maple leaf parked with equal precision on the opposite side.  The incredible show included every tactical demonstration in the Air Force and Navy arsenal joined by the most dynamic civilian performers. Military statics came from far and wide, sometimes even in twos or threes. Come one, come all! BOQ rooms for everyone! Fairy tale? Ten years ago, a show like NAS Oceana or Dayton would sometimes host multiple jet teams and often multiple TAC demos, in addition to a ramp full of static display aircraft dominated by active military aircraft sweetened with warbirds.
Budgetary challenges at the federal level had dramatically altered the air show story even before sequestration dealt a blow to our industry. However, the past year forced shows and performers to find a new story to share with the public in innovative and compelling ways. The return of the U.S. jet teams, limited U.S. Air Force tactical demonstrations and a full schedule of U.S. Marine Corps aircraft demonstrations has energized the air show industry and captured the media's attention, which quickly shouted, the "Blues are Back" and "Thunderbirds Soar Again."
And now, for the rest of the story…
Military Is Back…Sorta 
In 2013, the Cleveland National Air Show cancelled its event when the Department of Defense grounded the jet teams, delivering a crushing blow to the psyche of an air show and community that was accustomed to hosting a jet team every year.
"We are so thrilled to have the Blues again when there are plenty of shows without any military at all," said Cleveland marketing director Kim Dell.  "We're back on, but everyone thinks we have the Blue Angels and that's all."
Even though the enthusiasm for the jet teams is sky high, savvy shows understand they still need to create an experience that draws people into the gate rather than watch from the side of the road or from a boat on the lake. "We've always had to work hard at this problem, but we're focused on letting people know you can only experience Shockwave or get a performer's autograph inside the fence," explained Dell. "We'll have World War II re-enactors, tanks and aero modeling groups, too." Dell's using wording on press releases, the website and social media to convey the diverse and dynamic fun inside the fence for men, women and children.
The California Capital Air Show (CCAS) generated its biggest ticket year in 2010 without a jet team when they hosted the F-22 Raptor and four rare P-38 Lightnings. Air show director Darcy Brewer said, "We have a terrible problem outside the gate because people think they can barbeque in their backyard, but they don't learn about our great nation and the people who changed the world [when they don't come onto the air show grounds]. We offer the ultimate family adventure with two miles of sound and more interactive exhibits than you can see in one day."
After she observed parents and kids leaving the show early, Brewer created a science, technology, engineering and mathematics (STEM) interactive exhibit where teens can experience every aspect of aviation along with a Kid's Zone for younger children. "This special learning pavilion is something the kids will never forget," exclaimed Brewer. "It's going to be awesome! We're turning the whole ramp into a movie set with World War II re-enactments, parades, and huge interactive displays, plus cars and music." The Kid's Zone at the CCAS hosts nearly 6,000 children and their parents each year. This area provides engaging activities where kids learn about gravity, play career dress up, and keep exploring the world of aviation and science while their parents or guardians enjoy a break on the flightline.
LaunchPad is a progressive collaboration between the California Capital Air Show and community educators for a 15,000 square foot pavilion designed to spark the interest of young adults and their involvement with STEM, while helping to provide the aviation and aerospace industries with a new generation of professionals. LaunchPad combines students' love of games and technology with real world application. Filled with aircraft, space artifacts, robots and an aerospace theater, guests can watch demonstrations, participate in games, and experience first-hand the clear relationship between the aerospace industry and STEM studies.
Much like LaunchPad, experiential marketing allows consumers to connect with brands in new and creative ways, helping to solve the entertainment and engagement issues most shows face without military static display aircraft. Dell said, "[In Cleveland], we're going to partner with museums and groups like NASA and Women in Aviation for interactive displays. We're also considering a banner tow demonstration and a Ford Tri-Motor, as well as partnering with schools on robotics and drones," said Dell.
In conjunction with the FAA, Dell is also exploring the possibility of having a local drone operator shoot video over the crowd, and including a static display of quadcopters, drones and RC aircraft. The Vectren Dayton (OH) Air Show and Bell Alliance Air Show (Fort Worth, TX) also created educational opportunities in 2013, exposing school-age children to aviation in the process. Both air shows will expand the popular education and STEM programs even with the return of the jet teams.
"We learned last year that we have to work a little harder and be more engaged with the audience," said Herb Gillen, President of Herb Gillen Advertising.
Last year, he also referred to warbirds as classic military aircraft in press releases and media to create the presence of military participation at the Bell Alliance Air Show, even if it was more vintage than active military.
Some shows, like Cleveland and Battle Creek's Field of Flight, are feeling the pressure from nearby military open houses that are also hosting a jet team. "The military shows are killing us," said Dell. Barb Haluszka, the Battlecreek air show director, also worries that Selfridge Air Force Base will erode their crowd with the Blue Angels and a diverse ramp of military static display aircraft. "We have the Thunderbirds and our hot air balloons, but it will still be interesting to see if people choose to attend one show or both events," she said.
At Sun 'n Fun in Lakeland, Florida, show management was concerned that an air show featuring the Thunderbirds at nearby MacDill Air Force Base in Tampa the week before might negatively impact attendance at the annual fly-in, which this year featured the Blue Angels. "If anything, I feel like it helped promote our event because people were so hungry for the military teams," said Greg Gibson, President of Tailwinds Productions, who worked with Sun 'n Fun this year.
Tell Me a Different Story
Civilian performers who captured the spotlight last year continue to evolve and tell their own creative stories to demonstrate to shows that their acts can be entertaining assets to the venue. "Marketing is not sales. It's self-promotion," said Gibson. "Sales are a result of marketing…the image development and branding."
Gillen agrees. "Create a unique story like Kyle Franklin. Find your niche. Explain why this is going to entertain them. It's why you have to spend more time and money on marketing when you don't have a jet team or you're a civilian performer."
Both men agree that it doesn't matter if you're a performer or a show; activation is critical to success. "It's what you can do for them. Get creative, get personable, deliver results, and you'll get invited back," said Gibson.
The Wings Over North Georgia Air Show focuses on entertainment, whether it's with or without a jet team. John Cowman, President, JLC Air Show Management, explains, "Don't rely on just an air show to bring in the crowds. There's too much to do out there, so we've created what I call a three-legged show: air show, BBQ contest and a GA fly-in, amplified with the night air show and fireworks." The Kansas City BBQ tour is stopping again in Rome where 75 to 100 teams from across the country will compete for cash prizes plus bragging rights for the best BBQ. "Everyone thought I was crazy the first year for bringing in another group," said Cowman. "It took on a life of its own with national TV coverage, but fits perfectly with air shows."
Tell Me a Story to Change Lives
However, Brewer believes it's more than entertainment. "We have a theme because we're telling a story when we're marketing the show," Brewer said. "I got on the news 70 times the week of the show explaining that this experience can't be found in a textbook or classroom."  She makes sure that this is a community-focused event by ensuring that CCAS engages with hospitals and schools all year long. "It's a little harder to tell a story and choreograph a show where they walk away feeling something," she said. "But that's why a community will embrace an event and make sure it never goes under. It belongs to them. Everyone benefits because it's fun, safe and inexpensive compared to other family activities."
If 2013 was a wake up call for the industry, 2014 is shaping up to be the year of STEM education, warriors and remembrance. "We're inspiring kids to reach for the stars and creating better employees for the next generation," explained Brewer.
What's your story?