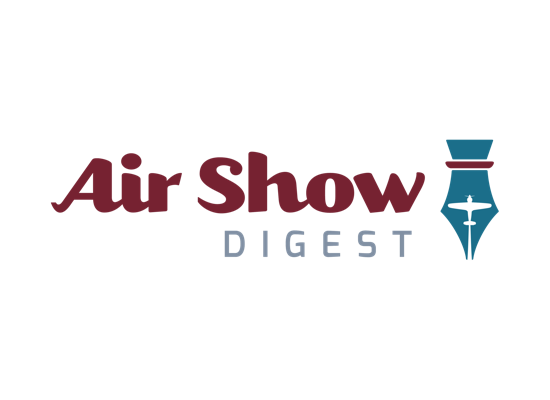 As many air shows and performers hunkered down waiting for a very chilly season to thaw, others carefully planned a re-invigorated return with cutting edge technology, added sponsorship value, and one big hairy monster screaming to get your attention.
Monster with a Mission
In case you missed it, John Klatt raised the curtain on a new act and sponsor at the 2013 ICAS Convention: the ultra-cool Screamin' Sasquatch jet-powered Waco sponsored by Jack Link's Beef Jerky.  The custom-built biplane brought back memories of the legendary Jimmy Franklin, who created the first jet-powered plane in 1999.  While this Waco shares similar DNA, this is a monster with a mission for the wildly popular meat snack, which positions itself as food with an untamed spirit.
"They are very sophisticated marketers who want to leverage every opportunity they can," explains Klatt. "Screamin' Sasquatch is a perfect fit, with their entire marketing campaign centered on the attitude of 'Feed Your Wild side.' It's the fun, adventurous side of the consumer that this airplane embodies. It's a truly special airplane."
However, he also fully understands that the plane is only one component of a multi-faceted effort to connect with consumers at twelve air shows this season. The Waco is a tool with a specific purpose: to sell more beef jerky. The sponsorship capitalizes on the strength of air shows, which is creating a dialogue with an ideal demographic through branded vehicles and sampling displays showcasing the variety of Jack Link's products. This will be activated through a strong media outreach and robust social media plan. 
Air shows are typically dominated by several key sponsor categories, such as beer, auto and carbonated beverages, but have largely been ignored by packaged or consumer goods like Jack Link's. "It's so much more than painting xyz brand on the airplane. We're offering a legitimate return on investment in this industry for a consumer goods product, which we have not seen in our business. We had good fortune, but I'm encouraged that it will open some doors for other performers," said Klatt.
Klatt, who retains his sponsorship with the Air National Guard, signed a multi-year deal with the beef jerky brand after months of relationship building and research. Yet, signing a sponsor is only the first of many steps to fulfilling a sponsorship and ensuring measurable success. "The word 'no' is not in your repertoire when you're talking about delivering tangible benefits. That means you say 'yes' to the four a.m. in-studio interview, school visits, going beyond what's promised or expected," Klatt said. "That's the only way to succeed long-term."
Busting Barriers
From MOPAR, her first sponsor, to her latest, Juice Plus+, "Living Legend" Julie Clark has for the last 35 years consistently partnered with a national sponsor through meticulous management of deliverables. "It's a full-time job. You can't sign a sponsor and think it's smooth sailing because — in one day, one month, one year — it can change ninety degrees," said Clark. "You have to let them know where their money is going; it's the hardest job you'll ever have."
Clark also supports 23 additional in-kind sponsors. And, by sending each one a Monday Mentor Memo, along with attending personal meetings during events like EAA's AirVenture, she keeps everyone apprised of what's happening during the season.
Her current sponsor, Juice Plus+, splashed onto the air show scene in 2013. Clark has been using the whole foods nutrition system herself since 1999 when her performance at a California show captivated a local distributor. "I love promoting a product I use. And Juice Plus+ is a company with a heart, so it's a perfect fit," she said.
Clark acknowledges it's challenging to break through the corporate firewalls to reach a decision maker when pursuing a sponsor. She elaborated, "It's hard to cold call. You have to get in front of these people after you've done considerable research and explain what the business of air shows can do for their business, not your act."
Even though Clark tied her signature maneuver to the sponsor, she outlined clear benefits that would drive business, starting with brand identification on her T-34. Juice Plus+ also receives on-site benefits such as display space where district marketing managers can chat with the crowd and explain the merits of the product. Juice Plus+ also receives logo inclusion on event media, ad space in the program, hero cards and public address announcements.
All about the Data
As Julie Clark has demonstrated, a personal connection may get you the meeting with a sponsorship decision maker, but only results will keep a sponsor. Oracle has been such a longtime sponsor of Sean D. Tucker that many people assume it must be his relationship with Oracle CEO Larry Ellison that sustains the partnership. "You don't continue a partnership for twelve years because it feels good," said Adrian Thomas, Director of Guest and Sponsor Logistics. "We have an ROI [return on investment] larger than one."
Although she was coy about the metrics that Team Oracle uses to measure their effectiveness, there was no doubt Tucker's team consistently delivers quantifiable results, even when sequestration forced them to look elsewhere for customer connection opportunities. Thomas explained, "This year with sequestration, it was really hard to meet our guest numbers. So, instead of sitting back waiting for Oracle to ask how many people did you touch, we took the initiative by creating private events and provided [the] report [on those private events] before they had to ask those questions."
Thomas' advice to other performers and events is "own the story" of your sponsorship and fulfillment report. Explain, 'This is what happened, this is what didn't happen, and here's what we did to meet our goals.' "People usually focus on the conclusion, and — in 2013 — we touched fewer people, but we did so in a higher quality way with two private air shows."
The success of the altered program has the team searching for other opportunities in markets Oracle deems important, but where there isn't an air show. Oracle and Tucker will continue to push limits and be the best, as they engage customers who buy Oracle software.
The GEICO Skytypers also turned a negative situation around to deliver outstanding media results for GEICO and the events where they flew. "Among other things, GEICO tracks consumer impressions and the dollar value of the media exposure we generate; both were double our prior year numbers. GEICO was excited and we are flying additional shows for them this year," said Steve Kapur, GEICO Skytypers' marketing director. "With the jet teams returning this year, we doubt we will enjoy quite the same results, but last year showed us what is possible." 
Leaning Forward
Air show performer Michael Goulian also found new and different ways to deliver what sponsors Goodyear and Whelen required of his team. He joined Tucker for two private events, creating a truly exclusive environment for key customers of both companies. Flying at shows with a jet team is still one of the selection criteria, but Goulian has added new ways to make sure their message is heard in 2014.
At every event, his team surveys customers to learn what they liked, didn't like, and what needed to change. The number one complaint: sound; guests couldn't hear. "Everyone who walks through our doors has to have the best customer experience," said Goulian. "We are fixing that issue by building our own dedicated system with two sound towers so — wherever we are — we'll have perfect rocking audio." Jay Rabbit, of Air Show One, Inc., built the custom towers and Bose provided the outdoor speakers for Goulian's mobile marketing unit where he entertains hundreds of guests at each event.
Always leaning forward for innovation, Goulian understands the power of the small and large screen to enhance the customer experience. He has added a single, point-of-view camera with the ability to live stream his performance to all mobile devices simply by clicking on a web link. He also believes all shows should integrate the large screens or jumbotrons into the event. He asked, "What is a sponsorship to an air show? It's a chalet and a banner. So, you really can't communicate to the audience. To a smart person who wants real money, the screen allows you to tell a story to the audience. When I hear people say it's too expensive, [my reaction is that] it's too expensive NOT to have it."
The guest surveys have provided a wealth of information that everyone can use or consider, like the length of the show and the best time to hold a show. "[Based on our survey results], the day of eight-hour air shows should be over. It should be four hours plus a concert."  He also believes — based on their guest feedback — that shows could increase their attendance by holding the show in the morning or evening, allowing people to do other things rather than committing to the air show for an entire day.
The other big change for Goulian Aerosports is the return of Red Bull Air Racing, which demands another level of perfection from a second team solely dedicated to racing, while the air show team focuses on fulfilling all their sponsor obligations. 
I Can
Mike Wiskus enjoys strong support from loyal sponsors such as Lucas Oil, MAVTV, GEICO, Bolduc Performance Engines, and West Metro Aviation. The goal for 2014 is the same, which is to get his sponsors' names in the public view as much as possible through aggressive media and public relations campaigns.
However, he's creating new ways to accomplish that goal by adding the Lucas Oil Skydivers parachute team for remote jumps, and other Lucas Oil events, in addition to air shows. "They will also be opening each show with the national anthem, bringing in the flag, as well as additional jumps throughout the show," said Wiskus.
He's also launching a new program designed to inspire high school students to chase their dreams and share their passions with others. "This program, 'I Can,' will reach high schools well before each show, encouraging kids to write an essay or make a video of who they are and what they want to do with their lives," explained Wiskus. Two winners will have their story shared on MAVTV as part of the American Real program.
All In
As air shows open their gates, the question remains: will changes born from sequestration give rise to more innovations, open minds to creativity, and invigorate the industry? Goulian puts it more bluntly "If we don't innovate, we will surely die as an industry. Everybody has to be all in."
Are you all in?