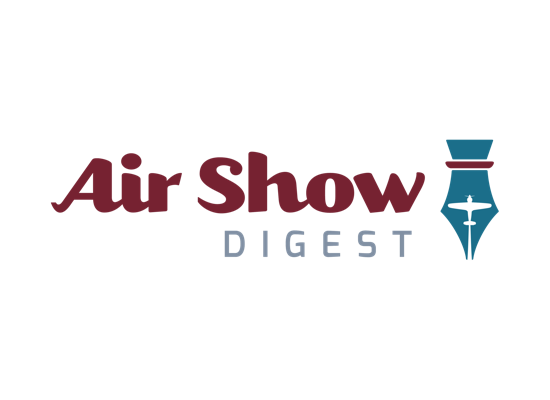 With the burgeoning marketing options for events, it's easy to gloss over a common staple available at every live event whether it's an air show, hot air balloon festival, state fair or auto race. The space reserved for exhibits is not only a marketing opportunity for small and large businesses, but also a tremendous marketing tool for your show.  Plus, if properly managed, carefully crafted ramp space can be a valuable revenue stream. How do you find the right balance and avoid leaving money on the table?
Define the Space
Supporting non-profits may be essential to the overall success of one type of event, while warbirds staged in high traffic areas may be key for a museum-supported show. Local squadron booths may be paramount for a military base and concessions will require a number of prime locations. Of course, larger sponsors will also want the same real estate coveted by all the stakeholders, so someone, usually the air show director, must play the role of gatekeeper.  Greg Osborn, Director, Service Credit Union, Boston-Portsmouth Air Show, agrees. "I'm the keeper of the diagram, but through the experience of people like our concessionaire, the air boss, and a consultant, we worked together for a very balanced ramp layout."  A balanced layout encourages positive foot traffic to key partners while adding ground entertainment for fans of all ages.
It sounds elementary, but developing a detailed and "to scale" site map showing entry and exit gates, location of power, airplane access, show center and crowd lines is the initial step in planning your ramp. Adding to the layers, the show must consider a multitude of options such as positioning of sponsor chalets, reserved seating, and open seating. How many and what types of static display aircraft are you expecting? Will you have parking on the ramp? These are just a few questions show organizers need to ask, but knowing the general traffic flow and available ramp space allows an air show management team to add critical revenue items such as concessions (plus trash receptacles and portable toilets) and outside exhibitors or sponsors.
"We have three miles of waterfront property with eight music stages, a car show, and — of course — an air show over the water. I determine the layout because I know the real estate and can avoid conflicts," explains Doug Miller, Executive Director of the Tacoma Freedom Fair.  "The buck stops here." The site map prevents show day conflicts, especially with commercial sponsors or exhibitors who are paying additional money to be in a specific location at the event. 
Location, Location, Location
Beverly Hills may be a prime location in traditional real estate, but show center is the 90210 at an air show.  "You can't let the master concessionaires dictate the space. You can't have all food items in the prime space because people are naturally going to the food," says Phil Pacific, ADC Group. "Warbird [statics] also don't pay the bills, so you have to decide if you are going to give them good, prime space." In general, the closer a space is to show center or the prime spectator area, the more expensive the space.
Savvy businesses realize that capitalizing on this unique space offers access to thousands of consumers who can taste, touch or experience their products at a relatively affordable price compared to other major live events. "The average size show should be able to generate $15,000 to $20,000 in extra revenue and a large show [can generate] $45,000 to $60,000 just in exhibit space," explains Pacific.
For most live events, a 10' x 10' space is fairly standard, but it may or may not include a tent, table, chairs or electricity.  At Freedom Fair, the show only provides a concrete canvas where a business can create its own masterpiece. As a free show, providing the space but not all the extras helps to keep costs down and minimize risk for the event.
Exhibit space — like chalet space — can be sold independently or as part of a larger sponsorship package with additional benefits. At the InTouch Credit Union Plano Balloon Festival, exhibit space for arts and crafts is considered a merchandise vendor, which offers the basic tent, table, chairs and power for $525. If you are a corporation with multiple or regional entities, a sponsorship of $2,500 is required. The space also includes limited signage, the right to use the festival logo, VIP badges and parking. "If a company wants prime location or a larger space, that will cost $5,000 to $15,000, explains executive director Jo Via. "As an example, State Farm wanted a larger space and exclusivity for three years, which put them at the $15,000 level."
According to Pacific, shows are not using fair market price based on allocation of space. Instead, they are often undervaluing that space and leaving money on the table. This adds to extensive clutter, diluting the entertainment experience for the fan. Inversely, many shows over-price the large spaces required by mobile marketers. "For a 30' x 80' space, you need to decrease the price [per square foot]," Pacific explains. "We've built a formula that shows if you offer a 10' x 10' space for $1,000, a 30' x 80' space would get a bigger discount and sell for $4,500 to $5,000."  Pacific, who has negotiated deals with the agencies that manage marketing tours for Amway, 5-Hour Energy Drink and other consumer product manufacturing companies, says that mobile marketing units can actually add entertainment value to the show. "Exhibits are easy money," Pacific said. "They [air shows] should be flocking to local colleges, and businesses like chiropractors, local cell companies and home improvement businesses, to name a few."
"The first two years we ran the show, we did all the exhibits in-house without a real price structure of how things were laid out," explains Osborn from the Boston-Portsmouth Air Show.  "We took a hard look at what we had and found we were not meeting the needs of the show. In our case, fixing it meant bringing in a consultant." Osborn realized that turning the exhibits over to a third party like ADC Group reduced pressure on the small staff and increased revenue. He adds, "There was very little benefit to doing it ourselves."
Other events manage everything themselves, balancing the mix and pricing.  Miller follows this simple law of supply and demand. "If you have a bunch of empty space, you're chasing them off because you're charging way too much," explained Miller.  "If you don't have any renewals," he added, "you didn't care enough to ensure they were profitable."
Via agrees, "We treat all our attendees and all our vendors the same; very well. We have a very strong reputation for being fair and friendly with the vendors at our event."
Shows need to canvass their state or regional air shows, fairs or local events to determine fair market value. Armed with this information, Pacific believes that, with space priced correctly, a small show should have 15-20 exhibits and 45-60 for a large show. 
Sample this…
Shows need to read the fine print of any concession contract to ensure that sampling is allowed on site within the spectator area. A beverage sample should be no more than two ounces and a food sample should be bite-size and limited. Miller says, "You can't give away food items, but we've had Fage yogurt give away two-ounce samples from a mobile display." He added, "You have to be a sponsor to get your product in front of 150,000 people so that there's more value for the show." Pacific had one show turn away $5,000 because the concession contract wouldn't allow sampling of a two-ounce liquid, and another where everything had to be sampled outside the gate.
Sampling is often money missed because no one read the contract. "A marketing-level sponsor can sample one to two ounces because that won't impact our vendors who are local businesses or not-for-profits running the [concession] stand," explained Via. Attention to detail and discussing obstacles and options ahead of time can generate more money for the show while still protecting concession partners.
Free Space
One of the biggest frustrations and dilemmas for shows is how to handle the large number of non-profits seeking free exhibit space. The Fort Worth Alliance Air Show has effectively used a lottery system for securing a 10' x 10' space within a 20' x 20' community tent for a reduced price of $225. A non-profit can also purchase a 10' x 10' space for $1,100 or a 20' x 20' for $2,200.
At Boston-Portsmouth, the show increased costs for everyone, including non-profits, from $400 to $700, but more importantly provided consistency in pricing and options this year after working with Pacific. "We said, 'Here is what it costs and here is why,'" Osborn explained. "The fee structure eliminated some people, but they were probably ones that shouldn't have been there anyway."
In Plano, the entire event is based on non-profits who help with show logistics such as ticket sales, admissions and concessions.  "Utilizing non-profits has made a huge difference and keeps us from having to hire a staffing company," says Via, who believes it sets the tone of the event. "It shows the community we're giving back and that we're good stewards." 
Sidebar #1: Take-Aways 
Establish and promote requirements and deadlines early.
In the contract, clearly outline the exhibitor's goal for the event (i.e., selling product, sampling, raising awareness, informational).
Create a site map as early as possible showing all potential exhibit spaces with the input of operations, marketing, and concessions.
Avoid display duplication by making one person responsible for approving non-aviation displays.
Use display space to up-sell a company to a bigger sponsorship.
Most shows are hyper-focused on aerial entertainment, but with strategic planning and a little legwork, exhibits can entertain and enhance the fan's overall experience.  
Sidebar #2: Target Rich Environment
Hot categories you can target for exhibit space:
Colleges with aviation classes
Community colleges
Technical colleges
Home improvement on the local/regional level
Energy companies: oil, electric, water
Tractor companies
AAA (local)
Bath fitters
Tire companies
Chiropractors
Health insurance companies
Local gyms