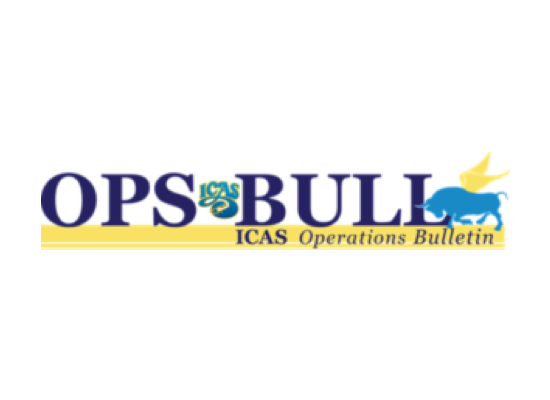 It is likely that ICAS members will receive questions from friends, family, professional colleagues and the press regarding the incidents of this weekend.  Of course, each member must determine if and how to respond to these questions. But, in the event that you would like some tips or advice, ICAS offers these thoughts:
First and foremost, our thoughts are with the friends and family of those individuals who were killed in this weekend's accidents.  Industry considerations are secondary to the heartbreak being experienced by those most deeply and personally impacted by the deaths of these air show performers.
At ICAS, we consider it inappropriate to speculate on the causes of an accident before details are clear. You will note from the information above that we are very careful to not guess or assume.
Low level aerobatic flying has inherent risk associated with it. Every air show pilot recognizes that risk when he/she straps in to perform. But our pilots do everything in their power to mitigate that risk, including meticulous maintenance of their aircraft, frequent practice and careful design of performance sequences.
The saturation television news coverage that air show accidents sometime receive might suggest to some that air show accidents occur with some frequency. The facts indicate otherwise. In the United States, we have now had four fatal air show accidents during the 2011 air show season. They are all tragic and, as an industry, we will do everything in our power to learn from these accidents and do what we can to keep them from happening again. But, in both 2009 and 2010, there were no fatal accidents at any North American air shows. And, in 2008, there was just a single fatal accident. The spike in accidents this year is very likely an anomaly and a broader view of accidents during the last several years confirms this.
Most importantly, there has not been a spectator fatality at a North American air show involving aircraft since 1952.  People – and especially reporters – sometimes report on fatal accidents and don't mention this fact. It is critical that, as an industry, we do what we can to distinguish between the risk willingly and knowingly assumed by performers and the spotless safety record that our industry has with spectators.
If you have additional questions about if and how to respond to questions that you might receive about these specific accidents or air show safety, generally, please don't hesitate to call ICAS headquarters.