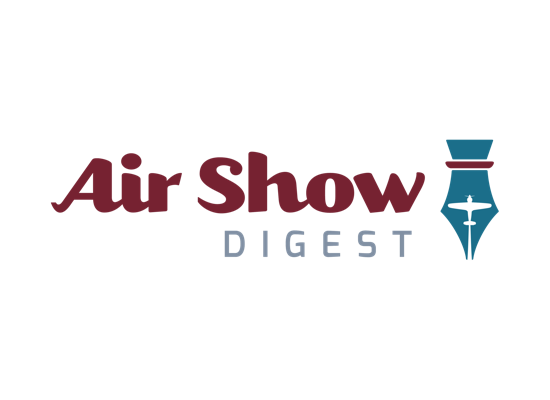 Later this year, ICAS will hold its 38th annual convention with 1,600 delegates, 203 exhibitors and 56 education sessions. Your trade association currently has 912 members and annual gross revenue of $1.4 million. The organization, its volunteer leaders and its members are involved in a wide range of programs, from our quarterly news magazine and our annual convention to the ICAS ACE program and liaison activities with federal regulatory agencies to our national sponsorship program and industry promotional activities.
So it was with much interest that I recently had the opportunity to review some of the earliest correspondence from ICAS, uncovered by air show announcer and long-time ICAS member Bill Bordeleau while cleaning out his archives recently.  Among the more interesting "factoids" from the first fifteen years of ICAS…
In the fall of 1968, ICAS was formed for two reasons: to help standardize air show insurance premiums and coverage, and to coordinate more effectively with the U.S. military on issues related to the military jet teams. Initially, performers were prohibited from joining.
In January of 1971, just two and a half years after the International Council of Air Shows had been created and with an annual budget of less than $1,000, former naval aviator and Vietnam War prisoner of war Pat Sullivan was our organization's secretary and ICAS shared an office in the prestigious – but not yet infamous – Watergate Office Building on Virginia Avenue in Washington, DC. Eighteen months later, ICAS had moved and police apprehended five men attempting to break into and wiretap Democratic party offices, leading to a massive cover-up and the largest political scandal in U.S. history.
In July of 1971, civilian performers were banned from performing at U.S.A.F. bases because senior leadership believed that military pilots were inclined to "copy" or mimic experienced civilian pilots flying aerobatics, thus constituting a safety hazard. ICAS jumped in to its first lobbying exercise and successfully convinced the Air Force to change the policy.
By April of 1972, ICAS had changed its policy on performer members and membership immediately shot up to 31. Among the first ICAS performer members: Tom Poberezny, Gene Soucy, Bob Bishop, and Walt Pierce, all four of who are still members today.
Following a week of tragedy in the air show business in June of 1971 that saw separate fatal air show accidents involving air show veterans Dick Schram, Sr., and Bill Fornof, ICAS Secretary Pat Sullivan wrote, "Please remember that you are flying to please the crowd, not your fellow pilots. Twenty feet above the ground looks as good to a crowd as ten feet above the ground," words that are as true today as they were 35 years ago.
At the end of 1972, ICAS had a fund balance of $458 with gross revenue of just under $2,000.
ICAS President Ron Thornber wrote in January of 1973: "The real stamp of professionalism in this special business of ours is safety, on the ground and in the air. Safety doesn't just happen. It must be planned for and worked for, by performers, event organizers and government agencies."
May of 1973: ICAS membership had ballooned to 57 members.
At the ICAS Convention in December of 1973 in Hales Corner, Wisconsin, there were two serious topics of conversation: the expectation that both U.S. military jet teams would cancel their 1974 schedule as a result of the national fuel crisis, and initial discussions about peer evaluation of the aerobatic competence of air show performers. The military jet teams did not cancel their 1974 schedules and, 18 years later in 1992, ICAS assumed administrative responsibilities for the aerobatic competency evaluation program first discussed at the 1973 Convention.
In April of 1975, ICAS welcomed a number of new performer members, including Deb Gary, Leo Loudenslager, Paul Poberezny, Jim Franklin, Art Scholl, Joe Hughes and Bill Barber. Seven years after its creation, membership in ICAS stood at 109 members.
The ICAS Convention was held in Orlando for the first time in 1977. Sleeping room rates were $32 for a single and $36 for a double.
In 1982, ICAS gross revenue was $35,750 and annual membership dues were $100.
The following year, on its fifteenth anniversary, ICAS hosted 237 delegates at the annual Convention and a full page ad in the organization's monthly magazine was $150.
I must confess that I spent the better part of an entire, guilty afternoon with the collection of correspondence, meeting minutes, and newsletters. I finished with a new respect and understanding for the hard work of our organization's founding fathers. And a more pertinent lesson: for nearly forty years, ICAS has helped our entire industry tackle its most difficult challenges and opportunities. That's both a legacy and clear obligation for all of us in 2006 and beyond.